Are you just getting started with NFT and would fancy some help? Do you know what is needed to join the growing bandwagon of investors and enthusiasts? Well, we have something for you. This article will look at some of the best NFT marketplaces that will help you kickstart your NFT journey.
So, what is an NFT marketplace? It is a platform where you will publish your work to reach brands and audiences, acting as a link between the publisher or artist and the collector or buyer. You will need it to sell tokenized versions of your work.
There are several marketplaces at the moment, partly because of the increased publicization of NFTs in the recent past. Here are some of the best platforms you can try:
1. Rarible
Rarible is one of the most common NFT Marketplaces for collectors and artists alike. It is popular among users due to its cool abilities. This platform will help you easily convert your digital art into an NFT, making it ready for business in no time. Do you have an image that you'd love to monetize? Well, try Rarible.
You will also get a chance to either create many tokens from the same image or create a limit, making your work rare and therefore maximizing profits. If you intend to sell your art regularly, this platform allows you to create a portfolio that will satisfy your clients. You can also choose to have lifetime reoccurring commissions from every resale made on your work.
Rarible, like several platforms, depends on the Ethereum blockchain, which has come under heat in the last few months because of increasing 'gas fees'. Whenever a buyer spots and obtains your work, it will be remitted to their digital wallet via this blockchain, which will record the transaction.
Users get a chance to vote in Rarible, a common feature, and ability in several platforms. Its native currency, RARI, powers this. Seemingly, every developer intends to give users voting rights, which makes sense since NFTs and the metaverse go hand in hand. If we plan to live in a digital or virtual world, it is reasonable to have voting rights that impact decision-making.
Rarible has managed to stay ahead of the curve mostly because it does not require programming knowledge to enjoy its features or mint NFTs. It, therefore, considers everybody, including the not-so-tech-savvy. It is also worth mentioning that this platform allows buyers to hold on to their data or resell them as they wish.
A glance will reveal different token categories such as art, music, domains, games, photography, and DeFi, which you can create, upload, sell or buy at a reasonable transaction fee.
Take note of the 'not for sale' notice under the tokens to save your time placing a bid not under sale. Now go ahead and visit their official website.
Strengths
It is an all-in-one marketplace.
You can countlessly change the price of a collectible for free.
It is secure and supports different payment methods.
Weaknesses
You cannot deposit or withdraw without an ETH crypto wallet.
Charges a 2.5% fee on both the buyers and sellers.
2. Viv3
You will soon realize that marketplaces run on different blockchains. Therefore, not every platform uses Ethereum like Rarible. This second option is supported by the recently founded Flow blockchain, specifically designed to take advantage of the much-anticipated shift from physical to digital ownership. The marketplace promises to empower several people and enthusiasts to create, trade, and build portfolios of high-end creations at the comfort of their devices.
It offers users an easy-to-use and well-designed user interface, with a search field at the top left side. You can look for a specific NFT or scroll through the available options to make a purchase. Even though several platforms accept different payment methods such as debit cards, credit cards, and PayPal, Viv3 supports none. You will need a good number of FLOW tokens to maximize on the platform. At the moment, this is the only platform using the FLOW blockchain. 
It mainly targets artists and creators searching for a platform to sell their digital work easily, and like any other marketplace, this option comes with transaction fees, but unlike Rarible, it will charge only the buyer. The seller will incur a much higher cost for the first purchase, usually attracting a 12.5% commission. You can visit their website for more.
Strengths
It uses an alternative blockchain.
It is easy to use
Users can trade cards and fish for exquisite digital artwork.
Weaknesses
The initial sales attract a super high commission.
The blockchain used is still new and may attract challenges in the future.
3. TreasureLand
You must have heard of the Binance Smart Chain, one of the most popular smart chains in the crypto world. TreasureLand is the first platform in the chain that allows users and NFT lovers to trade BSC non-fungible tokens. It was created by the creative developers behind DEGO, a platform that combines decentralized finance and non-fungible tokens.
This platform has several useful features, meaning that users get to enjoy a complete ecosystem that supports NFT crafting, trading, casting, auctioning, and many other functions. You can easily list your digitized tokens for auctions and receive payment on many select cryptos. For DEGO users and lovers, you can easily switch to DEGO from this platform and enjoy mining NFTs, a function that only a few platforms can guarantee you.
If you are a Binance user, here is a platform you will get to enjoy.
Strengths
It offers a complete auto system that supports several functions.
Works together with DEGO.
Offers several payment means
Weaknesses
Doesn't have several impressive features.
Some may find a problem switching to and from DEGO.
4. NFT Showroom
Our fourth option is a relevantly new platform that runs on the Hive Blockchain, known for its extremely fast feature. Hive is also different from other blockchain options because it is free. Transactions don't attract huge 'gas fees' like in Ethereum.
This platform allows digital creators, artists, and designers to register their digital pieces and issue rare tokens, often regarded as proof of art, to several willing buyers. The Hive community is also growing, especially when everybody is trying to avoid huge transaction fees, and therefore, expect the number of users to shoot.
The NFTs, latest bids, and auction timelines are often displayed on the platform's user interface for easier access. You can also choose to filter and sort the art pieces to your liking. Even though it only supports the 'buy Now' option, we expect an auctioning option soon since more people are turning to HIVE, which gives this platform a great chance in the market.
You will incur a 10% commission on your first sale, which acts as a source of revenue to the platform developers. Subsequent sales will cost you the same commission, just that instead of the application taking the whole amount, 5% will be transferred to the original artists. Keep in mind that you need HIVE-tokens to use this platform. You can get some from your digital wallet.
A free and fast Blockchain supports it
It has an impressive layout.
Promises a great future.
Weaknesses
It only supports a few payment methods.
Some may find the transaction fees a little high.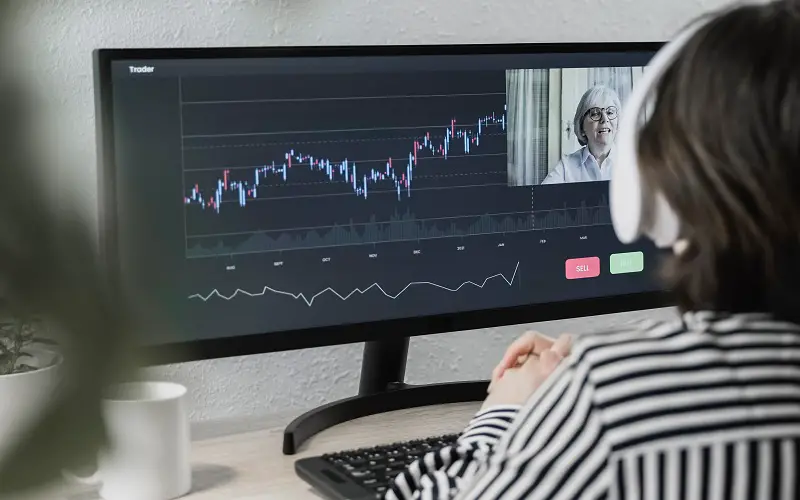 5. SuperRare
Our fifth option is a good alternative to the four platforms we have reviewed. Super rare is one of the few marketplaces designed to cater to the long-term needs of users. It allows several collectors and creators from all over the world to easily buy and sell their digitalized work. Users can promote and curate exquisite art directly from the artists.
One of the reasons why this platform is popular among several NFT investors and creators is its disregard for an intermediary in facilitating trade. You can easily sell or buy a piece of Non-fungible token without involving a third party, which is often expensive. Users will also stay updated on the trending NFTs.
As an artist, you will receive royalties on subsequent sales for the rest of your life. The blockchain records every transaction, meaning that you will get a transaction history that cannot be tampered with easily. However, this is one of the few marketplaces charging outrageous prices on art sales. An artist has to pay a 15% commission for every sale. Subsequent sales attract a 10% fee on the total amount.
You can't make withdrawals or deposits through common means such as debit or credit cards and will need Ethereum for transactions. However, if you need something different, this is the best choice.
Streangths
It is easy to create rare tokenized assets
Caters for the long-term needs of users.
Made by a strong development team
Weaknesses
Needs more art
It needs further development.
6. Mintable
You can easily tell that this is an interesting platform just from the name. Well, Mintable is here for you if you need a good marketplace for digital art. It is an all-in-one platform that allows users to buy, sell and mint non-fungible tokens. You don't, therefore, need a set of apps with Mintable.
This platform was mainly developed to help users and digital creators produce rare digital assets quickly and efficiently. It is also available to everyone in the NFT world, including artists from different regions and collectors building their NFT portfolios for whichever reason. You don't need any technical or programming knowledge to enjoy the wide benefits of Mintable.
The marketplace sorts NFTs into categories such as video, art, collectibles, sports, and various collections. Unlike Ethereum, you won't pay to mint your tokens, thanks to the gasless minting feature that eliminates minting fees. Several advanced selling features await after minting your NFTs to help you maximize the value of your tokens. You need to understand the different social features and work on the right analytics to monetize your creativity. This is a marketplace worth trying for creators, especially beginners.
It has a 2.5% transaction fee for normal items and a 5% fee for anything gasless. Printable items will attract a 10% fee. 
Streangths
Users don't need any coding or programming language.
Supports free minting of tokens.
It has advanced volume and trading features to help you maximize the values of your tokens.
Weaknesses
It is not as popular
Printable assets cost more than most platforms.
7. MakersPlace
This is the best marketplace for anyone who wants to trade rare and authentic digital assets. MakersPlace allows digital artists to sign and issue their artwork, eliminating counterfeit pieces. Note that it is immersive, and therefore, has something for you if you are a metaverse enthusiast.
Before publishing, all digital products on this platform must be vetted and approved by different curators to assure users or quality. Some of the quality standards that every asset must adhere to are ERC-20 and ERC722. There are zero chances of ending up with a cheap copy of a rare asset.
Sellers are allowed to list several items at a price, take offers, and start an auction depending on what they want. Unlike most of the platforms we have reviewed, buyers can easily make purchases via Ether, PayPal, or credit cards. The platform is entitled to a 15% share of the original sale and a 2.5% transaction on subsequent sales.
Some of the NFTs available for users are 3D art, videos, and images, which can be easily accessed through the price and status search options. There are three selling options for every creator, depending on their needs. You can choose to make an instant sale, receive offers from interested buyers, or organize a timed auction.
However, since this platform runs on Ethereum, be prepared to pay gas fees, which vary depending on the number of users at any point. Also, be aware of the minting, instant purchase, and offer acceptance fees charged on different parties.
Lastly, you don't have to worry about safety, given that this is a non-custodial platform. Trade and mint your NFTs peacefully thanks to smart contracts that only allow you and the buyer to have total control of the digital assets and cryptocurrency. However, watch out for phishing platforms sites that may access unauthorized access to your marketplace.
Streangths
It is an exclusive platform
It has a simple user interface.
Users enjoy high royalties.
Weaknesses
It attracts super high commissions, which may discourage several artists.
8. Open Sea
Open Sea is the biggest NFT marketplace at the moment. It has facilitated some of the most expensive sales and, in return, attracted millions of regular users. This is the best option for anyone searching for a well-established and commonly used platform.
Open Sea is a decentralized marketplace that facilitates the trading of digital assets through smart contracts. You won't need an account to start if you have a supported web3 wallet such as MetaMask. Note that this marketplace uses Ethereum, one of the most popular open-source blockchains in the market.
Users enjoy an array of features such as NFT gifting and minting. To send a friend some digital assets, look for their platform username or send it to their ETH address. It will be directly credited to their wallet. The platform won't charge you for minting NFTs. However, we don't know what the feature holds yet, especially now that it is fast gaining popularity.
If you are wondering whether Open Sea is worth the hype, the answer is YES. Once you know how to take advantage of the different features, you will find this marketplace helpful. It also supports several wallets, including Coinbase wallet, MetaMask, Dapper, Bitski, Portis, Arkane, Kaikas, Torus, Wallet link, Formatic, and TrustWallet.
Open Sea does not charge extremely high fees despite its popularity and number of users. You won't pay a dime when minting NFTs, while sales will cost you 2.5% of your asset's final selling price. If you are a beginner looking for a cheap NFT marketplace, try Open Sea.
Our Pick
All these platforms guarantee faster and easier trading of NFT assets. However, we highly recommend Open Sea, MakersPlace, and NFT Showroom for our readers. Open Sea has several features that creators, especially beginners, will find worthy. It also supports several wallets and attracts lesser costs on purchases. Lastly, it is easy to use thanks to its amazing user interface and overall design.
MakersPlace qualifies because of its guaranteed authenticity. It, therefore, serves buyers looking for rare and exquisite digital assets thanks to its vetting and digital marking procedures. Sellers also enjoy several options when it comes to disposing of their pieces. It is worth considering.
Lastly, NFT Showroom uses a different blockchain(HIVE), known for its fastness. It comes in handy for people who appreciate the efficiency of their crypto transactions. HIVE is also free for users, meaning that you won't incur any fees.
Conclusion
NFTs are getting more popular by the day, meaning they are here to stay. This would be the right time to penetrate the NFT market if you want to monetize something. You can also build on your collection. We are interested in helping you understand this new wave. Therefore, stay tuned for more articles on NFTs.