Are you are an investor looking for future or upcoming projects to invest in, or would you like to keep up with the NFT world? Well, this is the best article for you. We will look at some of the best NFT projects you should look out for in 2022, be it for investing or keeping up purposes.
Remember, the NFT world is growing popular day in day out, with several investors joining the wave, meaning that existing and upcoming projects may be worth your time. Some are also pretty young, so the earlier you invest, the better. Here are some of the best options for you this year:
1. Crypto Baristas
Are you a coffee lover or an occasional drinker who doesn't mind a cup before or after a hard day at work? Well, the NFT scene has something for you. Creators and developers have managed to turn your daily morning cup of coffee into a digital asset. In August 2021, Coffee Bros, a popular coffee house in New York, set the pace by linking the traditional coffee trade with the digital NFT world. They released 50 NFTs featuring Asefa Dukano, one of the renowned coffee producers. A few NFT enthusiasts had the chance to obtain these special tokens while part of the proceedings was gifted to World Coffee Research and Cup of Excellence, renowned coffee NGOs.
What exactly are Crypto Baristas? These are unique hand-drawn pouring coffee that you can obtain from Rarible. You can choose any character from the 60 options available for sale at the Crypto Baristas website. It is worth noting that they(characters) are grouped based on rarity levels.
This is a novel idea, promising lifetime caffeine perks in future Crypto Baristas cafes as well as exclusive coffee and discounts. Other advantages include voting rights and a barista bank, which will hold 15% of NFT sales controlled by NFT owners. It is set to be unrolled in seasons and will guarantee season one owner's early access to season 2 sales, making it worth waiting for.
2. VeeFriends
Have you ever heard of VeeFriends? This is a new addition by Gary Vaynerchuck, a renowned entrepreneur and chairman of VaynerX. His idea is to create a community where people can come together, share ideas, create long-lasting friendships and learn together. What exactly is VeeFriends?
VeeFriends is a project intended to bring people to the VeeCon 2022 concert. To attend this multi-day conference, one must have a token, which is where NFT comes in. It is the first-ever NFT ticketed conference globally, granting only a few people exclusive entry. This event will allow people to experience the NFT smart contract technology in real life, treating NFT enthusiasts to an amazing lineup of renowned speakers, innovating talks and panels, exclusive entertainment, and question and answers.
It is scheduled for May 19th- 22nd, 2022, at the US Bank Stadium in Minnesota. However, the main event will begin on the 20th, even though token holders are advised to arrive on the 19th. In case you are wondering why the creator decided on Minneapolis, Gary believes that the friendliness of the residents is a huge factor as it aligns with his company's values, mostly founded on kindness.
Remember, this is not a public event, and therefore, you must own at least one VeeFriend NFT to attend. These can be easily purchased at Open Sea, one of the biggest NFT Marketplaces. This is something worth watching out for this year as the world prepares to embrace a shift in technology soon.
3. CreatureWorld
Visual artists are getting more creative by the day. Danny Cole, one of the youngest visual artists in the NFT world from New York, plans to bring imagination to life through Creature World, which he has been working on for some time now.
It has gained enough attention in the NFT world, with enthusiasts patiently waiting on the artist, mainly because of its mystery. What exactly is this project? Well, Danny has an interactive space packed with creatures intended to take you through a virtual journey. Not much is known, and we can't tell whether these creatures will keep their end of the bargain or what the project intends.
To bring the project to life, Danny created over 10000 NFTs. The project has no revealed missions that can offer a roadmap and is quite unique. Most people believe that Danny and the team prefer keeping most of the information to themselves to build anticipation and excitement, a move that has been termed genius. This project already has a growing community, with over 20000 individuals.
Should we trust Danny and believe that this is a mind-blowing project? Well, it would be safe enough to trust this young entrepreneur based on his achievements. Not everybody gets featured by Converse at 21 or organizes successful professional art shows in New York, a city that has been praised over and over and is widely known for its rich history of talented actors.
He has also worked with renowned musician, designer, and producer Kanye West, who is considered one of the most successful artists in the world. Lastly, Gavvy has shared a set with Ben Rittenhouse, a special effects makeup artist who plays a big role in this project. Therefore, it could be worth the wait.
4. Moon Boyz
As NFTs become more popular, site creators and entrepreneurs are focused on building virtual communities. Well, the Moon Boyz is keen on that as it features 11,111 special 3D characters found on the Ethereum Blockchain, guaranteeing owners full membership to a large community and amazing utilities.
Unlike the previous recommendation, a roadmap has already been released. Some of the first phase promises are private club access, exclusive merch for community members, and the Moon Boyz party, which will only be attended by those who own the rarest characters. You just have realized that most of these platforms and projects have different characters grouped in terms of a rarety.
A glance at their website reveals that the platform intends to use NFTs to send people to space, influencing their name. The creator behind the idea insists that the project is not a short-time hype, and they are already considering how to achieve space visits in 2024 through non-fungible tokens. Even though this sounds like a crazy idea, it is worth giving a try.
Moon Boyz maintains that its mission is to end up on the moon, and everything that the project does is to achieve it. It is worth noting that you will be able to stake or burn your Moon Boyz NFT after purchase to get $DARK, allowing you to customize your experience. You will also increase the value of your NFT to access more unique products and even get to collaborate with NFT artists.
As we near 2024, you can choose to keep track of this project and get to witness when it sends a token holder into outer space accompanied by a figurine. If you already have a token, ensure that you stay active and hold it to increase your chances of being part of the crew.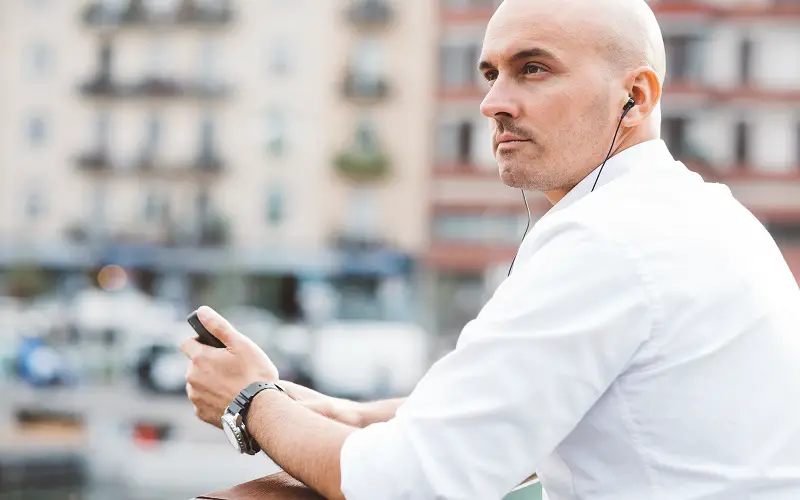 5. MekaVerse
Do not confuse MekaVerse with the metaverse. The former comprises 8888 generative NFTs, known as Mekas, containing hundreds of elements that take after the Japan Mecha universes. It was created by Matt B and Matter, renowned 3D artists in the NFT world, popularly known as creative teams.
All of the characters and artwork are original, as seen from the creation and coloration. The creators believe that by making each Meka special and unique, they will prioritize quality and not quantity. Remember, both Mattey and Matt have worked with many renowned brands such as Nike, Adidas, MTV, Apple, Adobe, and Microsoft, which should tell you just how good they are when it comes to such inventions.
The project intends to allow holders to experience the Mekas through special high-quality 3-dimensional toys in real life. Like most projects in the NFT world, character holders will have rights and therefore take part in the development and realization of the roadmap, divided into five parts.
The first part focuses on its launch and aims to make an excellent first airdrop, while the second part will focus on the physical aspects and offerings of the project. The third involves artist collaborations, while the third is also about achieving the Meka multiverse.
From the information on the platform, we can establish that some of the missions include dominating the streetwear industry, producing short films using the characters, and collaborating with renowned artists. This is definitely one of the projects worth watching out for in 2022 as more and more creators, investors, and industry players team up to improve and modify NFTs to fit the metaverse, which we are about to realize soon.
6. Adam Bomb Squad
The Adam Bomb Squad is an impressive project meant for streetwear fashion fans. This is worth checking out if you are a fashion enthusiast as it promises great fun and engagement. It was created by The Hundreds, a renowned streetwear brand that has been in the fashion industry since 2003.
It has 25,000 special bomb combinations and impressive backgrounds showcasing The Hundred's history since 2003. The tokens are currently available if you want to be part of this amazing project. It is worth mentioning that users are guaranteed three types of bombs: the Adam, Madam, and Badam bombs. Madam bomb will mostly focus on fr ale clothing, replacing TENS, which didn't succeed, while BADAM is believed to be the villain.
Its roadmap is quite simple, unlike some of the projects we have reviewed. Its main purpose is to increase identity ownership and community in the non-fungible token world. If you wonder why the group decided on the name Adam Bomb Squad, it refers to their patented logo. With this project, the Hundreds intend to honor their 18-year of existence as well as recognition of their character.
All the interested parties will be allowed to obtain NFTs granting them perks, including exclusive merchandise and an early glimpse of products or drops. The project's technology will allow the relevant holders to buy impressive pieces of clothing and get rewarded by selling the clothes to others. The founders believe that even though they want a perpetuation of their brand, they also want their community to make something out of the project's NFTs.
Other perks include privileges at warehouse sales and access to ABS-exclusive events, which may be digital or physical. You will also be able to flex your ABS tokens in the metaverses.
7. Autograph.io
Autograph.io is different from all the other recommendations. Whereas all the others are projects, it is a marketplace targeting athletes, culture, unique digital experiences, and entertainment. This project was founded by one of the biggest names in the entertainment industry, renowned actor Tom Brady, who has managed to leverage support from celebrities.
Autograph.io features a diverse board of directors, mostly sports figures such as Tiger Woods and Naomi Osaka. Members' perks include access to future drops, a private channel entry, and an authentic signature. All the players must create unique collections to be sold to different collectors.
The platform will allow you to access limited-edition collectibles from renowned celebrities and cultural icons, buy signed editions, enjoy exclusive content and experiences, and connect to a community of collectible holders. Are you looking forward to getting a signed piece from your favorite athlete? Well, this is the right platform for you.
The featured icons include Tony Hawk, Derek Jeter, Tom Brady, Tiger Woods, Wayne Gretzky, Naomi Osaka, Usain Bolt, Simone Biles, Rob Gronkowski, Slam, Saw, and artist The Weeknd. We hope that more artists will join the already-included artists and allow people to purchase several unique digital collectibles.
A glance at the platform reveals several featured drops. It also has several virtual galleries that you can explore as you look for something that will excite you. This is something worth looking out for, given that it focuses on particular sectors. You don't have to spend your time fishing for creating collectibles on all-inclusive platforms.
It is also worth mentioning that autograph.io has the best interfaces out of all the reviewed products. This is a chance to own an NFT signed by your favorite celebrity.
8. Women Rise
 Even as NFTs gain massive popularity, one thing is for sure- the NFT or crypto world, in general, is not as inclusive as it is supposed to be. Women Rise therefore came up to rectify this fact by coming up with 10,000 randomly generated collections by decorated artists Maliga Abidi.
The project has contributed to the NFT world by making it more inclusive and diverse, thanks to a number of women characters. A generous portion of the sales is also channeled to projects focusing on girls' education, gender equality, and mental health campaigns in many sidelines societies.
It is worth noting that these characters are all incredible, even though some are rarer than others. The collection creator used more than 453 hand-drawn traits, including backgrounds, scarfs, hair, eyes, lips, accessories, badges, clothes, makeup, and skins.
Even though the collectibles are 100% sold, we hope the creators will come up with more soon. The roadmap came up immediately after its launch, with a pre-launch stage featuring a pre-launch virtual event where several talented women artists gave speeches on NFTs and art.
The platform has updated every achievement, from 10% to 100% 'sold' stages. It donated to the Malala Fund 2.5% of the primary sales to be invested in education advocacy to change policies and practices that inhibit girlchild education. The 50% sold stage saw the platform advocating for Women RISE art, allowing collectors to win physical prints of Women rise tokens.
Here is your chance if you would love to participate in the inclusion of women in the NFT world. Ensure that you look out for any future NFTs that will probably come out soon. You won't only enjoy the NFT world but also participate in humanitarian projects.
Conclusion
What do you think about making your first investment? These are some of the best projects you should consider monitoring in 2022 if you are interested in the NFT world. This is a fast-growing industry with several players, which explains the influx of cool ideas, concepts, and creations. Some of these recommendations will allow you to buy limited editions from your favorite celebrities and athletes while contributing to worldwide change with others, such as the Women Rise project.
Note that NFTs are here to stay, and therefore, you should take advantage of them as early as possible. Artists and collectors are already making millions from digital art, a possibility that you can also enjoy provided that you understand how NFTs work. We are committed to ensuring that you understand how these tokens work and make something off your investments and, therefore, do not fail to look out for our future articles. W hope that you will have found your ground once the metaverse becomes official.