First impression matters, be it in the real world or online. A well-designed website is, therefore, mandatory if you intend to make the most out of the internet, especially as a business person. One of the reasons most people and businesses struggle to gain traffic or convert visits to business is that they fail to hire the right professionals to make their websites aesthetically pleasing and user-friendly. Before going further, we must point out that website design differs from web development. Whereas web development deals with the technical aspects of the website, web design concerns itself with the website's user interface, i.e., appearance and experience.
Web design agencies help customers design, produce and launch their websites. They also offer professional custom web design services by coding from scratch. Even though they are usually expensive, as they hire experienced web designers and relevant professionals, you stand to gain several long-term benefits. They should be your go-to option if you intend to convert potential visitors into long-term clients.
In case you are still at crossroads on whether to hire a professional web design agency or not, here are a few reasons that should convince you:
1. You Get a Well-Designed and Professional Website
As we mentioned, first impression matters. Therefore, all aspects of your website must have a professional look to make internet users who stumble upon it stay and learn more about your products and services or, better yet, reach out. The first few seconds spent on your site are usually crucial as they determine a person's decision about you or your services. A poorly arranged or sloppy website shows a lack of dedication or seriousness, thus putting off any interested parties.
A professional web design agency ensures that your site has a superior user interface, giving it a professional look and allowing users to enjoy an excellent experience. You get a decent website with a professional touch, capable of convincing visitors to stay past the first five seconds. You can also hold the agency accountable if your website doesn't look or function as you expected.
If you are running an online store using the Shopify platform, it is recommended to hire a professional Shopify web design agency to ensure your website has a professional look that will attract visitors.
2. Availability of  Experienced Professionals and Access to Additional Services
Web design is not as easy as it sounds. Building a mobile-friendly and responsive website calls for the services of skilled professionals who are found in professional web design agencies. Professional web designers know the software applications and machine languages required to enhance a website's feel and overall look. They are also wary of the latest web standards, allowing you to enjoy a well-functioning and modern website.
Additionally, web design agencies understand all the problems encountered when designing and developing websites. They can quickly review thousands of lines of code or create custom solutions, giving you everything you need on your website. Lastly, these entities can help you with email configuration, domain purchases, website hosting, and domain registration, among other services, saving you from contacting several experts. You will therefore enjoy a complete package, saving you time and effort.
3.  Localization of Resources and Professionals
Professional web design agencies have all the resources needed to help you create an engaging online presence under one roof. These entities have SEO strategists, UI/UX designers, web designers, IT support technicians, and e-commerce experts who can collaboratively work on your website( the professionals involved will depend on your project's scope), giving you the desired results.
Localizing needed professionals and resources allows your project to flow smoothly from start to finish, thus lowering delays.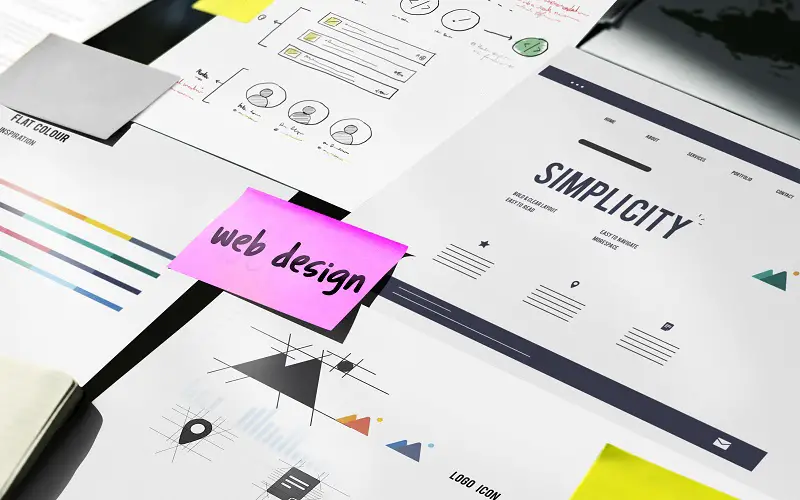 4.  You Can Easily Customize Your Website
You definitely have a vision for your website. For example, an online seller probably wants their site to match their products or services. To make that happen, these agencies take time to understand your brief and overall requirements before coding from scratch. They don't face graphics or text restrictions and can easily tailor your website to meet your needs. They don't also use pre-designed themes and templates, which thousands of website holders can access. 
5. Future Enhancements Anticipation
Hire a professional web design agency if you intend to add additional elements to your website in the future. At first, most people build small-scale websites, which is advisable and understandable. However, adding more elements such as video chat or interactivity features such as payment options and custom search functionality may be necessary once the website grows and gains more traffic.
An excellent professional web design agency anticipates these future needs and helps you make the most out of them. They empower you to make solid plans for your website, saving you from the need and stress of redeveloping it when future needs arise.
6.  High Creativity Levels and Better SEO Performance
Professional web designers spend years perfecting their skills by managing varied design requests and learning new concepts and techniques. They understand what businesses and industries need and can effortlessly apply the creativity gained from solving several design issues when working on your website- a luxury you don't enjoy as a DIY website designer unless you have a background in web design or development.
As for the second part, your website structure and overall design heavily influence Search Engine Optimization, which most people are not conversant with. Professional web design agencies understand the best SEO-friendly website structures and on-page optimization techniques that can make your website rank higher on search engines. You also save money in the long run since you don't have to hire SEO experts to optimize your website's design.
Conclusion
Even though designing your website using pre-designed themes and templates may be an affordable option, the benefits are relatively scarce. Such themes are generally sold to thousands of website holders, making it difficult to achieve a unique structure and design layout. The best way to go is to hire the services of a professional web design agency, which codes from scratch.
You will enjoy custom and user-friendly designs, which every website holder needs. Other reasons include saving time, guaranteed support, adaptability to new technologies, and incorporated trust factors giving your website a solid reputation.