Many people and businesses use Oracle all over the world. There are numerous things this data management platform may give you that will help you enhance various areas of your business, and in this section, we'll show you some of its benefits.
What Is It?
Oracle's platform transforms and improves how information is accessible and utilized throughout a business. Oracle streamlines data management architecture and processes while providing high-speed transactions, deeper analytics, always-on security, and rapid application development. Oracle provides more automated capabilities than any other platform, which are available in OCI regions across the world or in client data centers for maximum deployment flexibility. Oracle strongly advises cloud users to examine their cloud strategy before implementing Oracle cloud services in light of regulatory compliance responsibilities, since Oracle compliance and contracts are complex and ever-changing. Customers are completely responsible for making this judgment.
Scalability
Oracle's support systems can scale along with your business. Oracle provides flexible support services that may be adjusted to your company's evolving needs. Another approach for companies to save money in the cloud is to avoid spending on idle infrastructure. The cloud enables businesses to scale up or down to meet shifting client demand while only paying for the resources used. And Oracle Cloud enables businesses to do so with confidence, with corporate service-level agreements backing up performance, availability, and management.
Cost-Effectiveness
Consolidating many databases into a single database is possible with an Oracle-based system, as it also allows you to size your cloud for daily use. If a peak happens, you can utilize Cloud to get a momentary boost. On-premise solutions frequently require you to pay for spikes and/or use peaks. When you choose this data management platform, you'll know exactly how much you'll spend on support services. Furthermore, with fixed-cost pricing, you can plan for services and minimize unexpected charges. Furthermore, Oracle provides a free trial of its support services so that you may understand how they might assist your company. For a short period, you will enjoy free access to all of Oracle's support services.
Multiple Database Support
This approach allows for numerous data models to be used against a single, interconnected backend. This simplifies the process of handling diverse data for consumers. With multiple database capabilities, you may move data from one node to another and mirror it inside the same network. Many databases' support allows you to update multiple databases with a single request. Furthermore, the program has a two-phase submission technique for managing several databases in the same operation.
Market Presence
Oracle is the largest RDBMS supplier, and it invests far more in R&D than its competitors. In terms of RDBMS market share, Oracle has the most in the UNIX, VMS, and OS/2 server industries. This obviously suggests that there are very few possibilities that Oracle will leave you hanging, given there are several third-party interfaces offered. You can also obtain extra help because competent employees are easier to find.
Saving Time
IT experts are indispensable at all levels of a business, and their vital job is never-ending. That's why, over the last two decades, Oracle has invested in automating database operations so that IT specialists may focus on key initiatives. Beginning with autonomous undo control and automatic query rewriting in Autonomous Database and Exadata, this has now been expanded to memory and IO management, tiered storage, clustering, and compression—all of which were previously time-consuming manual operations.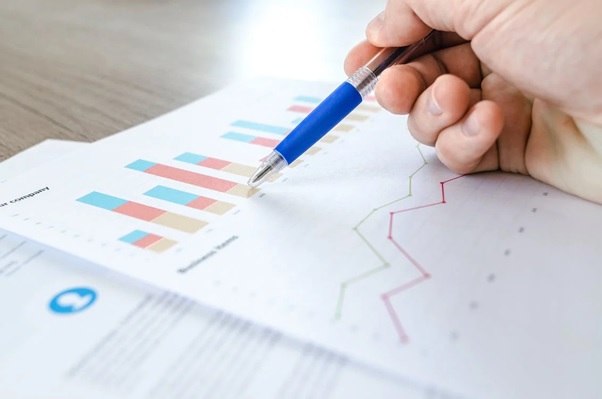 Safety
Oracle's data management platform is built on the Oracle Autonomous Database, which provides enhanced security with always-on encryption, preset division of roles, and automatic patching. A self-securing database is more constantly updated with the most recent security updates than a manually protected database, with no human mistakes. Instead of waiting for an administrator to comprehend an external or internal assault and physically attempt to protect against it, the autonomous database defends itself when danger is recognized.
Access to Analytics
Business analysts may simply establish a self-service data mart with Oracle Autonomous Data Warehouse and Oracle Cloud. By utilizing integrated data tools, analysts no longer require IT assistance to import data from a number of sources, such as object storage on other clouds, spreadsheets, and computers. Analysts may also use spatial and graph analytics without the requirement for specialist databases, which raises complexity and total expense.
Support services may provide your company a variety of advantages, like lower risk, peacefulness, access to professionals, and 24/7 help whenever you need it. Furthermore, Oracle's support services are accessible on a month-to-month basis, so you are not bound to a long-term commitment. If you are dissatisfied with Oracle's services, you may cancel and obtain a full refund, which is an added advantage even for the most demanding consumers.