Microsoft outlook interview may seem challenging particularly if you are preparing for your first interview. But worry not because we've got you covered. These questions along with their sample answers provide you with a snapshot of what to expect in the Microsoft outlook interview.
8 Tips to Prepare for a Microsoft Outlook Interview
Here's a guide to help you prepare for a Microsoft Outlook interview:
Microsoft Outlook Interview Preparation Guide
| Focus Area | Details | Tips |
| --- | --- | --- |
| Email Management | Organizing and managing emails effectively. | Showcase ability to prioritize emails, set up rules, and use features like flags. |
| Calendar Management | Scheduling and managing appointments. | Demonstrate knowledge of scheduling meetings, coordinating events, and using meeting requests. |
| Task Management | Creating and tracking tasks. | Discuss experience in managing tasks, setting priorities, and using To-Do List and Task features. |
| Outlook Settings | Customizing Outlook settings. | Highlight ability to personalize the Outlook environment and discuss security measures. |
| Integration with Other Tools | Integrating Outlook with other Microsoft Office applications. | Showcase ability to seamlessly transition between different Office applications. |
| Advanced Email Features | Mastery of advanced email features. | Demonstrate usage of advanced email features to streamline communication and enhance collaboration. |
| Troubleshooting | Resolving common issues. | Share instances of troubleshooting and resolving Outlook issues, emphasizing problem-solving skills. |
| Security and Compliance | Outlook security and compliance features. | Highlight knowledge of keeping emails secure, ensuring compliance, and protecting sensitive information. |
Top 30 Microsoft Outlook Interview Questions and Answers
Here are the top 30 Microsoft Outlook interview questions, along with a sample answer for each question.
1. Explain What Is Microsoft Outlook.
Sample Answer
It's a personal information manager from Microsoft Office that enables users to store, receive, and send emails.
2. What Do You Understand By POP3 Protocol?
Sample Answer
POP3 stands for post office protocol 3. It's a protocol that enables the user to use mailboxes as well as download messages to the computers.  Using this protocol, a user can download mails from the main server to the local server. This will enable the user to access the mail whether he or she is online or offline.
3. Explain To Me  How To Work With Your Personal Folders File
Sample Answer
Outlook keeps each user's files, forms, messages, and folders in a special file called a personal folder file. A user can save, copy,  or move a pst file when he or she wants to. The user uses windows search to look for the file using the search string. In most cases, the pst file is found on the local drive. It is important to back up the personal folders file occasionally by doing the following steps:
Select export and import from the file menu to set up the wizard
Select export to a file from the Choose An Action To Perform list and then click Next.
Select Personal Folder File from the Create A File Of Type list and then click Next.
Select pst file from the Select The Folder To Export From list.
Find the Include Subfolders option and then click Next.
Define a folder and filename for the backup file.
From the options displayed on the screen define how to treat duplicate items.
Click Finish.
4. Take Me Through The Process Of Creating An E-Mail Signature In An Outlook
Sample Answer
The process of creating an email signature in an outlook include the following:
Go to the main menu positioned under Tools and click on Options
Check
 the Mail Format tab, click the signature
Just below the signature tab click NEW
 Type your new signature  name and click OK
Under EDIT SIGNATURE, type the text of your choice and click Ok and then click OK again.
5. How Can You Set Up An AOL E-Mail Account In Outlook
Sample Answer
To set up an AOL email account in outlook. A user should do the following:
Go to the select tools, from the main menu under account setting go to the "EMAIL TAB" option, and click NEW
Make sure that IMAP,HTTP,POP3, or Microsoft Exchange is selected and click next
Key in your preferred name and your AOL email address and click next
 Select Internet Email and click next
Under account type, select IMAP
 type "imap.aol.com" under incoming mail server type
type "smtp.aol.com" Under outgoing mail server (SMTP)
Under user name, enter your AOL screen and password
Click on MORE SETTING and go to the outgoing server tab
Ensure that my outgoing server request authentication is checked
under server port numbers type "587" for the outgoing server (SMTP) go to the "Advanced" tab.
Click OK,
Click Next and then click Finish
 then click close.
6. Kindly Describe What Is Incoming Mail Server
Sample Answer
An incoming mail server refers to the server that is linked to the users' email address account. It is important for one to understand that it is not possible for one incoming mail server to be linked to more than one email address. For a user to access his or her incoming messages, it requires him or her to have an email client such as outlook express, internet explorer, Hotmail, and so on. An email client is a program that retrieves emails from an email account to enable a user to read, delete, forward or reply to email messages. Mails are stored on the incoming mail server up to the time the user downloads them. Once a mail is downloaded, it can't be downloaded again. When downloading a mail, a user should ensure that the settings in the email client program are configured correctly. The common protocols used include POP3, HTTP, and IMAP
7. How  Can You Block Any E-Mail Address In Outlook.Com?
Sample Answer
In case I am required to block any email address in outlook.com, I would follow the steps below:
I will first add the email address of the undesired sender into my outlook.com list by doing the following:
In my Outlook.com's toolbar, I will click the setting options
From the menu, I will go ahead and select more mail setting
Click on the preventing junk email option to get the blocked senders link
Click on blocked senders and put the unwanted email address that I need to block
8. How Would You Rate Your Computer Skills?
Sample Answer
I'm proficient with Microsoft skills. Recently, I have done an advanced course in Microsoft outlook. I am a quick learner should the job requires me to learn using new software. I have a typing speed of 60 words per minute. Regardless of my speed, I produce error-free content to the best of my ability.
9. Take Me Through How To Export Outlook Folders To Another Format
Sample Answer
For a user to export outlook data to another format,  he or she should take note of the following process:
Select the export and import from the file menu
From what is displayed on the screen, choose export to a file and then click next
From the Create A File of Type list, select the appropriate file type and then click Next.
Select the folder you desire to export from and then click next
Put in the path and name of the file for the exported file and then click Next. You can also click browse to locate the folder you want and enter just the name of the file.
Click finish
10. Please Explain How To Delete Microsoft Outlook Folders
Sample Answer
There are many reasons that can make the user want to get rid of some excess folders. This should not be difficult if the user follows these steps.
Right-click the folder that you desire to eliminate
Click "delete folder name''
Once this is done, Outlook moves the deleted folder to the deleted items folder as a subfolder.
If the user wants to permanently delete the folder,  he or she should right-click the deleted folder (in the Deleted Items folder) and select the Delete option.
Outlook will prompt the user to permanently delete the folder. Here, the user should click 'yes'.
If the user should contact his or her administrator if the delete  option is not available with a right-click
11. Describe How To Make Contacts Appear In The Address Book
Sample Answer
To make contacts appear in the address book:
Right-click the contacts folder and select properties
then click the Outlook Address Book tab
If Outlook Address Book isn't in the list, add it.
Then, close Outlook and restart it.
However, If Outlook Address Book is listed, delete it, close Outlook, restart, and then add it.
12. Describe  How To Set An Out Of Office Message
Sample Answer
Outlook enables the user to set up office messages including their starting and ending dates. This helps the user to access the auto-reply later. This configuration can be done from both the web and the outlook client.
It can be configured from the Outlook client or the web. An out-of-office message replaces the email account Management Tools. This is how to configure the out-of-office message
Go to the Tools menu, click Send out of Office Auto-Replies.
Click Only send during this time range.
Select your preferred date range and type your message and then click ok.
In the Auto-reply only once to each sender with the following text box, type the message that you want to send while you are out of the office.
13. Kindly Explain What You Understand From The Term Email Ports
Sample Answer
 Email ports refer to an endpoint to a logical connection. The port number keys out what type of port it is.  The following are some default email ports:
HTTP – port 80
Secure POP3 (SSL-POP) – port 995
IMAP4 over SSL (IMAPS) – port 993
Secure IMAP (IMAP4-SSL) – port 585
Secure SMTP (SSMTP) – port 465
IMAP – port 143
POP3 – port 110
SMTP – port 25
14. Kindly Describe To Me How You Would Be An Asset To Our Company.
Sample Answer
I possess essential qualities, experience, and skills that align with your company's job profile. This is why I am passionate about becoming one of you. I am a result and goal-oriented professional and I am determined to excel in any role that will be assigned to me. If I get this job, it will give me an opportunity to grow and develop in this profession. In return, I will repay this with fierce dedication and loyalty and become an asset to your company.
15. How Would You Protect A Windows Computer Should You Get This Job?
Sample Answer
I would update the machine to the latest Windows version and also set the operating system to update automatically whenever there are new updates. I would make sure to encrypt critical information, create a local account and ensure to use it unless when administrative operations demand that I use the admin account. I would also enable system restore so that Windows can revert to a previous state when a problem that demands such an operation arises. I can also consider other ways including using Windows defender security, enabling Windows firewall, installing an antivirus, and ensuring it stays up to date.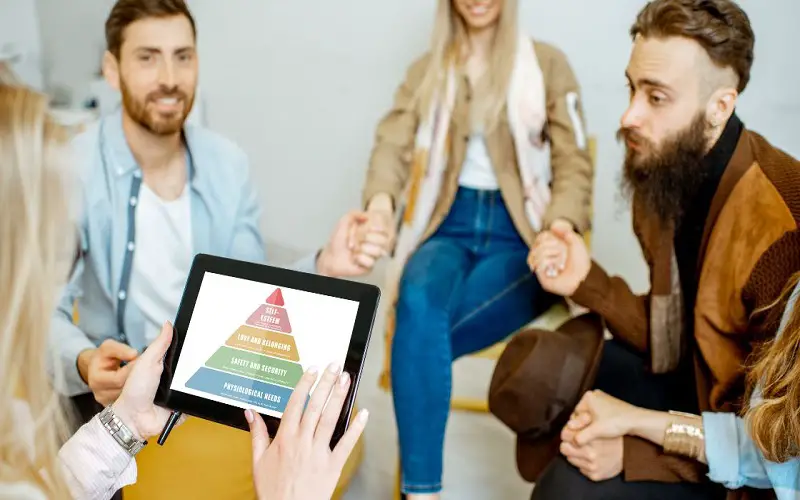 16. Have You Ever Failed On A Project You Started?
Sample Answer
Yes. Immediately after graduating from college, one of my classmates and I brought in our ideas together and we designed a project management software app. However, we thought that this opportunity would grow by itself and we ended up relaxing. Within a year, this project had failed. This experience taught me valuable insights into what it means to succeed and how to arrive at success.
17. Having In Mind That Technology Keeps Changing, How Do You Keep Yourself Up To Date With The Relevant Skills.
Sample Answer
I believe that it is imperative to remain updated with the latest development including new and available resources in this field. Having this in mind, after every six months, I enroll in an online course that is relevant to my role so as to enhance my skills. I like using these courses since it is flexible to learn them online.
18. Kindly Explain How You Would Maintain Good Relationships With Your Colleagues In Case You Find Yourself Working Remotely In This Role.
Sample Answer
I  am a person who believes that communication is very important to building and maintaining professional relationships especially if one is working with colleagues from a different location.  To effectively communicate with my colleagues, I  will connect with them through different platforms. I will also make use of collaboration software to engage with coworkers especially through sharing documents, having an off-the-cuff discussion, etc
19. This Role May Involve Repetitive Tasks. How Do You Stay Motivated When During Monotonous Tasks?
Sample Answer
 Besides being a self-motivated person, my passion to succeed in my roles drives me to work effectively. In addition, I have a responsible and conscientious working attitude. Additionally, I am passionate about this role even though it is repetitive in nature. I work efficiently when I follow a particular routine. I am able to focus on every task at hand. In case I find myself losing focus, I normally change the order in which I am putting the data or even take periodic breaks.
20. Do You Have The Ability To Handle High-Stress Situations?
Sample Answer
Yes, I thrive while working under pressure. I am more focused and I achieve positive results when working under pressure. My ability to multitask helps to maintain balance while working in stressful situations. I understand that I need to keep a level head to achieve positive results.
21. Share With Me Regarding Your Greatest Strength
Sample Answer
My greatest strength is that I'm self-motivated, a fast learner, and a team player. In addition, I have solid people skills. Whatever task I put myself into, I commit myself to it and I diligently complete it.
22. Tell Me About Your Greatest Weakness
Sample Answer
one of my greatest weaknesses is that I trust people quite easily. I also tend to overwork myself. However, I am learning to delegate tasks and soon I will become better and these weaknesses will be a thing of the past. I am working hard to make this happen.
23. How Would Your Former Supervisor Describe You?
Sample Answer
My previous supervisor would describe me as a persistent person. I am not a person who gives up easily. I keep pursuing something until I receive what I want. I rarely take no for an answer. I believe that everything is possible and that is why I keep on trying something out until I get results. This has helped me to analyze my work after every successful role I undertake.
24. Why Do You Think You Will Be A Good Fit For this role?
Sample Answer
Following the job posting and your work culture, I believe that my education, experience, skills, and qualities match what you are looking for from a candidate. Besides having a bachelor's degree in information science, I have been holding the same position for three years now in my previous company. During this time, I have gained a lot of skills and experience in this field which I will utilize to make a success in this role should I be hired. I am a hardworking and self-driven professional who can work effectively as an individual and as a team.  My strong working ethic and ability to solve problems will enable me to excel in this position. I  do know that there are a lot of responsibilities working for your company and I believe that I will make a positive and sustainable impact if you hire me within this position
25. Where Do You See Yourself In Five Years?
Sample Answer
In five years, I aim to be highly skilled in this field. I want to be referred to as someone with deep expertise in my career. I know that this is something that I will be able to get in your company. I look forward to taking more managerial roles in your company including leading some projects in the future as well as being able to handle more complex and challenging work when called upon to do so.
26. What Are The Most Common Issues That You Have Faced While Working With Microsoft Outlook, And How Did You Resolve Them?
Sample Answer
Some of the most common issues that I have faced while working with Microsoft Outlook include slow performance, frequent crashes, and issues with email synchronization. To resolve these issues, I usually try to optimize the performance of my computer by removing unnecessary files and programs, updating my drivers, and running a virus scan. I also try to clear the cache and temporary files in Outlook, and disable any add-ins that I don't need.
27. How Do You Manage Your Inbox To Ensure That It Remains Organized And Easy To Navigate?
Sample Answer
To manage my inbox, I use a few simple strategies that help me stay organized and focused. First, I try to keep my inbox as empty as possible by archiving or deleting emails that I don't need. I also use filters and rules to automatically sort incoming emails into different folders based on their sender, subject, or content. This helps me prioritize my emails and focus on the most important ones first. Finally, I use flags and categories to mark emails that require follow-up or action, so that I don't forget about them.
28. What Are Some Of The Most Useful Keyboard Shortcuts That You Use While Working With Microsoft Outlook?
Sample Answer
Some of the most useful keyboard shortcuts that I use while working with Microsoft Outlook include:
Ctrl + N: Create a new email message

Ctrl + R: Reply to an email message

Ctrl + F: Forward an email message

Ctrl + Shift + A: Create a new appointment

Ctrl + Shift + T: Create a new task

Ctrl + Shift + K: Create a new contact
29. How Do You Ensure That Your Emails Are Secure And Protected From Unauthorized Access?
Sample Answer
To ensure that my emails are secure and protected from unauthorized access, I use a few simple strategies. First, I always use a strong and unique password to protect my email account. I also enable two-factor authentication, which requires me to enter a code sent to my phone or email address in addition to my password. Finally, I avoid sending sensitive information or attachments over email, and use encrypted messaging apps or file-sharing services instead.
30. What Are Some Of The Most Important Features Of Microsoft Outlook That You Believe Are Underutilized By Most Users?
Sample Answer
Some of the most important features of Microsoft Outlook that I believe are underutilized by most users include:

Quick Steps: This feature allows you to automate repetitive tasks and actions, such as moving or copying emails to specific folders, forwarding emails to a group of people, or creating new appointments or tasks.

Search Folders: This feature allows you to create virtual folders that automatically display emails that meet certain criteria, such as emails from a specific sender, with a specific subject, or containing specific keywords.

Conditional Formatting: This feature allows you to customize the appearance of your emails based on certain criteria, such as the sender, subject, or content. This can help you quickly identify and prioritize important emails.

Calendar Sharing: This feature allows you to share your calendar with other people, such as your colleagues or family members, and view their calendars as well. This can help you schedule meetings and appointments more efficiently.

Email Templates: This feature allows you to create and save email templates for common messages or responses, such as thank-you notes, meeting requests, or status updates. This can help you save time and improve your productivity.
Conclusion
Having gone through the questions and answers provided here, you should be in a position to respond to any questions your interviewer will ask. Remember to work on your confidence.