Would you say that you've personalized your business, or is it pretty bare-bones?
Many businesses are fantastic at personalization. From the get-go, they curate a character and energy that perfectly suits their business and its goals. When you see a business like that, it looks so put-together, even if it's still in its infancy.
That's the magic of personalization. You can have the best product in the world, but if no one can pick out your business in a lineup, you'll never be successful.
But how important is personalization really? And on that note, how can you start personalizing your own business? Let's talk about it. Read on to learn all about the magic of personalization for small businesses.
Why Does Personalization Matter?
So what's the point of personalization for your business anyway? If you have a good product, do you really have to jazz up your brand to make it more "you"?
Believe it or not, yes. There's a reason that businesses make personable social media pages, buy custom stamps online to match their brands, and make their brands feel more like genuine people rather than companies. It's just good marketing!
But what does it really do for you? It takes a lot of work to truly personalize a business, and it may seem like that effort won't be worth the outcome. Here are a few reasons that so many businesses choose to get personal.
Builds Credibility
Believe it or not, making your business more personal will actually improve your credibility.
Some people who are more "old-school" in their approach may disagree. Credibility comes from excellent products and services, right? Well, yes, but there's more to it than that.
The average person won't know how good your products and services are if they aren't already familiar with your brand. They'll choose other brands that are more recognizable and relatable and may have products that are just as good or almost as good as yours.
Effective personalization also shows customers that you're making an effort. If you're working hard to establish your brand, you're likely also working hard on your products and services, right?
Improves Recognition
Think about how many businesses are out there that offer, say, car insurance. Can you really think of more than two or three off of the top of your head? The ones that you can think of are at the forefront of your mind because they've effectively personalized their brands.
You want customers to think of you immediately when they need a service or product like yours. If you're blending in with the rest of the brands in your niche, that's not going to happen. Personalization helps you stand out and makes your brand more memorable.
Improves Brand Loyalty and Trust
Brand loyalty is crucial if you're a business owner! You want to keep your happy customers coming back for more. Believe it or not, personalization can seriously help with that.
People want to give money to brands they can trust and relate to. When your brand feels more personal and "human," customers will feel more at ease. They want to feel like they're being talked to, not marketed to (even if, in this case, those two things are the same).
So how can you make it happen?
Customize Your Traditional Marketing Materials
Too many businesses forget about traditional marketing. Sure, their digital marketing materials are customized, but what about their traditional marketing materials?
Consider getting old-school things like customized stamps and stationery. This makes your business look more professional and it adds some flair to your marketing mail. You should also jazz up your business cards while you're at it. That's right, business cards are still cool.
From posters to letterheads, make sure that you've devoted proper attention and care to your old-school marketing materials.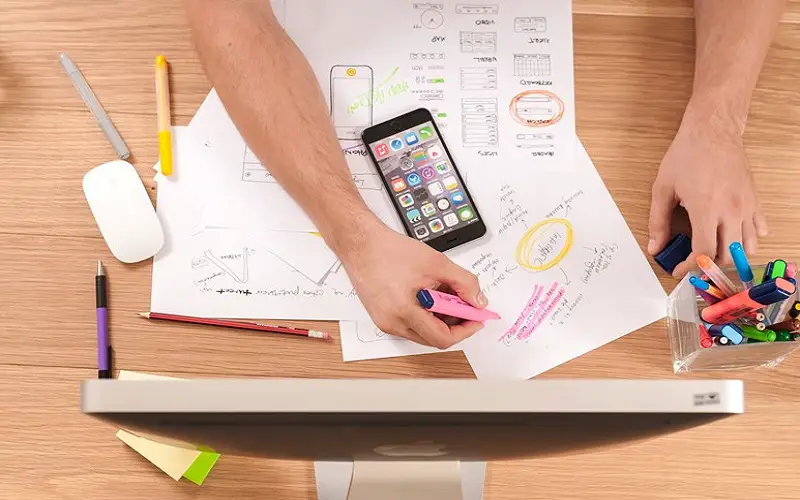 Use a Consistent Brand Voice
What's your brand voice?
No, not a literal voice. Your brand voice is the tone and energy that comes through in your written content. From blog posts to emails, your brand voice should always sound pretty much the same.
Every business has a unique brand voice, and that voice will depend on your intentions. If your brand is serious and professional, you may use an authoritative and informational brand voice.
If your band is fun and fresh, you may opt for a friendly and personable brand voice. It will be like talking to a friend.
There are so many options, and honestly, coming up with the perfect brand voice can be a lot of fun. Just make sure you keep it consistent throughout all of your marketing efforts. Even emails or support chats to clients and customers should use that brand voice.
Cultivate Your Brand Image
What about your brand image?
Your brand voice is a part of your brand image, but only a small part. Your brand image also includes your logo, your color scheme, and the type of content you post on your social media pages (among other things).
Imagine it like you're building a person or a character for your brand. What would they like? What types of things would they post?
Refine Your Target Audience
Sometimes the best way to personalize your brand is simple, and it's something you should already be doing. You need to refine your target audience.
Many business owners want to cast a wide net and attract everyone, but this isn't usually the best choice. By refining your target audience down to specific groups of people, you're better able to personalize your brand to suit that newer, smaller demographic.
You'll find that your marketing efforts are more successful after doing this. Yes, your target will be smaller, but you'll get more conversions.
Have You Personalized Your Business?
If you haven't started working on personalizing your business yet, what are you waiting for? Personalization is crucial for marketing, and without it, you may never be able to make your business truly stand out.
Don't fall behind the competition. Start using these tips this year so you can personalize your business and see serious growth.