Small and big businesses have one thing in common: they consider data to be one of their most important assets. In this day and age, where information is power, businesses need to have their data accessible at all times. And once they acquire the required data, they now have to move on to the next important step: data management.
Suppose you can't find what you're looking for, as data is strewn all over the place. Or, worse, you discovered that some data has been lost due to inefficient storage practices. This, in turn, affects your data security. Significantly, all the data your business has will be futile if not stored and managed properly using good data management and data deduplication software.
Hence, it's not too late to change your system. Here are six strategies for effective data management.
1.    Create A Plan
Creating a plan is essential before starting any project. Every decision you make should be backed up with a strategy that can effectively benefit your business. Nevertheless, this strategy is vital so you'll have a sense of order and direction in your data management system.
Having too much or too little data is equally damaging. Hence, you'll want to limit yourself only to what you need. By doing so, you can avoid storing unnecessary data that can complicate the data management system you choose to implement.
2.      Outline Your Business Goals
What do you want to attain by implementing a data management strategy? To evaluate how well your plan is working, it's wise to list your company's goals and key performance indicators (KPIs). To do this effectively, start small. Focus on short-term business goals before proceeding to long-term ones concerning data management.
Here are some examples of short-term goals for data management:
Reduce the data sources.
Improve the automation of your data management processes.
Monitor the exchange of data across various sources and departments in the business.
3.      Prioritize Data Security
An effective data management system will never be possible without a consistent data breach. You can't use whatever data you've collected when it's lost or stolen. If your current data management system isn't that secure, it's best to make all the necessary changes to address this concern. Therefore, it would help if you prioritized data security over anything else.
Furthermore, data has to be secure at all times—whether physical, soft, or virtual files. In addition, creating a strong password and encryption system can protect your data against potential cyberattacks.
4.      Focus On Data Quality
When it comes to data—quality matters—not quantity. Hence, it's better to have a few files to store and manage for as long as those files contain high-quality data. It requires more work to keep and go through so many files when they aren't of superior quality. Therefore, make it a point to ensure first that whatever data you store and keep is essential.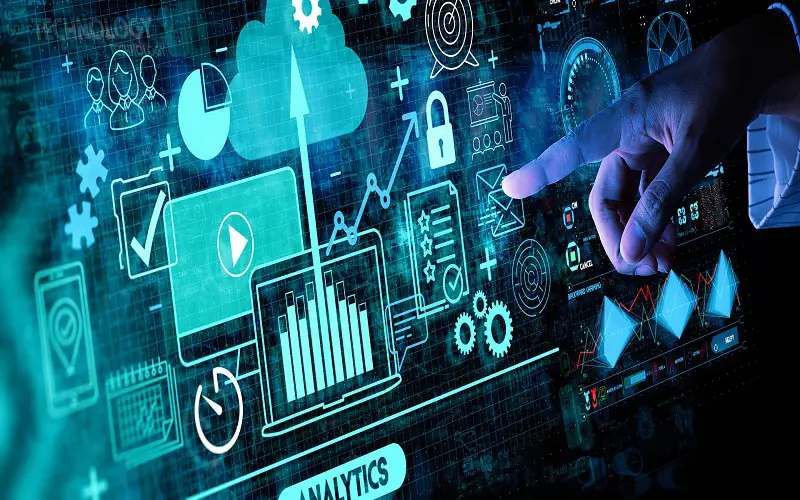 Remember that maintaining and implementing a data management system means extra cost for the company. So, you'll want to keep it as minimal as possible.
5.      Organize Your Data
What's a data management system without proper organization? Each file should be segregated to its appropriate folder so it can be retrieved more easily. To keep it well synchronized, you can go as far as implementing a uniform file naming system.
For example, you can start with folders that group data by type or kind. It would help if you could be more precise by having sub-folders segregating data according to year. This makes it easier for anyone with access to data in your organization to find what they're looking for.
6.      Clean Up Data Regularly
Given the rapid pace at which technology is changing every industry, it should be no surprise that data can quickly become outdated. For example, certain files you've held on to will no longer be considered valuable in three to five years.
With this, it's an excellent strategy to spend time reviewing each of your files in your system. Let go of those above three or five years old, as they may no longer be relevant to your organization. Applying this kind of system ensures you're only keeping files you can use, nothing more.
Final Thoughts
Data management isn't just a process you should only consider as an afterthought. Instead, it's one of the most critical drivers to ensuring data is consistently protected, validated, kept secure, and stored correctly.
Access to technology is one of the advantages you can enjoy now, so it's up to you to utilize it for your business's data management needs. Gone are the days of manual data management. Hence, with automation, you'll see the difference in what it can do for your business.