Here are the top 30 workforce management interview questions with their best answers. Use them to know what the employer is looking for and the best way to respond to each question.
8 Tips to Prepare for a Workforce Management Interview
Here are eight key areas that a candidate preparing for a Workforce Management interview should focus on, along with details and tips for each:
Workforce Management Interview Preparation
| Focus Area | Details | Tips |
| --- | --- | --- |
| Workforce Planning | Understanding organizational goals and aligning workforce needs. | Familiarize yourself with forecasting techniques, demand planning, and workforce scheduling. Showcase your ability to analyze historical data, adapt to changes, and develop strategies for resource optimization. |
| Scheduling and Forecasting | Efficiently scheduling resources based on demand forecasts. | Know scheduling methodologies, forecasting tools, and how to balance workload. Emphasize your experience in creating accurate forecasts, adjusting schedules dynamically, and maintaining flexibility. |
| Performance Metrics | Measuring and optimizing workforce performance. | Understand key performance indicators (KPIs), such as service level, occupancy, and adherence. Discuss your experience in tracking and improving performance metrics, emphasizing continuous improvement strategies. |
| Technology and Tools | Proficiency in workforce management software and tools. | Be well-versed in using WFM tools, analytics platforms, and other relevant software. Highlight your experience with specific tools, certifications, or training that demonstrates your technical skills. |
| Regulatory Compliance | Knowledge of labor laws, regulations, and compliance issues. | Understand regional labor laws, industry standards, and compliance requirements. Showcase your ability to ensure workforce management practices align with legal and regulatory standards. |
| Communication Skills | Effective communication with various stakeholders. | Highlight your ability to communicate schedules, changes, and performance insights clearly. Provide examples of how you've communicated with both frontline employees and upper management, fostering transparency. |
| Change Management | Adapting to organizational changes and implementing new processes. | Discuss experiences where you've led or participated in successful change initiatives. Showcase your flexibility, adaptability, and ability to guide teams through transitions. |
| Training and Development | Developing and implementing training programs for the workforce. | Discuss your experience in training new hires, cross-training existing staff, and fostering skill development. Highlight instances where training initiatives positively impacted performance and employee satisfaction. |
Remember to tailor your responses to your specific experiences and achievements, providing concrete examples that demonstrate your skills in each focus area. Additionally, stay updated on industry trends and emerging technologies to showcase your commitment to professional development.
Top 30 Workforce Management Interview Questions and Answers
Here are the top 30 Workforce Management interview questions, along with a sample answer for each question.
1. What Do You Understand By Workforce Management?
Sample Answer
In my opinion workforce management is an integral element of human capital management. It is composed of all processes, tools, and activities needed in labor management. It offers solutions that reduce payroll processing time, payroll errors, unauthorized absences, payroll inflation, and costs that come with paper time cards. Workforce management involves planning, scheduling, tracking, and  forecasting workers to maximize the balance of labor laws, organizational, and employee needs
2. Describe Some Of The Roles You Hope To Be Performing As A Workforce Management Specialist?
Sample Answer
Some of the roles I will be performing include:
Providing all workload forecasting and staffing planning in order to meet service goals
 Maintaining a workforce management platform to ensure that service levels and productivity targets are met.
Analyzing workforce performance and making staffing changes to ensure that quality and productivity are improved.
Performing advanced root cause analysis to determine areas of opportunity as well as strategic recommendations to leadership
Creating and publishing call Centre reports
Analyzing the operations of a call center to understand weaknesses and strengths to identify opportunities to increase efficiency and make process improvements
3. Do You Have  Qualities Required To Perform This Role?
Sample Answer
Yes, I do. I have the ability to produce manuals, business correspondence, and reports. I can partner with multiple levels of management. In addition, I have strong listening, problem-solving, relationship building, communication, organizational and interpersonal skills are that drive value in this role. I am also ethical, impartial, objective, and positive-minded. Having worked in a similar position before, I have gained a lot of expertise and knowledge of labor practices and laws. Should I get this opportunity, I will utilize all these skills to make a success in this role.
4. Describe Your Typical Day At Work
Sample Answer
When I get to work, I will begin my day by scanning through my emails and voice messages to check if there is something urgent that needs my attention. Then, I begin my usual duties such as observing the operations in the work[lace, helping and offering advice to other staff members, serving customers, administrative work, planning, and reporting among others. Sometimes, I might spend most of my day planning, forecasting, analyzing, and reporting data.
5. Describe Briefly About Your Experience
Sample Answer
Previously, I have held a similar position in another company. Over these years, I have gained a lot of experience in recruiting the right talent, aligning staff to business objectives, supporting employee development, enhancing staff performance, enhancing recruitment efforts, managing HR consultants, planning strategic HR initiatives, communicating roles expectations, running onboarding and orientation processes, communicating role expectations, maintaining staff relations, designing succession plans, updating policies and practices, managing internships, and overseeing health and wellness initiatives. Given a chance, I will utilize the skills and the experience that I have gained to ensure success in this role.
6. Why Do You Feel You Are The Most Suited For This Role?
Sample Answer
I hold a degree in human resources and I am well familiar with the laws and regulations governing this industry.I'm also a highly organized and motivated professional with great attention to detail and the ability to multitask. I can work individually and as a team with minimal supervision.
I have been working in this field for 3 years now. My main tasks have been to offer solutions that reduce payroll processing time, payroll errors, unauthorized absences, payroll inflation, and costs that come with paper time cards. As a Workforce management specialist, I was involved in planning, scheduling, tracking, and forecasting workers to maximize the balance of labor laws, organizational, and employee needs.
During this time I developed excellent communication, organizational skills, and strong leadership abilities. I can effectively multitask and delegate duties to employees when appropriate. Additionally, I have the ability to strategize and plan ahead, am proficient with Microsoft office, and work under pressure. Given a chance, therefore, I will use my traits, education, experience, and skills to ensure that your company will have dedicated and productive employees.
7. What Major Challenges Did You Face During Your Last Role?
Sample Answer
The biggest challenge was when I had to discipline the employee for their misconduct. However knowing that this was my responsibility, I had to do it anyway. Although I did not enjoy punishing employees, I didn't have qualms about disciplining those who refused to follow rules. I had to issue write-ups and warnings to employees who crossed the boundaries. This also increased the productivity rate since every employee focused on his or her work. Another challenge was when I had to manage multiple locations. Most of the employees then wouldn't observe their reporting time. Some would even leave work before time. However, I made sure that a biometric clock was installed in all the other organizations to monitor how employees would report and leave work. This solved that issue and even today, that policy is being followed in most of the organizations that I managed.
8. Kindly Define The Various Aspects Of Workforce Management Solutions
Sample Answer
The workforce management solutions include Absence planning that solves issues related to unmanaged leaves, managed leaves, and productivity. It includes workforce planning that takes into consideration the aspect of long-term forecasting and variance management. Time and attendance is another component that takes into consideration time tracking, data collection, and labor tracking. In workforce management, scheduling is also important for optimizing, shift tracking, and short-term forecasting.
9. Define What  Biometricsare In Relation To The Role You Have Applied For
Sample Answer
In relation to workforce management, Biometrics refers to the technology that identifies employees through their unique physical characteristics such as hand or fingerprint geometry. The information captured is then compared to the data previously stored in the system in order to recognize an individual. Biometrics has been of great help in enhancing security at the workplace.
10. How Would You Manage An  Organization That  Has Multiple Locations?
Sample Answer
In case I am required to handle an organization with multiple locations, I will make sure that a  biometric time clock is installed at each location. I will also implement an employee self- solution. All the data collected would be stored in one centralized system for easy accessibility.
11. What Is Your Preferred Way Of Collecting Data?
Sample Answer
I have a wide range of sources that I use to collect data. I normally take data from quarterly and yearly reviews, customer surveys as well own observational analyses. I ensure that the data collected includes employees self –reflection.
12. Describe How You  Present Information To Organization Leadership
Sample Answer
Once I compile a report,  I proofread and edit it effectively as well as ensure that it contains all the information required. After ensuring that everything is clear, I do send it for review to my supervisor. On the important information or anything that I find urgent, I schedule a meeting with the management so that we could discuss further on strategic decision required.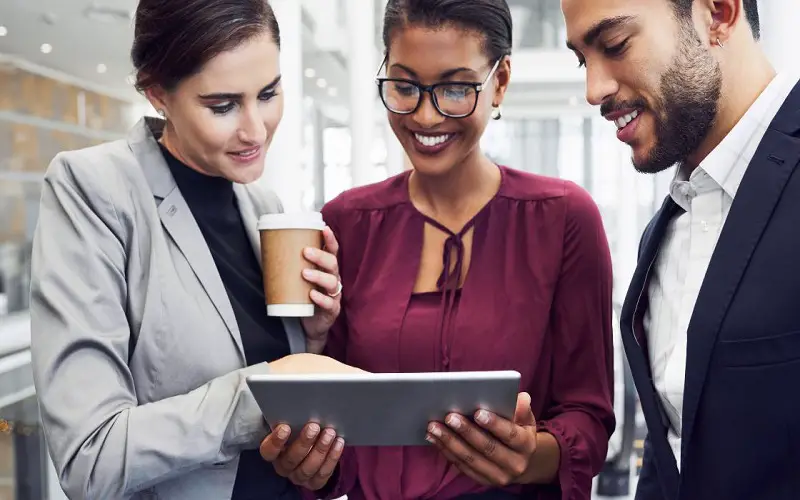 13. What Are The Strategies You Use To Increase Employee Productivity And Retention?
Sample Answer
To ensure that I have a high productivity and retention rate, I ensure that I hold regular one-on-one meetings between key players and managers in each team. This helps in exposing any problem that may be present in the workforce. When an issue is spotted, I ensure that it is addressed promptly before it grows into something bigger. Additionally, I ensure to set clear and tangible goals for every single role in an organization. This enhances better monitoring of productivity.
14. How Do You Make Difficult Decisions Without The Input Of Others.
Sample Answer
I always think about the outcome of a situation from a comprehensive perspective. I'm majorly concerned with how the outcome will affect employees and whether it will leave behind a positive impression of the company. Additionally, I evaluate the effect of the decision on the employees. After ascertaining that the decision, will have a positive impact on the employees and the organization; I will go on to make the decision. However, I will decline a decision if its outcome will benefit only one person.
15. Briefly, Highlight Your Approach To Discipline.
Sample Answer
I'm comfortable with reprimanding workers if they misbehave or act in a manner that can bring a negative impact on the company. I believe that if an employee refuses to perform his or her role correctly, this can be a reflection of managerial aptitude. I give a warning to a minor infraction warrant and a write-up to an intermediate infraction warrant. If a worker fails to change or make a serious infraction, suspension or termination is necessary. However, I have not discharged a worker on those grounds but I have had to issue write-ups and warnings.
16. How Do You Evaluate Employee Performance From A Non-Biased Perspective?
Sample Answer
When evaluating employee performance, I'm always professional as I focus on the outcome of the workers' actions. When doing this, I don't value any personal relationship between me and employees. I also consider the written record of every employee. I believe that a written record provides more information on performance than my personal opinion. I treat all workers equally to avoid the team from falling apart.
17. In Your Opinion, What Is The Most Effective Strategy To Use When It Comes To Employing New Candidates?
Sample Answer
While doing recruitment, it is always good to ensure that one has hired a qualified workforce with the required education, skills, and experience for the job. It is also important to take into consideration what the company is able to offer a new employee who is coming on board. Personally, I look for candidates who demonstrate confidence and creativity during the interview process. To find gifted job candidates, the first step I take is to check the company's job applicant database when it is time to fill a position. I also go online to look for the right candidates by perusing job candidates' resumes on job sites.
18. Do You Have  Experience In Cost Reduction Efforts?
Sample Answer
I have a lot of experience in cost reduction. In my previous role, I conducted extensive market research to get a training software program for the staff at a price that was way lower than the one we were using at that particular time. That training software program did not save the company thousands of dollars but also increases the productivity of our employees by 39 percent.
19. What Criteria Would You Use When Selecting New Staff Members?
Sample Answer
During a new staff selection exercise, I would consider several factors such as skills, education background, experience, etc to make sure that the candidate qualifies for the position. I will keenly examine the resume as well asking questions that will assess whether a candidate is dedicated to the industry.
20. Briefly Describe To Me About Your Management Style?
Sample Answer
I am born a leader capable of motivating other people to achieve set goals. I am an empathetic person who relates well with other team members. I believe that it is important to delegate both responsibility and authority. This helps a team to develop and grow without being held back by a low ego. I thrive in building a team. I always ensure that every member of the team has understood clearly about his or her goal as well as depending on each other for the success of that role. According to me, real-time feedback is also important. I encourage members to talk immediately whenever they feel wronged. That way, anything that can slow down productivity gets eliminated.
21. Managing The Workforce Can Be Stressful. Can You Handle Stress And Pressure?
Sample Answer
Yes, I can handle stress. I believe that stress and pressures are inevitable at work. However, I believe that having an organized schedule can help greatly. I have the ability to prioritize my work to help me remain ahead of my timeline in the process of delivering my projects in time. Whenever I feel stressed up, I love listening to cool music. This helps to calm down and I am able to go on with my work. I love keeping calm because I believe that when I am calm, it is very easy to handle any stressful situation.
22. What Kind Of Strategies And Mindset Is Required For This Role?
Sample Answer
Effective workforce specialists must recognize that they have to manage people before focusing on managing processes. They must know that they are mentors and leaders first and foremost. They are capable of designing and sustaining a good structural system, leadership, mentorship, and support to efficiently manage a team. They must know the best way that works for them in collecting employees' data as well as how to make analyses of the data. This is the only aspect that can help in performing advanced root cause analysis to determine areas of opportunity as well as strategic recommendations to leadership.
23. What Is The Biggest Challenge That You Foresee In This Job?
Sample Answer
The biggest challenge I can foresee in this role is the absence of structures while overseeing teams of workers. Depending on this work environment, I think some employees may require to be more closely supervised than others to attain a high productivity level. However, I have the skills needed to develop an organizational structure that will help the employees to know what is expected of them. I can show respect to employees to encourage loyalty.
24. What Do You Consider To Be Your Strongest And Weakest Points?
Sample Answer
My greatest strength is that I'm a master negotiator, self-motivated, fast learner, and a team player. In addition, I have solid people skills and this makes it easy for me to partner with multiple levels of management. Whatever task I put myself into, I commit myself to it and I diligently complete it. On the other side, one of my greatest weaknesses is that I trust people quite easily. I also tend to overwork myself. However, I am learning to delegate tasks and soon I will become better and these weaknesses will be a thing of the past. I am working hard to make this happen and I believe that in the next few months, I will be above the curve.
25. How Would Your Previous Employees Rate Your Performance
Sample Answer
I believe that my previous employees would rate me highly as a determined and kind person. I have had time to build good relationships with all my coworkers. In my opinion, everyone is important to the success of the company. I respected all my previous employees without compromising on customer satisfaction and productivity. Sometimes, a degree of firmness was important but I remained fair at all times.
26. How Do You Measure And Evaluate The Performance Of Your Workforce?
Sample Answer
To measure and evaluate the performance of your workforce, you should use a combination of quantitative and qualitative indicators, such as productivity, quality, customer satisfaction, engagement, retention, and feedback. You should also set clear and realistic goals, monitor progress, provide regular and constructive feedback, and recognize and reward achievements.
27. What Are Some Of The Challenges Or Risks Of Workforce Management And How Would You Address Them?
Sample Answer
Some of the challenges or risks of workforce management include scheduling, forecasting, staffing, training, retention, motivation, and compliance. To address them, you should use effective tools and methods, such as software, analytics, surveys, and best practices. You should also anticipate and plan for contingencies, such as absences, emergencies, or changes in demand. You should also seek input and feedback from your workforce and stakeholders, and implement continuous improvement strategies.
28. How Do You Communicate And Collaborate With Other Managers Or Departments In Workforce Management?
Sample Answer
To communicate and collaborate with other managers or departments in workforce management, you should establish and maintain good relationships, share information and resources, coordinate and align goals and actions, and resolve any issues or conflicts. You should also use appropriate channels and tools, such as meetings, emails, reports, and dashboards. You should also respect and value the diversity and expertise of your colleagues and partners, and foster a culture of teamwork and cooperation.
29. How Do You Handle Employee Complaints, Grievances, Or Conflicts In Workforce Management?
Sample Answer
To handle employee complaints, grievances, or conflicts in workforce management, you should listen and empathize with the employees, acknowledge and validate their concerns, and investigate and verify the facts. You should also follow the policies and procedures, and apply the principles of fairness, transparency, and confidentiality. You should also seek to resolve the issues in a timely and satisfactory manner, and take corrective and preventive actions if needed. You should also document and report the outcomes, and monitor and follow up on the situation.
30. How Do You Ensure Compliance With Labor Laws, Regulations, And Policies In Workforce Management?
Sample Answer
To ensure compliance with labor laws, regulations, and policies in workforce management, you should be aware and informed of the relevant rules and standards, and update yourself on any changes or updates. You should also educate and train your workforce on the compliance requirements, and provide them with the necessary tools and support. You should also monitor and audit the compliance status, and report and rectify any violations or gaps. You should also consult and collaborate with the legal, HR, or compliance departments if needed.
Conclusion
You can ace your next interview easily once you understand the questions that the interviewer is likely to ask. The above questions are asked mostly during workforce management interviews. Study and practice them to be adequately prepared for your next interview. Remember to dress modestly during your interview to create a good impression about yourself. Do not forget to demonstrate confidence.