Many companies strive for expansion and to a lot of them, expansion means different things. For some, it just means that they'll be implementing new tools that will help them thrive, while for others, it means starting a business abroad.
Those who have either blasted off their businesses abroad or have taken existing firms to the international level will tell you that it's for sure one of the most exciting and useful things they have done.
That's because there are a variety of benefits of having a company in another country. If you want to know what are the main advantages of it, then you should take a look at these facts below.
Main Advantages Of Starting A Business Overseas
Uncover New Business Opportunities
Moving your company to a different country gives you the chance to reach markets you haven't accessed in the past. Expanding into a brand-new niche that others (from your country) haven't uncovered yet gives you a competitive edge, which instantly means more cash on your account.
By the time the competitors realize what you've done, you will already be one step ahead. And it's always a great thing to catch them off-guard. Therefore, if this is something that piques your interest, then you should start by conducting market research to see which countries are the best for these purposes.
And then what? If you truly decided that you want to proceed with this, then according to business connoisseurs at Uniwide.biz, you should hunt down experienced corporate service providers who are going to help you with an offshore company formation. These people will provide you with various helpful solutions that you could use to succeed in this.
Government Incentives
Many countries have difficulty attracting foreign businesses and investors. In order to encourage them to come, they decide to put the potential for tax cuts. This just goes to show that all you have to do is to come up with some spectacular business idea, pick a country, move to that country and you'll receive a great boost right from the start. Sounds amazing, right?
Brand Recognition When Launching A Business Abroad
One of the biggest advantages of this venture also includes the improvement of the company's brand awareness as well as recognition. Why is this important? It's essential as the popularity of social media and advent can help you spread brand awareness beyond geographical borders, which means more potential demand in other markets.
More Liberal Tax Policies
Namely, you can achieve huge corporate tax savings when you funnel earnings through overseas countries that have more liberal tax policies for companies in comparison to the country you currently live in.
For instance, corporate taxes in Bermuda are at zero percent for the time being which can be a very appealing option when you are forced to pay higher rates in your home country. Then it's easy to conclude that it's a much better option to start doing business in another country with a drastically lower tax rate.
Speaking of tax rates, the United States currently has a twenty-one percent corporate tax rate, yet it was previously somewhere around thirty-five percent.
More Pleasant Business Environment
Although a lot of countries are business-friendly, keep in mind that there are those who are seriously anti-business. That's precisely one of the reasons why a lot of firms want to move to other countries where they will not be forced to deal with the same awful bureaucracy.
Better rules can enable you to run your business smoothly without constantly worrying about the paperwork that you must face when you're running a business at home. Once you get a second citizenship, you can continue running your business.
Much More Convenient Laws And Regulations
There are lots of countries in the world that would do literally anything to be among the leaders when it comes to doing business. According to Business Insider, Singapore and New Zealand are some of the best countries in terms of doing business.
Out there it seems like everything is a lot easier in comparison to other places in the world. When you are looking to blast off your business overseas, you should take a few things into consideration, like:
Ease of obtaining permits
Ways of taking credit
Taxation rates
Laws and regulations
Countries that are generally favorable in these areas make the entire process smoother for anyone who decides to establish a company in their country. Moreover, they have low levels of bureaucracy and embolden innovation to help their economy thrive in the foreign market.
Economy Of Scale
By taking your business to the next level, you'll be capable of producing more units more effectively. Generally speaking, the more units you put out, the lower the expense per unit is going to be.
Even though this lets you enhance your profit margins, you will still have to sell to more consumers and clients if you want to notice any drastic changes and differences. Expansion into other places offers you a much bigger opportunity from a standpoint of volume and also enables you to reach a much bigger audience.
By doing this, you are opening up your growth potential when you are entering markets of other countries. Besides gaining a much better understanding of cultures, traditions, and habits, living in a different place is going to boost your exposure and is going to make your company a lot more trustworthy, which of course means more money and a healthier bottom line.
Company Rejuvenation
This type of venture generally can revive and rejuvenate any firm. Companies that have been doing their business in saturated markets or have been dealing with a shrinking market share for a while can find brand-new outlets for their services and products in a different country. Additionally, when in your home country particular resources are in short supply, you may find what you're looking for overseas.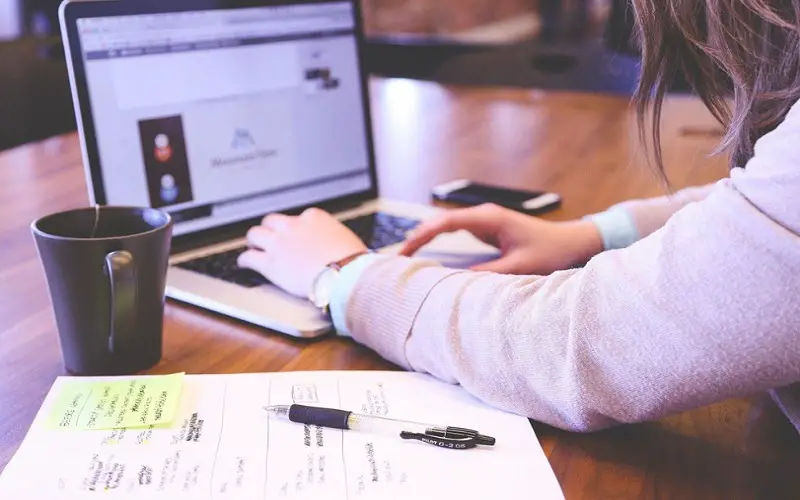 It's easy to see that there are numerous benefits to establishing a business in another country, however, this whole process does come with certain challenges. Therefore, we advise you to go through this article once again before you decide to take any further steps.