WHO reports that the number of people in the world above 60 years will reach 2.1 billion by 2050. To put this into context, in 2020 there were 1 billion people above the age of 60. The aging population will more than double in less than 30 years.
As the population ages, more and more people begin to look into assisted living options for themselves or their loved ones. As the demand for assisted living grows, so does the industry itself.
If you're involved in the assisted living industry, you'll also be aware of how the pandemic brought many changes to this industry. One of the most significant changes was the way in which residents and staff were required to interact with one another.
As we move into a post-pandemic world, there are some changes that are taking shape and changing the way we think about assisted living. It's important to stay up-to-date on the latest trends so that you can provide your residents with the best possible care.
This article discusses the top seven trends in the assisted living industry that you need to know about:
1. An increase in private pay options
In recent years, there has been a shift away from traditional long-term care insurance and towards private pay options like home equity lines of credit and pension payouts. Most families look to cover assisted living expenses for themselves or their loved ones through private assets and funds.
Private-pay options are becoming increasingly popular in the assisted living industry. This trend is driven by the fact that seniors are increasingly choosing to age in a home-like place, rather than move into a nursing home or long-term care facility. Private-pay options give seniors the flexibility to choose the level of care they need when they need it.
2. An increase in technology-enabled care
Technology is playing an increasingly important role in the assisted living industry. Facilities are using tech solutions to improve communication between staff and residents, better manage medications, and provide residents with access to entertainment and educational content.
In addition, many facilities are now using virtual reality (VR) to provide immersive experiences for their residents, such as simulated trips to far-flung locations or opportunities to relive fond memories from the past.
As seniors become more comfortable with technology, they are beginning to expect that their assisted living provider will offer services that are powered by technology.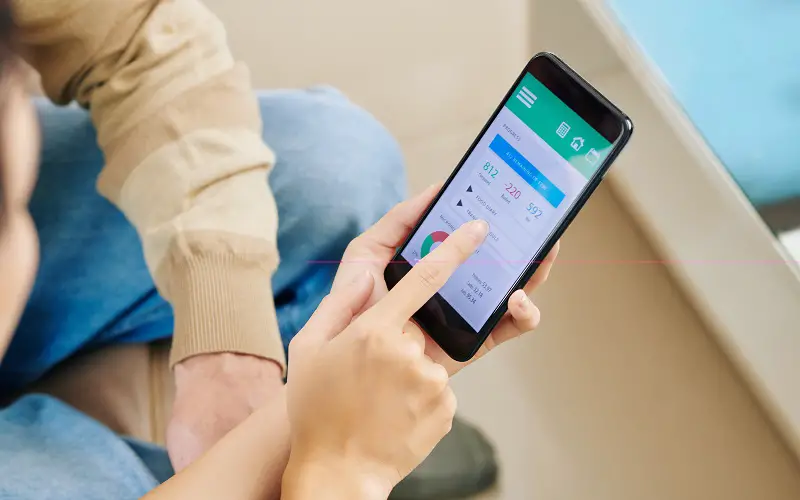 These services can include online portals for scheduling appointments and ordering prescriptions, mobile apps for tracking medications and vital signs, and even virtual reality experiences that help residents stay connected with their loved ones.
For companies, an assisted living scheduling software makes it easy to minimize worker costs by rotating work schedules. Workers can clock-in their working hours and leaves so you, as a stakeholder in the assisted living industry, can better manage the needs of residents at all times. 
From online portals that family members can use to stay up-to-date on their loved ones' care to wearable devices that track vital signs, there are a number of ways that technology is being used to improve the quality of care in assisted living facilities.
3. A focus on wellness and healthy aging
There is an increasing focus on more holistic care within the assisted living industry. This trend is being driven by both residents and their families who are looking for ways to help their loved ones age gracefully and maintain their independence for as long as possible.
Facilities are beginning to offer more amenities and services focused on wellness, such as fitness centers, healthy meals, and mind-body-spirit programming.
Preventative care measures such as health screenings and immunizations are becoming more commonplace in assisted living facilities as they look to keep residents healthy and reduce the overall cost of care.
There is a focus on wellness and healthy aging which means focusing on not just the physical needs of residents, but also their mental and emotional needs. This shift is driven by the fact that seniors are living longer and healthier lives than ever before.
4. A shift towards more family-oriented care
In the past, assisted living was largely seen as a place for seniors to go to receive basic care and services. According to The Pew Research Center, 60 percent of individuals above 65 have some family member. As most baby boomers enter retirement age, they are demanding more than just basic care. They want an engaging and enriching lifestyle that meets their needs and wants.
To meet this demand, many assisted living providers are now offering more family-oriented care. This type of care is focused on providing an environment that is supportive and welcoming to families. It includes features such as private bedrooms and bathrooms, common areas for socializing, and 24/7 on-site staff who are available to assist residents and their families.
What this means is that facilities are being designed with the needs of all residents in mind, regardless of their age or ability level. This includes features such as wider doorways and hallways, lever handles instead of doorknobs, and grab bars in showers and bathrooms. Now, a higher level of convenience is expected.  
5. A growing emphasis on memory care
Memory care facilities are designed specifically for individuals with Alzheimer's disease or other forms of dementia. The aim is to provide a safe, supportive environment where residents can receive individualized care and attention.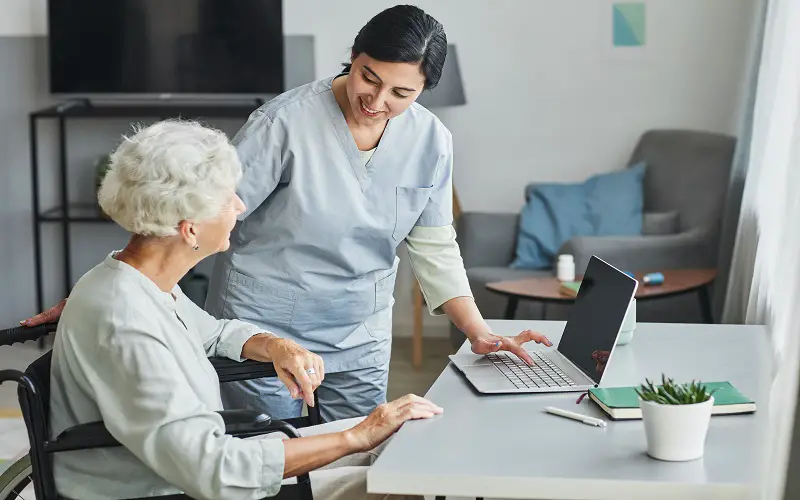 These facilities typically offer a variety of features and amenities designed to promote cognitive health, including special programs focused on brain fitness, arts & crafts, music therapy, and more.
6. More personalized care plans
To meet specific needs and preferences of individuals, customized care plans are needed. To meet this demand, many providers are now offering personalized care plans that are tailored to each resident's needs.
These plans typically include a combination of personal care services, health services, social activities, and educational programs. They aim to provide each resident with the level of care and support they need to live a happy, healthy, and fulfilling life.
The focus is on meeting social and emotional needs of people in assisted living communities. This trend is driven by the fact that baby boomers are more engaged and active than previous generations of seniors. They want to live in communities where they can socialize and enjoy their retirement years.
7. An increasing focus on sustainability:
In the past, assisted living industry had conventional buildings. A study by Harvard's Center for Health and the Global Environment concluded that the cognitive performance of employees were 101 percent greater in green buildings. The trend of conventional buildings is now shifting.
Nowadays, more and more assisted living facilities are beginning to focus on sustainability initiatives like recycling programs, energy-efficient lighting, better ventilation and solar power systems.
This trend is being driven by both environmental concerns and economic factors; sustainable practices can help reduce operating costs. By operating in a more sustainable way, assisted living facilities can save money on utility bills and avoid generating landfill waste.
Sustainability and corporate social responsibility is now an expectation. Many families are now looking for sustainable options when choosing an assisted living facility for their loved ones. new Having a positive impact on the environment is the new trend.
Wrapping Up
This article was just an overview of the trends that you need to follow. If you're involved in the industry, it's important to get into the details, so that you can provide your residents with the best possible care. Dig into the specific trends. Study more on topics, such as using technology in the health sector. Make it possible for aging people to live a comfortable life. 
As more people enter the retirement age, the demand for senior housing facilities is skyrocketing. To meet this demand, assisted living providers have to come up with innovative, new ways to provide care and services to residents.
The bottom line is that it will get difficult to rapidly meet the needs of an aging population.
So, the assisted living industry has to keep up.