The metaverse has impacted several industries, including fashion and clothing. We've seen several fashion brands invest in virtual advertisements and exhibitions in the recent past. Therefore, this article will explore some of these, furnishing you all the necessary details about this promising creation and its impacts in the fashion industry as manifested by select brands. The following are some fashion houses whose undertakings in the metaverse have been felt.
1. Gucci
Gucci is a world-renowned fashion house dealing with high-end accessories and clothing. Guccio Cucci founded it in 1921 with its first branch in Tuscany. It is currently headquartered in Florence. Popularly known as House of Gucci, this brand has several product lines worn by celebrities and the filthy rich.
It recently launched The Gucci Vault Discord, which is expected to drive and foster open conversations about the metaverse's future. It is believed that this will be the brand's official server that will host its creative space and allow the smooth coexistence of the past, present, and future. The vault will also allow Gucgi creatives to explore new digital spaces and help filter some of the House's vintage products and top designers.
Gucci also joined Superplastic, known for its rare vinyl toys and collectibles. Together, they launched SuperGucci- exquisite and unique CryptoJanky NFTs and ceramic creations. These NFTs heavily draw from the brand's unique patterns, symbols, and icons. We expect the first collection to land in early February.
In 2021, Gucci teamed with Roblox, one of the most renowned gaming platforms, to exhibit Gucci handbags, hats, and sunglasses in avatars. Termed the Gucci Garden space, it ran for two weeks, allowing enthusiasts and gamers to buy collectibles and several rare Gucci accessories. This showed the world how big the metaverse is and its influence in different industries.
Even though Gucci has had a good start, it is still set to benefit from the metaverse since the demand for luxury goods, notably clothing,  keeps rising. This virtual world also greatly relies on cryptocurrency, a payment and earning option that is becoming more popular. The higher the number of users, the greater the luxury brands' sales volume.
2. Louis Vuitton
It is practically impossible not to mention Louis Vuitton when naming the top luxury brands in the world. Known fully as Louis Vuitton Malletier, this fashion house and brand was founded way before Gucci and has managed to beat all odds to maintain an impressive performance and rank. It keeps reinventing itself, serving fantastic products to its customer base and adapting to its needs. Any fashion head can identify a Louis Vuitton handbag without looking at the logo.
Like Gucci, Louis Vuitton is also heavily interested in the metaverse and has embraced it heavily. The most iconic event contributing to our topic was this brand's founder's 200th birth anniversary, where it launched a mobile game known as Louis the Game. You must be wondering where the metaverse comes in.
Well, Louis, the Game is not your typical mobile game. It has 30 NFTs and documents the journey of Vivienne, the person behind Louis Vuitton. Note that these tokens are not open for public acquisition but are instead used as part of the game's collection. It was founded alongside Beeple, one of the greatest and most respected artists in the NFT world. It has an art collage of roughly $69.3 million, showing just how much fashion industries ate invested in the metaverse.
You can easily download Louis the Game from the Apple Store or Google Play. Players can quickly obtain and stock the tokens in a digital wallet and use them at the end of the year. Most people actually believe that Louis Vuitton, popularly known as LV, is one of the few brands set to revolutionize the metaverse by reinventing its marketing strategies. We can only wait and see how this will turn out.
3. Balenciaga
You definitely know Balenciaga or must have read about it somewhere. If not, you may have caught a glimpse of Kanye West's giant crocs that he wore everywhere in the fall of 2021. Well, they are from Balenciaga. Like the brands mentioned above, this iconic French fashion house has made a name for itself in the past years, attracting celebrities and fashion lovers worldwide. Founded in 1917 by Cristobal Balenciaga, this brand has had a successful run, even receiving recognition from its rival such as Christian Dior, which christened it 'the master of us all.
Therefore, it didn't come as a shocker when Balenciaga decided to venture into the virtual world of the metaverse, which continues to intrigue everybody. It was the first fashion house to partner with Fortnite, a famous online game attracting more players due to its VR concerts. Given the fresh ideas that this company seems to have thanks to its creative director, Balenciaga proposed four unique items from its vast collection to be sold as avatars' skins and accessories. It created a digital avatar, popularly known as Doggo, wholly dressed in a Balenciaga outfit.
You will also see Banshee in a tight striped suit,  Ramirez with a unique top and tattered jeans, and lastly, Knight in armored boots, shirts, and hoodies. Users can also submit avatar photos, which are often included in billboards in the Game's town square. Alternatively, they can visit any Balenciaga store for a custom dance inside the Game. It doesn't end there as interested Balenciaga lovers can pop up at the Balenciaga store anytime for the Fortnite x Fortnite Collection.
4. Nike
We cannot fail to mention Nike, known for its signature tick logo and motto, 'Just Do It'. It is one of the biggest corporations with a grasp in design, manufacturing, development, marketing, and worldwide sale of different clothing and fashion items. Headquartered in Oregon, US, Nike offers footwear, apparel, accessories, and different equipment.
If you are a sneakerhead interested in the metaverse, Nike has something for you. It recently launched several exquisite pieces, which are on sale but cannot be worn in real life. Why? They are part of the virtual tokens released when Nike acquired RTKFT, a sneaker brand.
RTKFT was established in 2020 and has already posted an impressive performance, teaming up with crypto artist Fewocious in 2021 to sell 600 pairs of shoes as NFTs, amassing a total of 3.1 million dollars in less than seven minutes. The company has gained lots of traction and popularity since it joined Nike, which was expected.
Most of these virtual sneakers resemble renowned Nike products such as the Air Jordan 1 and the Nike Air Force 1. Remember, Nike has decided to undergo a digital transformation, which is accelerated by such acquisitions. It intends to continue investing in RTKFT to come up with more unique products and penetrate the market even further. Therefore, Nike joins the list of several brands already exploring the metaverse.
5. Burberry
Burberry is an iconic British Fashion Brand that was founded in 1970. It is very distinctive, owing to its trademark check pattern that makes it easy to recognize. Most people who wear Burberry items are seen as classy and fabulous, which may explain its popularity. This luxury brand joins the likes of Louis Vuitton, Nike, and Gucci in exploring the metaverse, or as referred to by most big tech founders, the future of the internet.
How did this brand enter the metaverse? Well, as you may have observed from most of the luxury houses we have reviewed, the metaverse entry mechanism for most of these brands is through online games. Burberry collaborated with Mythical Games for its first non-fungible token christened Blankos Block Party. It, therefore, created a virtual world of vinyl toys, popularly known as Blanks for any game collector who appreciates the metaverse.
The NFTs were launched in a multiplayer game that allows enthusiasts to buy and trade token toys. It also has a number of modes and levels that invite users to try several quests and challenges. This luxury brand also launched a rare NFT known as Shar B, which resembles a shark with the TB summer logo. The Game made it to the list of the best MMO games to try out in 2021.
It seems that this is just the first step for Burberry, which has managed to grow over time to enjoy a significant share of the market. We definitely expect more in the coming years.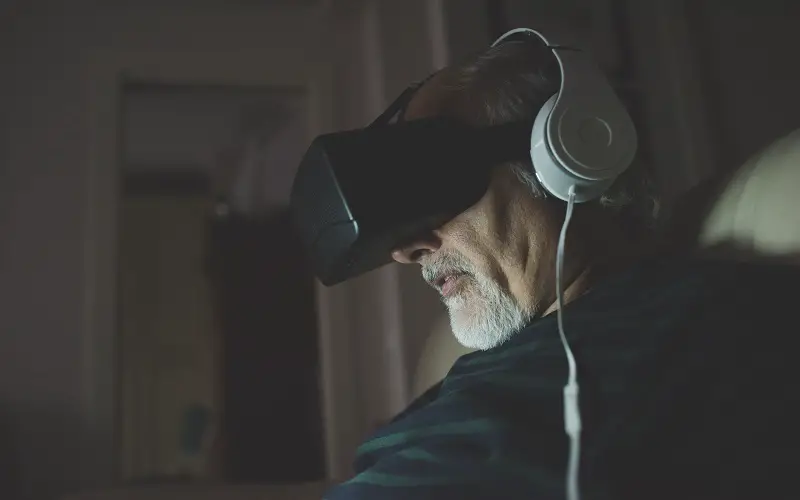 6. Givenchy
You must have heard of musicians praising Givenchy, especially for hip-hop fans. This is a top luxury fashion house known for its exquisite fashion pieces and perfumes. It was founded in 1952 by renowned designer Hubert de Givenchy as a subsidiary of LMVH. Note that the latter is the parent company for top fashion brands such as Louis Vuitton and Dior.
Well, Givenchy has not been left behind in the race for metaverse representation by fashion houses and brands. It recently partnered with Chito, a renowned graphic artist, and launched a series of 15 non-fungible tokens that the fashion house auctioned on Polygon. This seven-day simulated auction saw the company make its first earning from this virtual world. It was a classic entry into the virtual world. 
The sale was iconic as several luxury companies, including LVMH, under the name Aura Blockchain Consortium, were consulted to develop smart contracts. These organizations use blockchain technology to power most of their processes. The sale proceedings were destined to end up in The Ocean Cleanup, Givenchy's charity partner that aims to eliminate plastic pollution through tech.
Givenchy, therefore, joins the small lits of luxury brands that have managed to launch their non-fungible tokens. We expect other brands in the same capacity to follow suit and enter the metaverse by creating their non-fungible tokens or investing in gaming ventures powered by blockchain technology. Like Balenciaga and Louis Vuitton, Givenchy has shown that Fashion houses can benefit from the metaverse.
7. JW Anderson
British Fashion houses have taken a keen interest in the metaverse. JW Anderson joins Burberry as some of the few British luxury brands that have tried and benefitted from this virtual world. This relatively new fashion brand, founded by Jonathan Anderson in 2008, has proved to be adaptable. It started as a menswear brand before going all-inclusive in 2010.
JW announced its first NFT in December 2021, making it clear that it would be a Colourblock Patchwork Cardigan, an exquisite piece from its collection popularized by Harry Styles. The cardigan was destined to be a one of its kind NFT scheduled to be auctioned in Xydrobre, a relatively new platform. For perspective, it became a topic of discussion in February 2020 when Styles showed up at NBC's Today Show. It didn't come as a shocker when several fashion enthusiasts pushed for the piece to become part of fashion history, which saw the authentic cardigan end up at the British Art Museum.
The fashion house instructed the development team to be thorough when crafting the NFT, a process that took over 300 hours. Every piece was made in 3D before incorporating the six knit patterns on the original cardigan, which is currently sitting pretty at the art museum. To show you just how valuable this item was, it had an initial reserve price of 10000 dollars to 13300 dollars. JW Anderson also created a name from the auction, with proceeds going towards their LGBTQ+ charity.
8. Tommy Hilfiger
Tommy Hilfiger is a luxury American brand founded by Thomas Jacob Hilfiger, an American fashion designer. It deals in premium clothing and also manufactures footwear, accessories, perfumes, apparel, and home furnishings. It currently has over 2000 physical stores in more than 100 locations worldwide. Tommy Hilfiger has managed to create a name for itself and, just like most companies of its caliber, remains open to new technologies and advancements.
It first ventured into the metaverse by partnering with the Animal Crossing New Horizons, a 2020 social simulation game published by Nintendo. Later, the brand partnered with the renowned gaming platform Roblox to introduce its virtual clothing collection for users' avatars, a strategy pursued by renowned brands such as Louis Vuitton and Balenciaga. These are available in 3D and 2D, showing the company's commitment to allowing people to experience immersive digital experiences. The collection has 30 virtual fashion items that users can quickly obtain.
9. Dolce and Gabbana
Dolce and Gabbana, popularly known for its logo D & G, is a famous high-end Italian fashion house with a range of offerings. It was founded in 1985 by designers Stefano Gabbana and Domenico Dolce. In less than four decades, the company has managed to serve several celebrities and fashion enthusiasts in different parts of the world with exquisite fashion pieces.
Dolce and Gabbana have not been left behind in the quest to benefit from the metaverse by different fashion houses. The fashion house made their biggest crypto play through their FW2021 collection, Collezione Genesis, which was announced in their runway show in Venice on 28/08/2021. The collection was made for Polygon, which combines some of the best Ethereum and sovereign blockchains. Dolce and Gabbana collaborated with UNXD, a Conde Nast affiliate that has shown great interest in the NFT and Web 3 space.
The collection is unique, given that it is attributed to the City of Venice, an important location for the fashion house. Note that this was not the platform's first attempt at the metaverse since, in June the same year, it released an NFT sneaker collection in collaboration with P.J Tucker. It sold the NFTs in the collection through Ethereum on the Matic, or Polygon platform.
10. Dior
 Any fragrance and luxury fashion enthusiast must have heard of Christian Dior, known for some of the most expensive fashion products and accessories. Fully known as Christian Dior SE, this fashion house is part of LVMH, the most prominent luxury group on the continent. It holds over 40% shares with incredible voting rights.
As expected, Christina Dior followed the footsteps of LMVH members such as Louis Vuitton and ventured into the digital fashion industry. Partnering with Ready Player Me, a metaverse avatar platform, it sought to give its consumers an interactive branded experience by creating digital avatars and allowing them to purchase an exclusive Dior fragrance.
Dior has also taken advantage of several digital trends, showing its commitment to the metaverse. It once collaborated with Meitu, a renowned Photoshop application for pictures and selfies, with an AI makeup feature that matches makeup based on user characteristics and offers lessons. We should expect more soon given Dior's reception to innovation.
Conclusion
Luxury fashion brands are joining the metaverse, a platform that has helped them increase their sales and gain more popularity. This virtual world prevents cases of overstocking occasioned by over inventory. It also offers big margins and allows brands to bring back old designs, popularly known as vintage, and benefit from them. This venture has proven successful, and going by the recent trend; we should expect more players in the fashion industry investing in the metaverse.