Shipments are essential to every business, big or small. They transport products, supplies, and raw materials from one place to another, but they should not be taken lightly. A shipment can quickly become lost during transportation or, worse, stolen by other parties. You need to ensure that your shipment will not be missing or stolen. Here are some tips to ensure your shipment is not late or stolen.
Use the Right Shipping Service
In the modern world of online shopping, there are many different shipping services available, each with its own set of pros and cons. The correct shipping service can significantly affect how fast your shipment gets to its destination and how safe it is while it's in transit. Consider using a freight delivery company that specializes in shipments of high-value or luxury items. They will have the proper security measures to ensure your shipment arrives safely. They will have tracking technology to keep you updated on its progress. The trick is to look for a shipping service registered with the Better Business Bureau and other trusted online rating sites. This will help to ensure that you are dealing with a reputable company and will give you peace of mind knowing that your shipment is in good hands.
Find Asset Tracking and Monitoring Solutions
Knowing where your shipment is at all times is key to determining whether or not it was stolen. This is why finding a shipping service that offers reliable asset tracking and monitoring solutions can be invaluable for ensuring the safety of your shipment. According to the team at SkyBitz, asset tracking and monitoring solutions typically include software that tracks the location of your shipment in real-time, as well as sensors that monitor things like temperature and humidity to detect any irregularities. With these solutions, you can keep an eye on your shipment to ensure nothing is amiss. If you notice anything unusual, such as a sudden change in location or temperature, this could signify theft or tampering. 
Create Detailed Documentation
The moment to put everything on paper is before your shipment leaves the warehouse. Ensure you have detailed documentation about every item in your shipment, including its weight, value, and dimensions. This information will be invaluable if anything happens to your shipment in transit. You'll be able to provide the correct documentation to help authorities track down your items or to ensure that you receive the proper compensation. By creating detailed documentation for your shipment, you're protecting yourself from the risk of lost or stolen shipments. A modern way of doing this is to create a digital inventory of all the items in your shipment. This can be done using a mobile app that lets you take photos, record vital information about each item, and then sync this data to the cloud for safekeeping.
Get Insurance Coverage
No one wishes their shipment to be lost or stolen, but unfortunately, it does happen. That's why investing in insurance coverage for your shipment is a good idea; this will help protect against the financial losses that come with missing shipments. Most logistics companies offer additional insurance coverage for an added fee, so be sure to talk with your shipping company about the different options and what suits your needs. Insurance coverage is a quick and easy way to protect against the risk of lost or stolen shipments, so it's something that you should consider for your next shipment. When looking for an insurance service provider, opt for one that is reputable and well-known in the shipping industry. This will help you get the quality coverage you need to protect your shipment.
Use Secure Packaging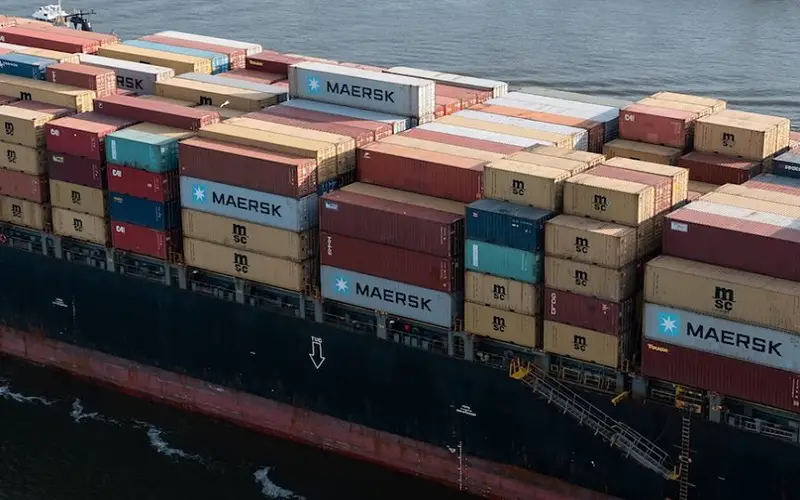 Use secure packaging to ensure your shipment arrives safely and doesn't get stolen. This means ensuring that each item is securely wrapped and placed inside a sturdy box or container, with no loose items that can easily be removed or tampered with. You can also consider using anti-theft packaging to keep your shipment safe. This may include using materials such as plastic straps, foam padding, or bubble wrap to help prevent tampering or theft. If unsure where to start securing your shipment, talk to your shipping company or logistics provider for recommendations and advice on the correct packaging methods. With suitable, secure packaging, you can rest assured that your shipment will make it safely to its destination and won't be stolen in transit.
The risk of lost or stolen shipments is always present in today's world. But by taking the proper steps to protect your shipment, you can minimize this risk and ensure that your shipment arrives safely at its destination. Some necessary steps include creating detailed documentation for your shipment, getting insurance coverage, and using secure packaging.