There is no denying that editing an image is a tedious process. Even worse, what if we have hundreds of images to deal with? Would you be willing to spend hours or even days editing them?  In this article, you will learn how to save time by using photo editing software that can do bulk editing.
There are different reasons why we need to modify a photo. Most of the time, we fix their flaws or enhance their structure and quality. Despite the fact that some basic editing, such as cropping and rotating, is available by default on our devices, editing more than 20 images is a completely different story. Therefore, it's essential to use editing tools that can work on multiple photos simultaneously. Here are a few bulk editors for Windows PC to have. Check them out!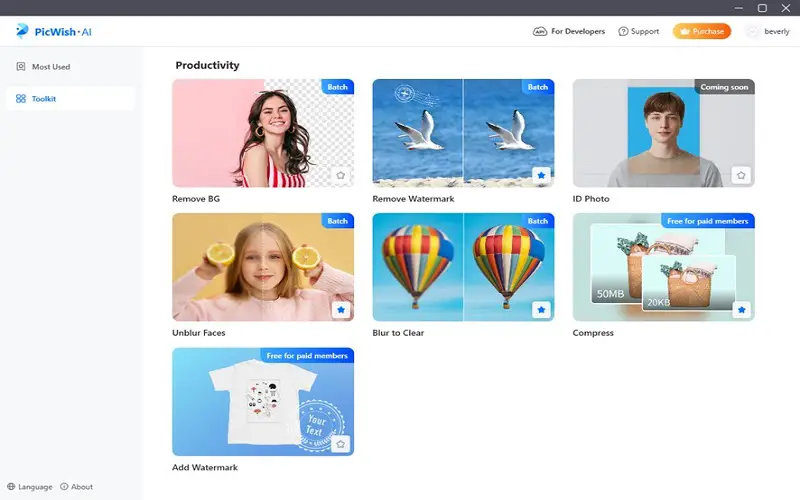 PicWish is one of the best tools for bulk editing. The free trial of this software lets you process 30 images at once while its Pro version can process 100 images simultaneously. Interestingly, this app uses artificial intelligence which instantly removes background, eliminates unwanted elements such as photobombers, watermarks, timestamp without any complex tools needed.
Moreover, it also works in deblurring unclear photos, enhancing portraits quality and compressing large files into smaller ones. Aside from removing watermarks, you can also add watermarks to your photo with this tool.
Photoscape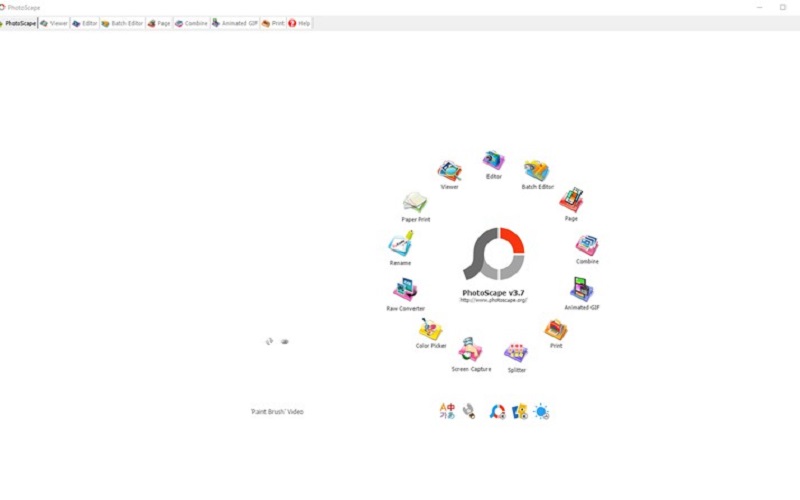 Uploading images in batches is possible with Photoscape photo editing software. With this bulk editor, you can fix and enhance all your photos at once. Among its features are the ability to merge multiple photos, convert RAW to JPG, and clone. Its interface can be divided into three categories: Home, Filter, and Object.
Using its Home tab, you can add frames, resize or crop your image. For control over the colors and brightness of your image, navigate to Filter tab. Additionally, you can apply vignetting, sepia, and grayscale effects to your image. You can even set moods for your photos. Additionally, under the Object Tab, you can also add shapes, another image, and text as well as changing the color, opaqueness, size, and font of the text you added, again you can do these task in batch.
Fotosizer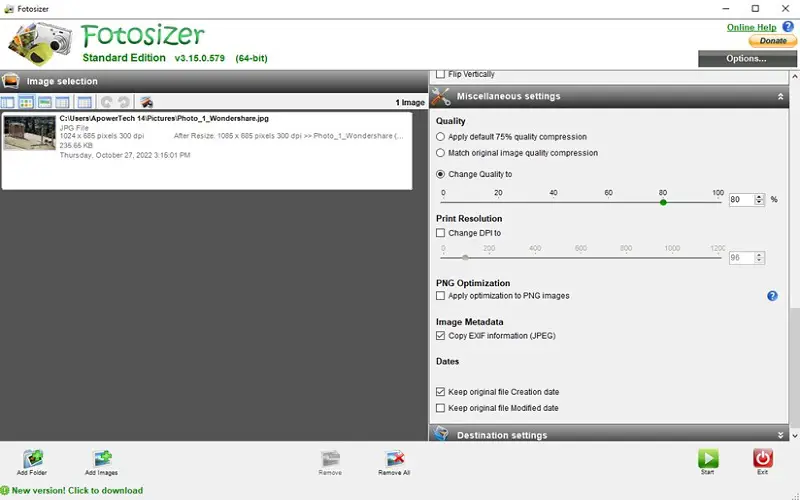 With a straightforward interface, Fotosizer is a good batch editor for beginners. Known to be one of the best resize, this app also allows you to add effects to multiple images by uploading images. For more convenience, you can also import the folder containing all your photos in this tool. The app also supports basic editing functions such as rotating, flipping, and cropping.
Moreover, if you want to improve the quality of your photos once you print them, you can adjust your image's quality and even the DPI settings. And for a quick reset, you can simply click Remove All to discard all the changes made.
ImBatch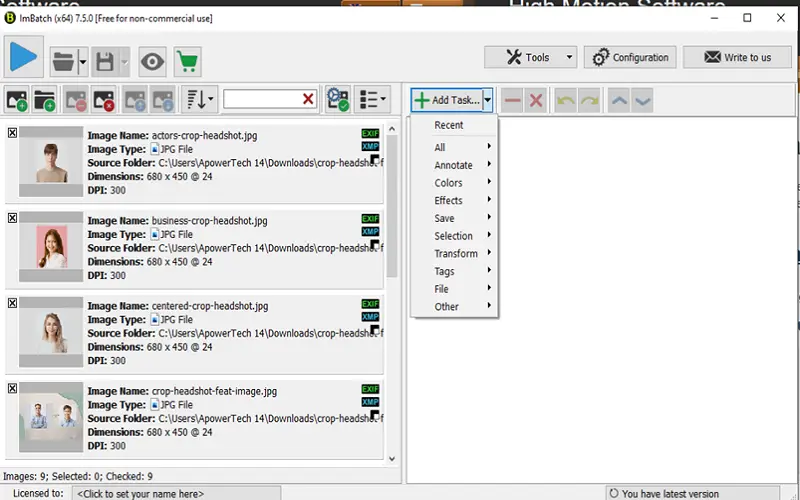 This batch image editor may look overwhelming at first glance due to its feature-rich interface but this app allows you to experience editing with less hassle. It lets you apply alteration to bulk images and gives you the result in no time. It has an annotation tool that lets you add a logo or text over your photo. You can also quickly adjust your images' colors, sharpness, brightness, contrast, and white balance for more enhancements.
And for its advanced features, this bulk editor allows you to add Fish Eye effect, Gaussian Blur, Gradient, Inner Shadow, Mosaic effect, Motion Blur, Shadow Strokes. Interestingly, you also have many saving options in using this tool. Other than JPG, JPEG, and PNG, you can also save it as a GIF or PDF.
Polarr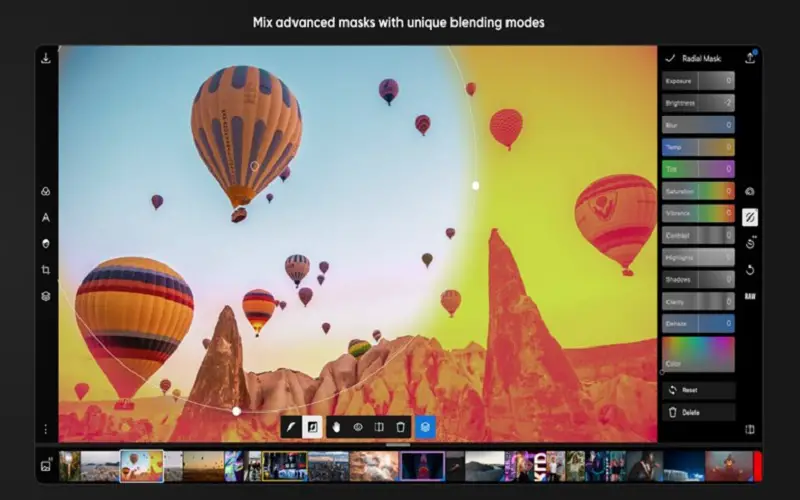 Polarr is an intuitive tool that gives you more advantages when it comes to bulk photo editing as it is full-packed with different photo editing tool sets. In fact, this can be compared with Adobe's Photoshop; it's just that Polarr is more user-friendly than it.
Its adjustment tools include smart enhancement, rotation, colors, vignette, and hues which you can easily control using sliders. It also lets you add grains and filters (with its 14 basic filters) to add texture to your photo. Moreover, it can also fix flaws on portraits such as skin discoloration, spot removal, as well as removing red eyes.
Conclusion
Now that you've learned about these bulk editors, you can now allot more time for other things instead of spending hours in editing your photos. Just explore these tools and pick the one that satisfies your editing needs.