In the hospitality industry, technology has become vital for providing an enhanced guest experience. Providing guests with a high-quality stay and seamless service is paramount in delivering top-notch customer satisfaction. With hotel owners striving to differentiate their establishments from competitors, many are turning to innovative hotel technology solutions that can help them meet and exceed guest expectations while improving operational efficiency. Here are some of the latest technologies hotels use to improve the guest experience.
1. Integrated POS Systems
Integrating point-of-sale systems can offer a more streamlined and efficient process when making payments for services or amenities. Utilizing an Integrated POS system for restaurants can reduce wait times for guests and help staff manage tables, orders, and payments more quickly. This can help hotels increase their revenue while giving guests an easier way to access the items they need during their stay.
Also, integrated POS systems allow hotels to manage inventory better and track customer preferences. This makes it easy for staff to quickly identify items that require restocking or items that guests have requested, ensuring a more personalized experience for everyone.
2. Automated Check-In and Check-Out
Hotels can now offer guests a more convenient check-in and check-out process with automated kiosks in their lobbies. Guests must scan a valid ID or loyalty card, select the required services, and enter their payment information. Automated kiosks can also provide guests with personalized recommendations for things to do in the area and upsell amenities and other services from the hotel.
By removing the need for manual processing, automated systems allow guests to quickly and easily access their rooms without waiting in line or dealing with paperwork. This can significantly reduce reception wait times while providing a more efficient and streamlined process.
3. Mobile Apps
Mobile app technology is constantly advancing to meet the needs of both guests and hotel staff. Hotels can now offer features that allow users to customize their stay according to their preferences or interact directly with staff members through messaging systems or virtual concierge services. Mobile applications also allow hotels to respond quickly to guest requests or issues without having them wait in line at reception desks.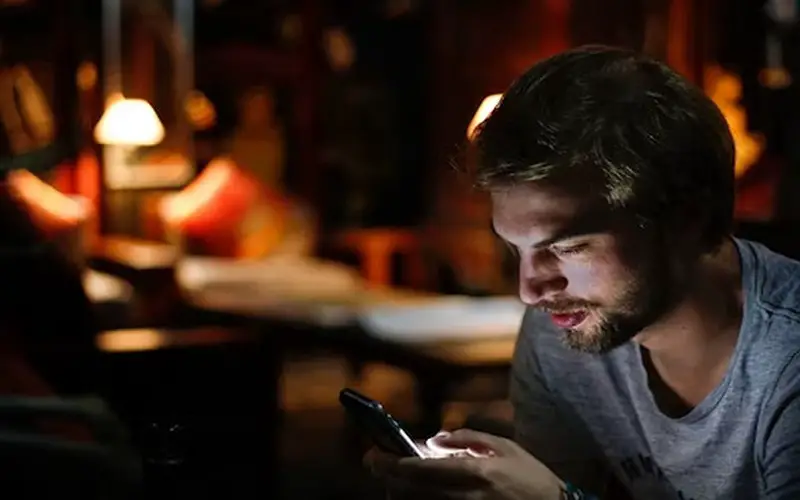 In addition, some advanced mobile applications contain artificial intelligence capabilities which can learn user behavior over time and offer personalized recommendations based on past experiences or interests. This helps create a more engaging experience for each guest while helping staff better understand customer needs to deliver top-notch service levels consistently throughout all areas of the hotel's operations.
4. Guest Room Controls
Today's hotels offer increasingly sophisticated solutions for in-room climate and lighting control, as well as audio/visual equipment such as TVs and sound systems. By utilizing automated or voice-controlled technology, guests can easily adjust settings within the room according to their preferences with minimal effort. This allows them to customize their experience and saves time since they don't have to look for light switches or manually adjust thermostats each time they enter a new room.
Many hotels now offer mobile apps that allow users to remotely access these controls even when they're away from the property – giving them greater autonomy during their stay while helping staff better understand customer needs to deliver top-notch service levels consistently throughout all areas of the hotel's operations.
5. Mobile Keyless Entry
Digital keyless entry systems offer a much more convenient and secure way for guests to access their rooms. Guests can securely store their digital room keys on their mobile devices, bypassing traditional check-in lines and quickly going straight to their rooms without having to worry about forgetting or misplacing physical keys.
This technology makes the check-in process easier for guests and helps hotel staff keep track of who is accessing which rooms at any given moment. This can help ensure that no unauthorized personnel enter guest areas and provide an extra layer of security for everyone on the property.
6. Virtual Reality Tours
Virtual reality (VR) technology is becoming increasingly popular in various industries – and the hotel industry is no exception. VR tours allow potential guests to explore a property before they even book a room, giving them an immersive look at the hotel's amenities and features.
This allows guests to feel more confident in their decision-making process and can help increase bookings for a property. It also allows hotels to showcase their offerings in a way that traditional photographs or videos often cannot – giving potential guests an even better look at what they can expect during a stay.
Hotels are increasingly incorporating innovative technology solutions into their operations to provide better experiences for their guests. From automated or voice-controlled settings within the room to integrated POS systems and mobile keyless entry, these technologies are helping hotels create a more personalized and secure experience for everyone on the property. With continued advancements in this area, we will see even more innovative technologies being implemented in hotels in the years to come.