Recruiters and HR departments are bombarded with hundreds of resumes daily.
And it's virtually impossible to scour through every resume manually to find the right candidate. Plus hiring candidates involves so many processes and procedures, many of which can be easily automated and save time. For example, automate the onboarding process for a smoother and streamlined candidate experience, or collaborative hiring to find the right cultural fit.  That's when an applicant tracking system comes to your rescue.
So, why would a business need an ATS? To simplify the recruitment process, and of course — make it as effective and efficient as possible.
Did you know 99% of Fortune 500 companies use applicant tracking systems to sort resumes?
In this article, we dig into 25 ways an applicant tracking system or ATS can have a positive impact on your hiring process and eventually business:
1.  Encourages collaborative hiring
Collaborative hiring is a recruitment method in which both HR teams as well as teams from other relevant departments actively engage in the hiring process. ATS enables collaborative hiring in a gazillion ways. Here's enlisting a few;
Enhances employee retention by making use of the entire team's talents and skills to find the right candidate.
Improves the candidate's experience. This is because team-based hiring ensures that the onus of interviewing, assessing, and evaluating the candidate is equally shared beforehand.
Eases the process of hiring a cultural fit. Since each company has its own defined culture, collaborative hiring can help identify the right talent quickly.
2.  Goodbye high bounce rates with Recruitee ATS
Imagine, a recruiter spends hours and hours perfecting a job advertisement, and finally posts it. But eventually, they realize that candidates are bouncing off the ad; no one actually applied. Frustrating, right?
Such a situation messes up the entire hiring process and leads to a waste of time and resources.
Using an applicant tracking system not only helps you understand how to effectively create and post a job ad but also how to get good results. Recruitee ATS, for example, lets you seamlessly build a careers page or website and helps you track hiring data — all of this without the intervention of a marketer or a developer.
3.  Saves time for work that actually adds value
Conventional applicant hiring is a tedious process. 42% of resumes don't even meet the skills and requirements for the job.
Imagine sifting through those resumes only to come at a dead-end. An ATS helps automate tasks like listing on job boards, eliminating applications that don't meet the bare minimum requirements and saves up hours and hours for the HR department to focus on tasks that add value.
Recommended reading: Start-up hiring guide
4.  Enhanced synopsis of applications
An applicant tracking system keeps all applications in one place.
That way, recruiters and employees from other departments can easily fetch candidate-related data. It is easy to compare candidates, change candidate status, or shortlist candidates. Having an ATS in place eliminates the risk of missing out on submission (like a form laying on a recruiter's desk), and also identifying repeat applications in no time.
Recommended reading: 5 reasons to screen potential employees
5.  Go paperless, go green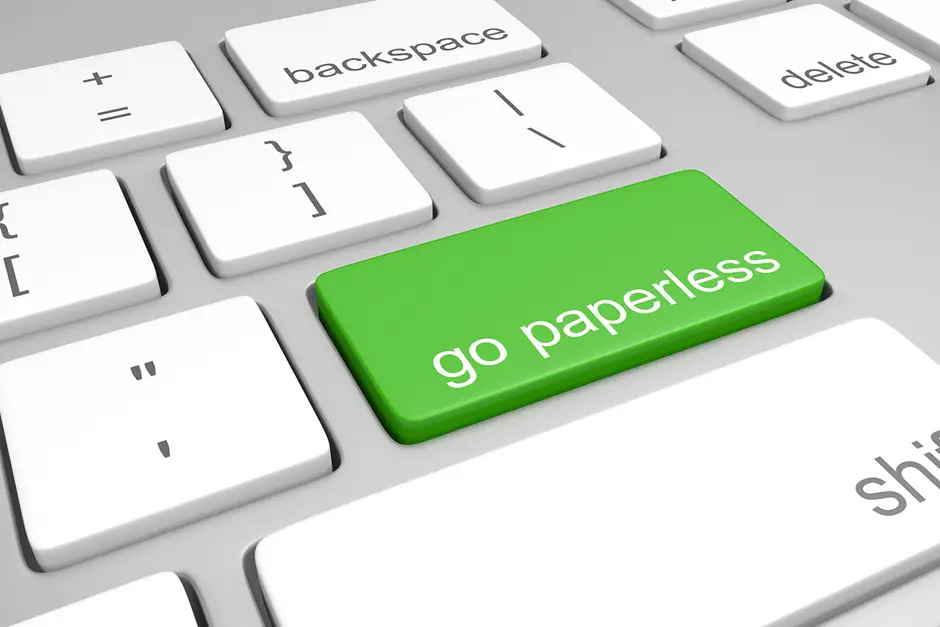 During the hiring process, an HR's or recruiter's desk turns out to be a crazy mess of resumes, contracts, applications, and whatnot. And that can be quite overwhelming.
Good news is that you can instead use an ATS and overcome the overwhelm. It takes care of all data related to the candidates and the job. For example, store resumes, emails, job descriptions,s or even interview notes.
6.  Seamless onboarding
According to research, "businesses that use organized onboarding see a 60% increase in revenue year over year". And on the contrary, 88% of organizations don't onboard properly.
Clearly, businesses are leaving money on the table if their onboarding processes are not streamlined. Right from the offer letter, introducing the candidate to the company systems, to the payroll, an onboarding process is crucial for the candidate. It helps them integrate with the team. An ATS revs up that process by automating it and thus ensures a delightful and organized onboarding experience.
7.  Improved compliance with laws
Data Privacy is a looming concern for candidates today. Especially when it comes to handing over critical information to an untrusted source.
With new GDPR regulations being enforced, it is crucial to manage and safeguard personal data. Making use of an ATS promotes that effectively.
8.  Generate reports in real-time
Applicant Tracking System helps check and calibrate the entire workflow by generating reports in real-time. It accomplishes this by collecting data and monitoring the execution. For example, an ATS can gauge how effective social platforms are for hiring and the performance of each platform. That way companies can identify loopholes and improve thereafter.
9.  Augments employer branding
Branding and customization play a key role during the hiring process. And with an ATS you can create a separate careers page. This ensures that each candidate who lands on your career page feels more engaged and welcomed.  A good careers page is a reflection of its values and makes the candidate feel like a part of the company right from the start. Eventually, this has a positive effect on drop-out and retention rates.
10.  Reap the benefits even when not hiring
Best part about an ATS is that it saves you hours and hours of time even when you are not actively hiring. For example, instead of putting out a new job ad, you can simply refer to the applicant's database, and check if you have a potential candidate. Thus, HR departments can save hours as it not only speeds up but also eases the hiring process, and benefits all parties. In addition to that, an existing talent pool means that turnover can be easily prevented too. When you use an ATS, the likelihood of hiring a good fit is the highest. And in case there is a turnover situation, you don't have to fret a bit because you already have vetted candidates in the database.
11. Excellent candidate experience
According to Career Builder, "4 in 5 candidates (78%) say the overall candidate experience they receive is an indicator of how a company values its people".
It is good to have an efficient process in place when hiring, but candidate experience is really where it matters the most. ATS helps you perfect both. Each and every candidate that goes through your hiring process eventually becomes a future ambassador too. Horrible candidate experiences may find their way into viral tweets or rants on LinkedIn, which can eventually affect your reputation.
Recommend reading: 20 Zoom interview questions and answers
12.  Automate recurring tasks
An ATS lets you automate mundane, recurring, and boring tasks so that you can focus on the exciting parts of the process. For example, scheduling interviews, sending notifications, or getting feedback for candidates.
13.  Post job ads in a jiffy
Manually posting job descriptions on job boards is an extremely time-consuming process, and there is a high chance of making mistakes. With ATS that tedious process is eliminated. Simply with a few clicks, you can post your job ad across major sites like Linkedin, Glassdoor, CareerBuilder, Google Job, or Indeed. Plus, you can rest easy that the branding is consistent across all job boards.
14.  Customized workflow
A recruiting manager's job can get a real tough when they have to manage a truckload of email folders, and spreadsheets to track each and every metric. It really doesn't have to be that difficult. Using an ATS ensures that your workflow is perfectly automated, and customized, and compliments your processes.
15.  Speed up the application process
ATS helps you create an accessible and easy application so that candidates face no issues while applying. For example, broken links or loading issues. With an ATS, you can attract as many candidates as you want.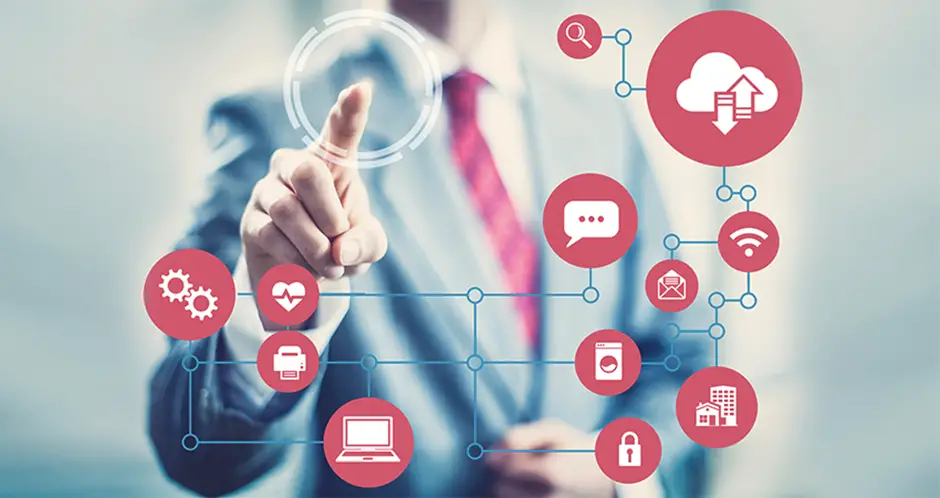 Wrapping up
Companies depending on their size receive tens, hundreds, or thousands of applications and resumes on a weekly basis. Truth be told, everyone wants to hire the right fit. But unfortunately, with so many steps that can rob of time and effort, your hiring process may slow down and turn out mediocre. A good hiring process is always a combination of automation and human invention. And applicant tracking systems are handy tools for HR departments to focus on steps that add value to the hiring process that automation cannot accomplish.
Do you already use an applicant tracking system to streamline hiring processes and save hours or do you like to go the old manual ways?