The way a business looks and feels is essential to its success. Spotless, clean premises will not only make customers feel more welcome but also give them an impression of professionalism that can help build trust and loyalty. But there's much more to it than just cleaning – having a neat, organized workspace sends out the message that you take your work seriously and are committed to providing high-quality services or products. We'll explore the importance of keeping your business premises clean and tidy – from how it affects customer perception of your brand, to practical tips for making sure everything looks spick-and-span all year round!
Promotes Customer Trust
Keeping your business premises clean and well-maintained is essential to fostering customer trust. Customers are more likely to feel comfortable when they enter a spotless environment – it creates an impression of professionalism, reliability, and attention to detail that can instill a sense of confidence in the services or products you offer. An option that works best for any space is polished concrete floors that can be easily swept, mopped, and buffed to remain to look their best. And when it comes to carpets and upholstery, regular vacuuming and deep cleaning will help keep them clean and fresh.
Creates a Positive Impression
When customers enter your business premises they're assessing the quality of service you offer – if it looks dirty or unprofessional, they may be less likely to trust that you can deliver on your promises. A spotless environment sends out the message that you take pride in your work, and that you care about the experience customers have when visiting your business. This kind of positive impression can go a long way toward building customer loyalty over time.
Improved Productivity
If employees are constantly having to clear away mess or organize their workspace, this takes away from the time they have to focus on their work. A clean, tidy workplace allows for greater efficiency, as employees know exactly where to find what they need and can get straight to work without having to worry about clutter or disorganization. For example, labeling storage solutions help employees quickly and easily identify items and put them away when they're done with them. Your employees will be more productive when they don't have to work in an unclean environment.
Healthier Working Environment
Dust, dirt, grime, and bacteria can accumulate in any workspace if it is not regularly maintained. Not only does this make the environment unpleasant but it can also pose a risk to the health of both staff and customers if left unchecked. Regular cleaning will reduce the risk of airborne illnesses spreading throughout your premises while also keeping surfaces free from dust and germs that could cause allergies or other forms of discomfort. This kind of cleanliness should be a priority for every business – after all, happy, healthy employees are more productive.
Prepares Your Business for Inspections
Having a clean, organized workspace will make it much easier to prepare for any inspections or audits that may be required by your local health department or other regulatory body. A tidy space shows that you take the necessary safety precautions and are compliant with all rules and regulations – which could mean avoided fines or even improved industry ratings. Additionally, having an organized workspace can help you quickly and easily answer any questions posed by inspectors.
Saves Money
Keeping your business premises clean and well-maintained can help prolong the lifespan of fixtures, furniture, and equipment. Regularly emptying bins and appropriately disposing of trash helps prevent items from becoming infested with pests or mold – thus avoiding costly repairs or replacements down the line. Investing in the right cleaning supplies and equipment can also help ensure that you save money in the long run, as it will reduce the amount of time and energy spent on cleaning.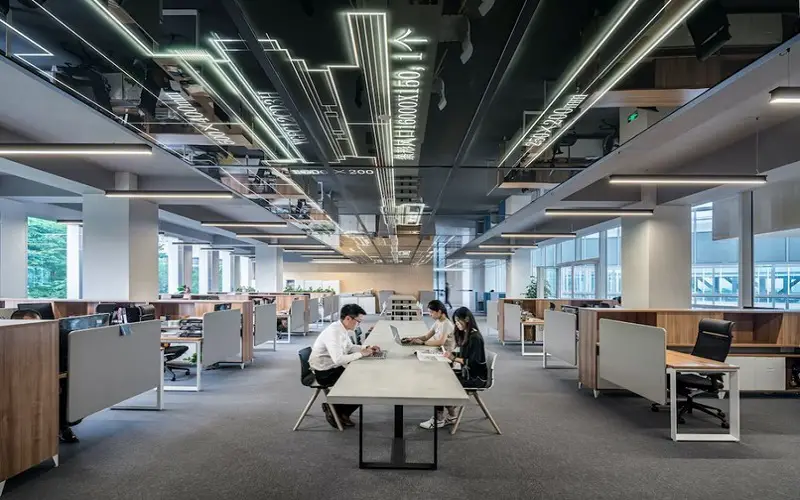 Having spotless business premises is essential for creating a positive impression on customers and potential clients, as well as improving productivity among staff members. Regular cleaning and maintenance will help keep the environment healthy, build trust with customers, and ensure that everything is properly prepared for any inspections or audits. Ultimately, this commitment to excellence can significantly contribute to your business's success!