Running a business is definitely not smooth sailing, especially when you have to deal with a number of different tasks all at once. And there's no denying that at times, managing all these tasks can be extremely time-consuming.
That's particularly the case for business owners who have companies in the digital space. They must handle obligations like tracking consumer journeys, sending interesting and appealing emails, running various social media campaigns, etc.
And that's precisely one of the reasons why every entrepreneur must opt for top-notch automation software tools because these things were designed to simplify all these tedious tasks and help you become more productive. If you're not sure which ones are currently the best, then check out our list below.
First-Class Automation Tools That Every Business Must Have
Let's Start With Mitto
So what do we know about this software? Namely, this tool gets data flowing from a variety of different sources into one destination for analytics and is generally intended for firms of every size. It was developed by Zuar and is here to automate the ELT/ETL processes.
Warehouse, transport, model, transform, report, and supervise, all these things are handled by this omnipotent tool. That's one of the reasons why it is one of the leading providers of business intelligence solutions.
Moving On To Hive
Here's another powerful software that can be defined as a project management program that provides in-app automation, along with mergers with outside tools to help you develop a simplified workflow.
Furthermore, this tool easily integrates with other popular programs, such as Slack, Zoom, Dropbox, and Gmail, allowing you to effectively access these tools within its workspace. But what about other software that business owners use on a daily basis?
Well, for these purposes, you can rely on Hive Automate. Namely, it is a brand-new feature that saves you a lot of time by automating various tasks, outside and inside Hive. Moreover, it lets you connect, build and merge automated workflows across different work apps.
This just goes to show that with the help of this software, you'll be able to collaborate with your colleagues more effectively, regardless of what work tools any of you are employing.
Adding More Awesome Suggestions Below
Learning More About Zapier
It's safe to say, that this tool is one of the most extensive ones for the time being and is generally a great choice for both smaller and larger companies. What's superb about it is the fact that it's very easy to use, and its flexible design makes it suitable for a variety of different industries.
Furthermore, Zapier enables you to remove the tasks that you've been continuously doing by setting up automation. More importantly, you can easily link the apps and programs that you often utilize, like Google Drive, Dropbox, Google Sheets, Jotform, Slack, Twitter, and Hootsuite.
HeySpace
Here's an excellent tool for enhanced collaboration and communication. It helps you manage numerous projects and tasks and can always come in handy whenever you need to assign tasks to your workers.
All you have to do is write a message in a group and then simply ping an individual to whom this message is intended for. Additionally, your team members can add their tasks to the calendar and check out timelines.
Perfect For CRM – ActiveCampaign
Here's another user-friendly software that is truly one of the best ones on the market due to the features it consists of. So how could we describe it? Namely, it is an advanced marketing automation tool that offers some of the most efficient email marketing automation, along with sales automation CRM.
Its drag-and-drop automation builder is very easy to employ. Another amazing thing about it is the fact that it's not time-consuming, meaning that you will quickly craft automation. You have various actions and triggers to choose from, plus you can see the entire automation sequence on a single screen.
Its CRM visually maps out the sales process, plus you can drag-and-drop all your leads via the sales funnel, activating automation as you do.
And Last, But Not Least – IFTTT
If This Then That (IFTTT) can be defined as a service that lets you connect with various apps you frequently use. Although it is generally intended for personal use, business owners can use it too because it has some spectacular workflows for companies, particularly smaller ones. You can employ it to automate different aspects, such as email marketing, social media, blogs, etc.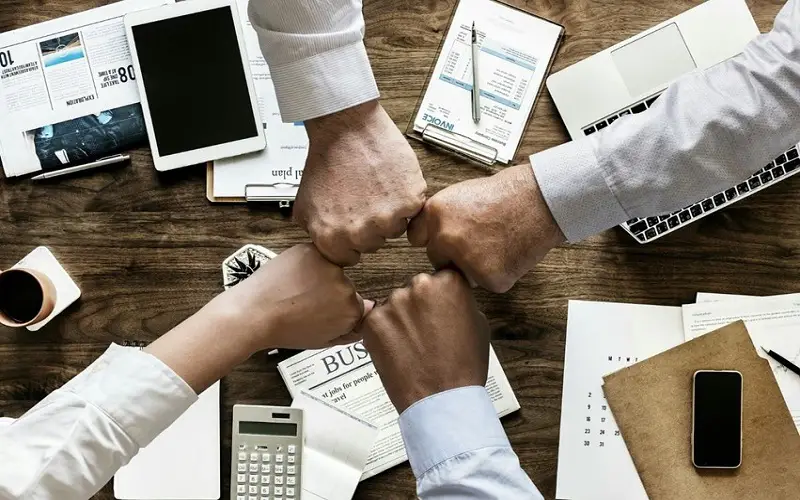 Based on the facts that we provided you with in this article, there's no doubt that these automation software tools are a great investment because with them, you can easily create a workflow that is going to instantly do tasks for you.