Ensuring better employee performance seamlessly and efficiently has been an age-old problem for employers.
In the age of remote work we are in today, this has become more complicated and has even turned into a monumental task for employers.
This is where software solutions that enable better employee performance fit into the picture — allowing employers to up the performance of those working under them and motivate them to grow — easily and effectively.
This article will dive into 7 software solutions that allow employers to ensure better performance from their employees, and key benefits/features of each.
Let's dive in.
Evaluating employee performance — why is it so important?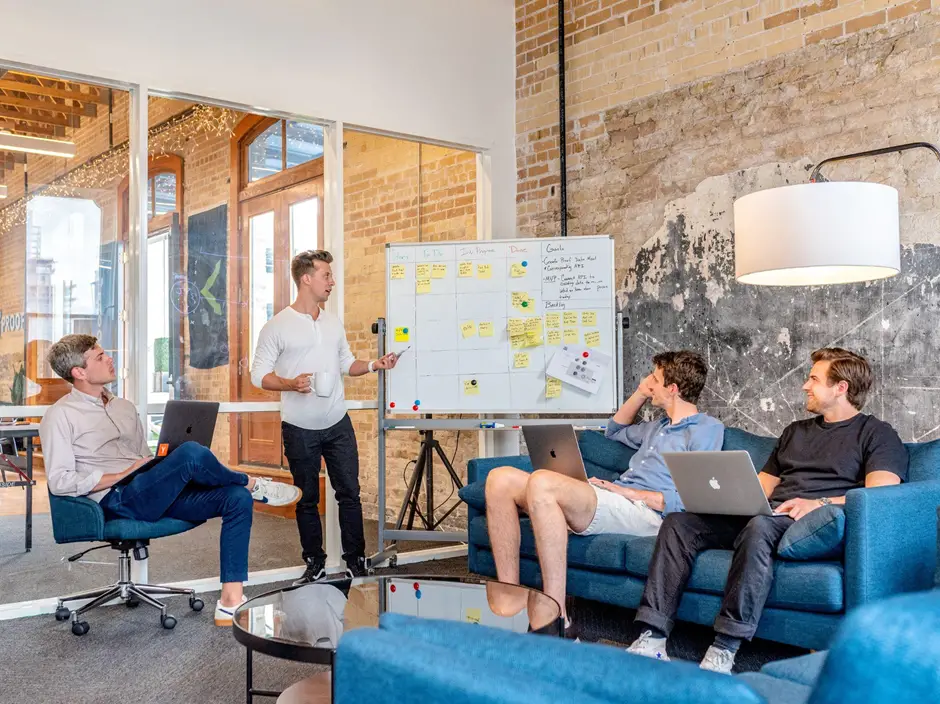 Evaluating employee performance is a process that allows employers to review employee performance for a stipulated period of time, and ensure that employee goals are aligned with that of the company or organisation.
Through a standardised employee evaluation process, different departments within an organisation can set performance standards for each employee and review the work that they do against these predetermined goals.
Evaluation is a crucial process from both an employee as well as an employer standpoint. It is essential for employees so that they can measure their growth in their respective roles and take adequate steps for career advancement. From an employer's perspective, it is essential to ensure that employees are meeting their performance goals so that larger company outcomes can be achieved.
A continuous performance evaluation cycle enables each employee to meet the goals that have been set for them, review their performance easily to ensure that they grow within their role, and take actionable steps through regular feedback.
When employees consistently outperform themselves, and go the extra mile than what is expected out of them, it is important that employees recognize this and reward them appropriately. This boosts employee motivation and morale, and gives them a strong sense of purpose as to what their work accomplishes within the context of larger company goals.
Using software solutions that enable employers to hire remotely and track remote employee performance
Software solutions make it easy for employers to track employee activity and productivity — both in an in-office as well as remote setting — allowing them to hire employees in a remote capacity and even build a remote workforce. Here are some of the benefits of using employee activity and performance tracking software:
Be clear about objectives/goals so that employee productivity is aligned with the same.
Be transparent about tasks that are yet to be done, in progress, and are completed — so that there is complete employee accountability as it relates to their work.
Make prioritisation simpler. Employers can easily manage and allocate work depending upon priority and timelines for each project.
Provides real time status updates on the progress of work. This is especially crucial for remote teams that are working on projects with longer timelines where it's easy to lose track of the progress of work.
Software tools can also be used in other contexts as well to boost employee performance outcomes — such as employee recognition platforms. We will be diving into these in the sections below.
Aiding better employee performance outcomes through employee recognition software
There are plenty of software tools out there that allow employers to easily look at the performance of their employees, measure them against goals that have been set, and provide them with rewards/benefits in recognition of their efforts.
Here are some of the ways in which software that provide employee recognition solutions help to better performance outcomes:
Recognition of the efforts put in by employees leads to employee engagement, which in turns leads to better performance from them. Giving employees the right kind of recognition for their work, and clearly laying out which aspects of their work stands out tells them that employers acknowledge the impact they have made. Employers can do this easily through a one-stop recognition platform for the entire company.
Better employee morale leads to better performance. With the help of a centralised employee recognition software that allows employers to shout out their employees and give more visibility to their efforts, employee morale goes up. Morale is an essential component of an organisation's culture as it is the glue that binds your workforce together.
Employee recognition reinforces a sense of work-related purpose. When employers go out of their way to acknowledge efforts put in by employees, it gives them more transparency about how the work they do impacts organisational outcomes. This has to do with the bigger picture of the company and how employee performance ties in with the same.
7 software solutions that enable better employee performance: our picks
1. Perkbox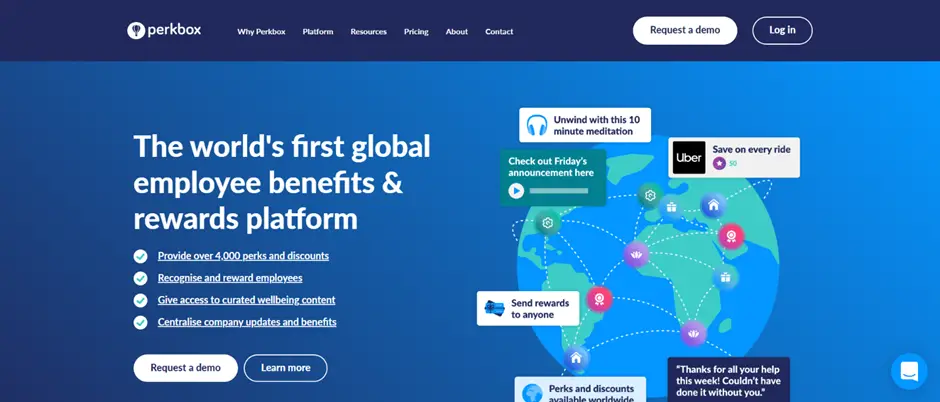 As an employer, you might be looking to boost employee performance — and given that employee engagement is crucial for better performance — software like Perkbox can help with employee engagement.
Perkbox markets itself as a global, scalable employee benefits and rewards platform that allows employers to reward their employees for their efforts, ensure a great (both remote and in-office) work culture, and thereby improve performance outcomes.
Some of the standout benefits of using a employee recognition platform like Perkbox include:
Ease of using a centrally managed, intuitive, employee recognition software
Avoid the hassles of finding local suppliers for providing employee rewards and benefits with a global platform
Reduce costs by using a single platform as opposed to using multiple benefits/rewards providers
Increase take-up of benefits by employees and see better ROI with a simple and easy-to-follow experience for employees
2. Bonusly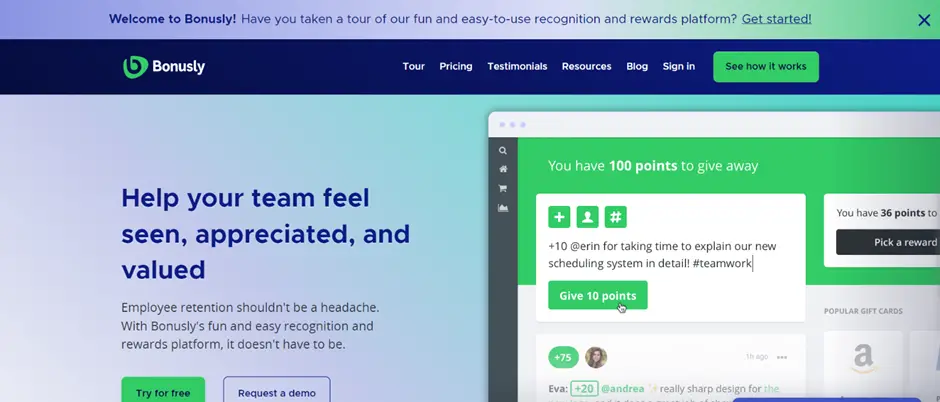 Bonusly is an employee recognition platform that allows employers to regularly provide recognition to employees for their efforts, and have all associated benefits/rewards within the same platform itself.
Here are some of Bonusly's benefits that make them stand out:
Integrations with commonly used communication tools to facilitate easy employee recognition and thereby boost employee engagement
Streamlines employee recognition and rewards/benefits provision into one easy-to-manage platform
Detailed data and reporting on which departments have more employee benefit take up for actionable insights on next steps
Simple and easy to use UI so that HR departments can easily manage employee benefits and rewards programs
3. Assembly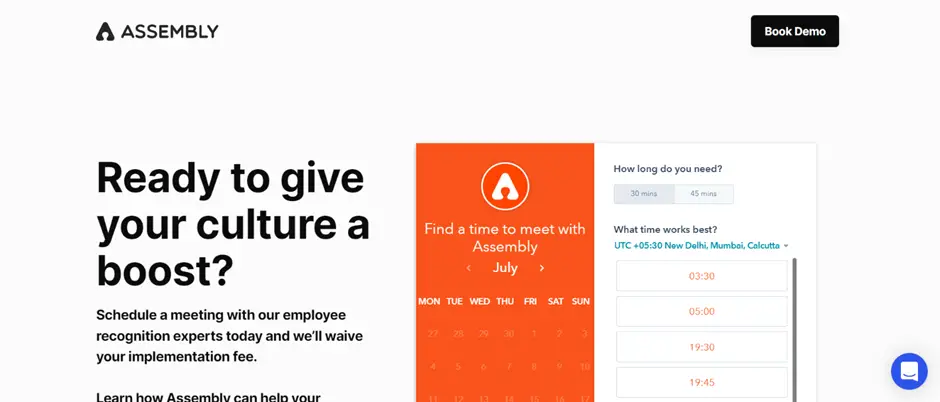 Assembly is another employee benefits and rewards platform that allows employers to give recognition, and reward the same in different forms such as retailer gift cards, company parties and so on. Some of the key features of the platform include the following:
A user-friendly system to support peer-to-peer recognition, referral bonuses, nominations, and spot bonuses
Integrations that offer seamless connection between the Assembly platform and HR/communication tools used by the company
Getting culture insights as it pertains to employee recognition — see which departments are giving recognition more, and use that as a standard to measure intra-department morale
The platform allows employers to increase employee engagement (which in turns brings forth better performance outcomes) through continuous employee appreciation
4. Kazoo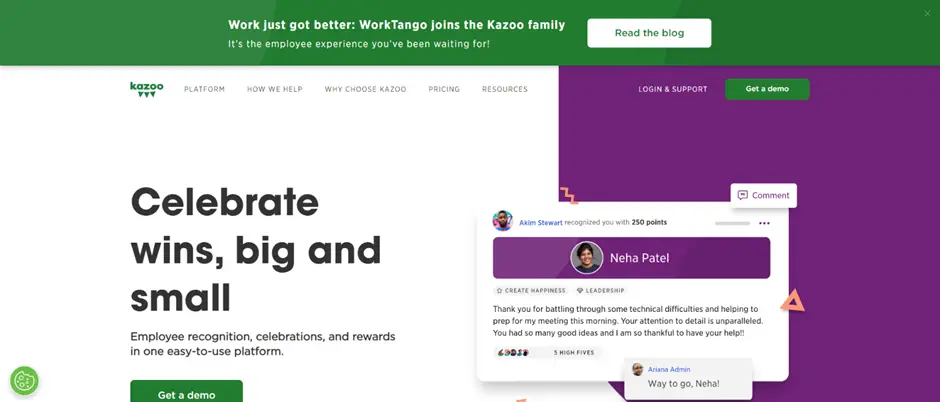 Kazoo is more of an all-in-one employee experience platform that allows employers to do performance evaluation management, give employee recognition, and reward them with different kinds of employee benefits.
Here are some of the features that differentiate it from other platforms in the same domain:
Increase employee engagement, morale, and workplace culture through steady employee recognition, both for remote as well as in-office teams
Boost company culture initiatives through creating custom company value-based goals for each employee, and reward participation in the same
Align larger company goals and OKRs with that of personal goals through continuous positive employee performance evaluation, and contribute to the professional development of each employee
A diverse catalogue of rewards and gifts to choose from so that the rewards that employers provide are more custom-tailored to their teams
5. Blueboard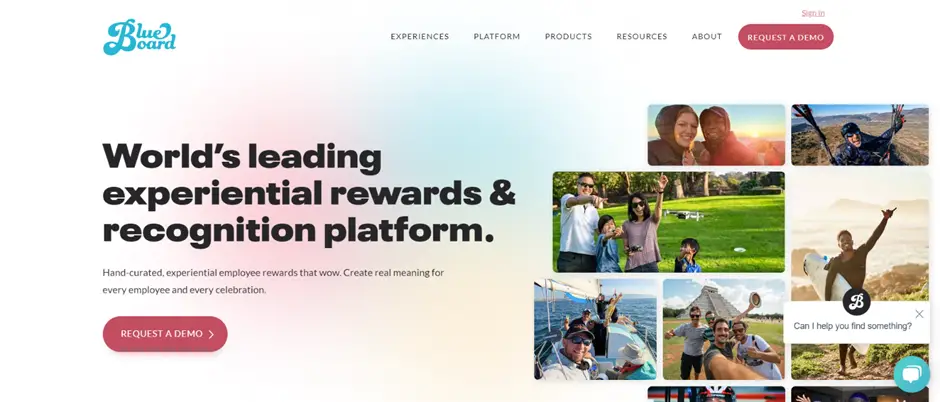 Blueboard is another employee recognition software which has its ultimate selling proposition as scalability. Blueboard offers many of the same features as the software tools that we've discussed above — so let's look at the features that make it stand apart from other competitors in the market:
The ability to create more personalised and meaningful experiences with a dedicated concierge team that provides stellar service to rewarded employees
Creating custom-tailored employee experience programs for different teams, based on company culture and core values
Health benefits are offered to different employees as part of various employee wellness programs
Hand-curated, memorable employee experiences that offer bucket-list worthy moments
6. Empuls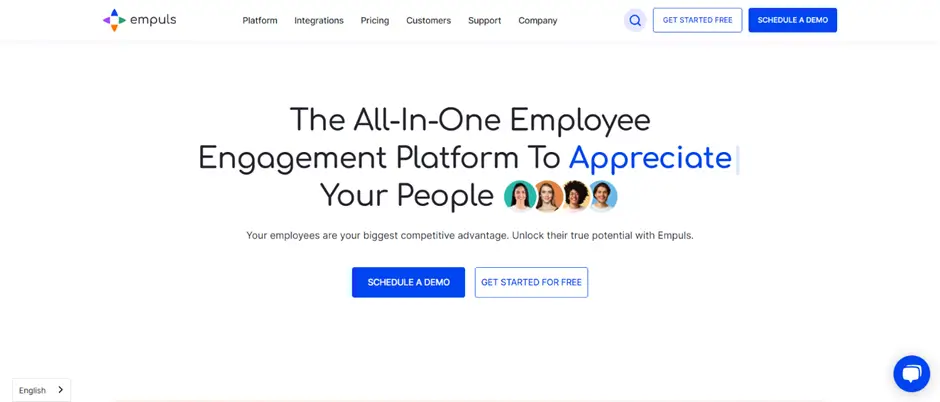 Empuls is more of an employee engagement platform that gives employers the opportunity to build engagement within their workforce, ensure morale within different teams, provide employee recognition, and implement rewards programs within the same tool. These are some of the features that make it different from other platforms discussed thus far:
Create an environment of connectedness and ensure strong lines of communication for trust-building and transparency within different teams
See if your employees are engaged through proper measurement, and get feedback on how you can improve the same with actionable insights
The ability to applaud good performance and acknowledge employee performance easily and give it more visibility
Make use of an AI-bot called 'Em' to nudge your employees for various engagement activities and for helping HR professionals within a company to automate repetitive and redundant tasks
7. WeGift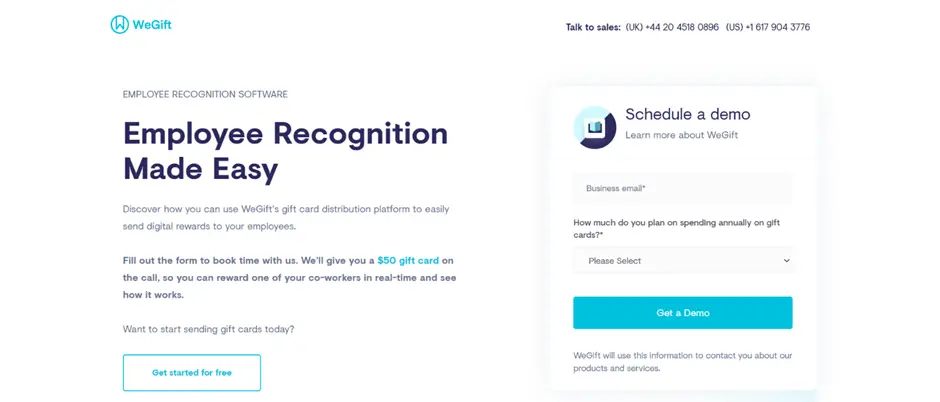 WeGift is more of an employee rewards/gifts platform for employers to easily and efficiently manage employee recognition as well as related rewards and benefits programs. Some of it's differentiating factors include:
Make employee recognition and engagement more efficient by saving more time, and making implementation of gift-giving easy and seamless
Caters to international teams as well as for both in-office teams and other members of the workforce that are working in a remote capacity
Automate gift-giving related tasks through automation features and API, and also expedite the rewards-fulfilment process.
Get in-depth, detailed reports on employee engagement to see which rewards programs are working, and which ones aren't
Centrally managed software solutions allow you to ensure employee performance easily and effectively
So that's 7 different software solutions that we've discussed that allow you to guarantee better performance outcomes from your workforce. These are mainly in the domain of employee experience, employee engagement, and employee recognition.
Software solutions such as these come in different forms, and have various feature stacks that differentiate them from each other — it's always important to weigh your options and see which one would be the right fit for your company.