Ever since Chromebook was introduced, it has become one of the most popular netbook devices. Chromebook is not your usual laptop or desktop computer, Chromebook is a netbook that runs on Chrome OS.


Chromebook has just recently begun being used in businesses today. Many people are still debating whether Chromebook is safe enough for their internet activity or not because they are unsure if Chromebook can keep hackers out of their personal information online. We will discuss this later.
Before moving forward, let's discuss briefly what is Chrome OS and Chromebook?
Chrome OS & Chromebook:
Chrome OS is just another operating system like Windows, MAC, or Android that is developed and owned by Google. It is a Linux-based OS and open-sources as well which means everyone is allowed to use this free of cost.

Chromebook is a great device for students or users who are looking for a smart and slim machine that can handle their everyday tasks.

Google has done an amazing job on Chromebook which is running on Chrome OS. They have tried their best for Chromebook security. There is less malware for Chrome OS compared to Windows as it is new. However, the question is that how secure is Chrome OS? Because there will be viruses and malware in the future for Chrome OS. So, has Google provided good enough chrome internet security to keep hackers stay away?
Pros and Cons:
Every device and OS has its own pros and cons. Chrome OS and Chromebook also have their pros and cons. Some of them are the following:
Pros:
Chrome OS is an open-source program and free to use.
Chromebook is the best to use basic daily programs like Google Docs, Sheets, Notepad, and so on.
Chromebook is much cheaper than compared to other devices.
Chromebook is said to be less vulnerable to viruses as most of the apps and work will be done on the cloud. So, you most probably don't need to download everything.
If you are a traveler, Chromebook can be the best option for you because of its design and weight.
Integration of Google workspace is another great feature.
Cons:
You cannot run heavy software like adobe photoshop as Chromebook usually comes with low storage.
Since most of the work is on the cloud, there is a high Chromebook internet security threat.
You are not able to use the full version of Microsoft 365 apps on the Chromebook.
If you are a developer or somehow your business is related to multimedia then Chromebook is not ideal for you due to less storage and limited resources.
Chromebook is definitely not recommended for Gaming.
Chrome OS & Chromebook Security:
Google has done a great job to make chrome OS and Chromebook as secure as possible. However, there are some common questions that we should answer here. Some of the questions are:
Is Chrome OS really secure?
Is Chrome OS more secure than Android?
Which is more secure Chrome OS or Windows?

Let's start with the first one. Is Chrome OS really secure? Since it is Google's own product, we can say that they have made Chrome OS really secured. There is multi-layer security protection that can keep malware and viruses away. However, since this is mostly a cloud device means most of the work is done online, so there can be security threats like any other device connected to the internet.

Now, the next question is, Is Chrome OS more secure than Android? The answer is "Yes" to some extent. The reason is since Chrome OS is quite a new OS compared to Android and so there are fewer chances right now of malware and viruses. Further, there is a sandboxing feature in Chrome OS, which allows apps to run in their own environment and can't access the system resources.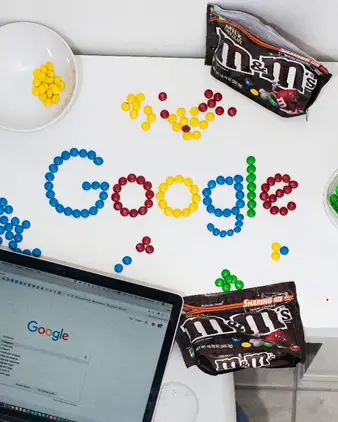 The answer to the third question is again the same for the same reasons.  Further, malware and viruses can easily and secretly enter your device and steal your data. Chrome OS has virus protection that runs in the background all the time to keep your device safe.

Saying that there is no doubt that Chrome OS is much secure than other Operating systems. However, this security is limited to the device itself locally. Meaning that there will be security threats while browsing the internet. To make your browsing safe, you can install a VeePN Chrome VPN extension to hide your IP address, location, etc. There are huge chrome store VPN extensions. However, again here you need to choose VPN wisely. We will guide you on this as well in the next section.

As we said there are still security risks as nothing in this world is perfect. So, let's now discuss some of the things we can do to improve Chromebook security.
How to improve the security of Chromebooks?
There are many ways that can help you to improve the security of Chromebooks. Some of them are the following:
Secure Google Account: Since your Google account is attached to your Chromebook, it is important to secure your Google Account first. Make a strong password and enable 2-step verification.
Keep Chrome OS Updated: Just like any other OS, it is important to keep your Chrome OS updated as it also brings more security.
Use VPN: Since we work mostly on the cloud. It is important to use a VPN while browsing the internet. Choose VPN wisely as there are some VPN extensions that contain viruses. We recommend you use VeePN google chrome extension. It is the best free online VPN and you can try the trial version as well. VeePN will make your internet activity secure and private by hiding your IP address.
Google Find My Device: You also need to use Google find my device app so if you ever lost your Chromebook, you can locate the location easily.
Be Careful With Google Extensions:  As we know that google chrome extensions can make our life much easy. However, sometimes it can make your life worst as well. Try to use only those extensions that are well-known and recommended by others.
Conclusion:
Chromebook offers strong security, ease of use, and affordability. However, they are not for everyone. So, it is recommended to check your needs and Chromebook specs before your purchase.
Chromebooks are relatively secure including their Wi-Fi connection, however, if you don't do anything to protect yourself on the web then you may be at risk. Use VeePN while searching over the internet to make your activities hidden and private.