In business, logos and brands give identity to your venture, making it easy for customers to find you and discover your products and services. It's a challenging task you must deal with from the start of your business.
Of course, you'll have to name your products and services to entice or attract more people to your brand. If your business becomes successful through your logo and brand, you enjoy the returns and get a sense of achievement and satisfaction for gaining a place in the market.
However, counterfeit risks can undo your hard work and kick you out of the market. You must know how to protect your logo and brand and stay ahead of the competition. Consulting brand protection professionals such as Trademark Engine and other services help safeguard your business and affirm your position in the market.
What options do you have to protect your business logo and brand? Here are nine ways you must consider:
1.    Research Your Logo And Brand
The first step entails researching the availability or existence of your company's logo and brand availability in the registration systems. It helps examine and determine what identity you choose in the market.
In addition, you avoid rejections on your intellectual property (IP) protection applications and loss of funds since most brand protection registration bodies might not refund you. You also want to use a logo and brand relevant to your industry and according to your marketing strategy. So, it's crucial to evaluate what you intend to use as a business identity.
2.      Go For A Trademark
Your business brand name, catchphrase or slogan, and logo design fall in the trademark category. They're the only elements of business brand protection that give you legal rights against infringements, such as counterfeits or fraud.
Therefore, it's critical to consider applying a trademark for your business identity. You can insulate your business venture from exposures that potentially affect your overall business performance in the market. It gives you the right to enforce harsh penalties through the justice system.
3.      Add A Copyright To Your Business
Alternatively, you can use copyright as an additional layer to your business logo and brand protection. Copyright affects tangible mediums such as books, music, and creative artwork, among other unique developments your customers consume. They differ from a trademark on a business application since trademarks are marketing tools for your business. However, you can consider using copyright and trademark on your logo and brand as you wish in your establishment.
4.      Leverage IP Protection As An Option
The IP approach encapsulates several rights that protect your business entity. It requires you to evaluate your business market and choose the correct protection for your logo and brand. One excellent example of IP protection rights to safeguard your business is a patent.
A patentcovers inventions, technical products, or processes unique to your business. Your logo and brand can fall in this category, and you own the rights to allow others to use them. Other measures to protect your business brand may or may not fit your business. You just need to research which option is applicable to your business to avoid misinforming your customers or exposing your business IP to competitors.
5.      Hire A Lawyer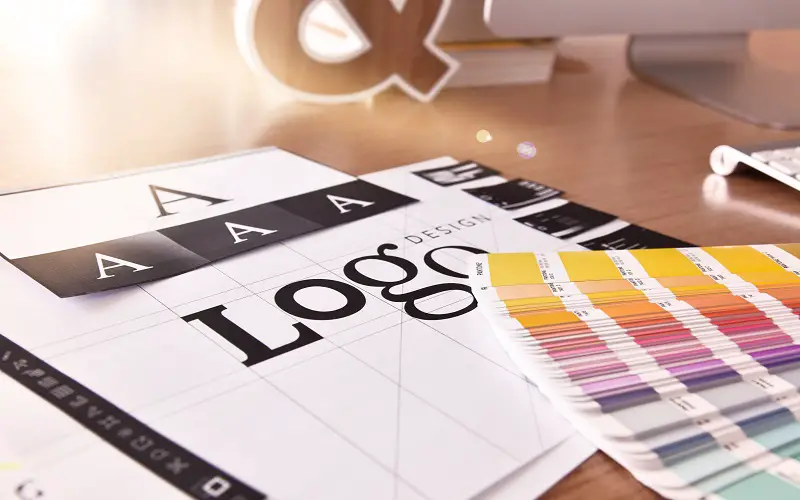 An IP lawyer can advise you on the underlying laws that regulate logo and brand protection for businesses. They can also help you register and submit your application and get approval faster.
Moreover, logos and brand registration challenges can impede your business operations if you don't have a clear framework of the law. IP lawyers can negotiate with trademark regulators to ensure you get the best fees and terms of ownership. Working with an experienced IP or trademark lawyer is crucial before employing measures to register or defend your brand is crucial.
6.      Claim Your Business Logo and Brand
If your competition and customers don't know your logo and brand, creating brand awareness is another option you must consider when bidding for protection and ownership. It helps with establishing your brand authority in the market.
Of course, this approach should come after conducting logo and brand research. You should confirm if they're available and that you've launched a registration process. That way, you avoid conflict with competitors and confusing your customers.
7.      Monitor Your Business Competition
Once you complete the registration and get the approvals, you must monitor your logo and brand performance in the market. Your competitors will always want to emulate your business, especially if you're doing well. They can copy most of your trading or operations and hope to collect good returns.
So, you must be vigilant and ensure your business identity is intact and spot fraud and other attempts by your competition. Browse through social media or keep searching for counterfeits in your business landscape.
8.      Staff Handbook On Business Logo And Brand Protection
An in-house logo and brand protection plan are necessary for your business. It ensures your staff knows how to protect your brand. You can develop staff handbooks or non-disclosure agreements (NDAs) to guide staff joining your business. In it, express the importance of your protection plans and the implication of violating the agreement by your workforce.
If you're unfamiliar with creating handbooks or an NDA, consult your legal counsel to draft and commission the agreements on your behalf. Your business logo and brand will be safe through the legal system.
9.      Consider Local, State, And Global Protection
If your business has international transactions or interests, consider getting international registration to widen your scope. It allows you to pursue ownership rights locally and internationally. For instance, if your production facility is in China, it's critical to get international registration to protect your logo and brand.
However, consult with your legal counsel first. Different countries will have different laws that regulate intellectual property. Check with your counsel whether the foreign country where you also operate is a signatory country to international copyright agreements.
Final Thoughts
Developing a logo and brand takes time and money to get the proper identity for your business. Your hard work and effort can vanish from the market in seconds due to fraud or counterfeiting by your competition. You must learn to protect your business from these exposures and safeguard your customer base and revenue. So research different available options to you to protect your brand and image.