Students are always looking for good career advice tips from others in their chosen paths, as it helps them to know what to expect along the way. There is no ideal career path, but it helps to know what you need to do to get to the top of your profession. We discuss why career advice is important to learners before they graduate.
Why is Career Advice So Important for College Students?
The road to professional development and success starts early with networking and mingling with those who have reached where you want to be. Future career advice for college students helps map how they transition from learning at school to embracing a workplace with multiple personalities where they can rise to leadership positions. Reaching out to professionals in your chosen field is educational because it allows you to get a taste of the expected job once you are ready to step into the next level. 
Here are ways to grow your career before you even graduate.
1. Seek Internship Opportunities
There is no perfect time in this life to start a job internship, so you might as well get one while still studying. You can do it while still studying by delegating what you don't necessarily need to do personally, such as all your assignments. If you begin by buying research papers for college, you will be dedicating yourself elsewhere while great professional writers work on your coursework to get you the best grades for graduation. These writing services are known for hiring seasoned writers who are great at their areas of expertise.
Most companies require their potential employees to have experience before they take up jobs, so this stage is essential. You will understand how to relate with others, develop soft skills that are a recipe for greatness in the workplace, and have colleagues collect your mistakes as you gear towards your career goals. You really do not want to miss this stage.
2. Grow your Skills and Knowledge
A great way to ensure career development while still a college student is by continually educating yourself. Gaining as much information as possible through smaller courses on the side makes you valuable and employable because it shows initiative. The internet is a rich source of free online education that can help you improve, so teach yourself how to use new software to stand out from the rest.
Another valuable step towards career development as a college student is obtaining relevant certifications. Certifications prove your skills and knowledge in a specific area, making you more employable and competitive in the job market. While various certifications are available across different industries, it's crucial to research and choose ones that align with your career goals and demonstrate your commitment to professional growth. For instance, pursuing certifications like the Series 7 can significantly enhance your prospects if you aspire to work in the finance industry. To prepare for such exams, utilizing a comprehensive Series 7 mock exam and guide can be immensely beneficial, allowing you to assess your understanding of key concepts, identify areas for improvement, and boost your confidence before the actual examination. By combining continuous self-education and relevant certifications, you can establish yourself as a proactive and knowledgeable candidate, setting yourself apart from the rest and increasing your chances of achieving long-term career success.
3. Get an Entry-Level Job
Getting some experience in your field of passion will boost your career. The wisdom to begin lower as you climb up the ladder in your industry of choice is undefeated. While here, you may want to gain some understanding of other departments to become a better leader when the time comes.
 4. Strive for Excellence and Stay Motivated
It is not enough as a professional to merely clock in and leave when your day ends: you want to be excellent at what you do for the company. Anyone can achieve excellence if they try hard enough, so you may want to make this a habit from your first gig.
 5. Prioritize your Studies
You do not want to be working so hard at your future that you forget the present. You are still in school, so you want to schedule study hours to keep your grades where they should be for graduation. It all boils down to balance.
 6. Stay Focused
The motivation for work should transcend the need to earn money if you really want to grow. You want to be interested in the way things work and the experiences you build as you go up, as this will help you remain at one job long enough to learn. When cash is the only drive, you may get demotivated after a short while, which is how some people quit before they can even discover what is in store if they pushed hard enough. Career growth requires persistence, so you will have to love what you do. 
7. Find a Balance with your Personal Life
While chasing a career is great, you want to be happy too. You want to take care of the small others that impact your mental health to be productive. You are, after all, balancing school and a career, which takes a toll, so you want to find hobbies that make you joyful. If traveling makes you cheerful, join a group of friends to save cost (if group travel is your thing) and get started.
 8. Build your Network
After school, you want to join networks that will help you grow your social-work circle and build relationships that could see you get into the next level of your mushrooming career. It helps to join the alums to create contact with others in your area because they may hear of opportunities you may not. It's also a great way of building a circle of professionals outside the school.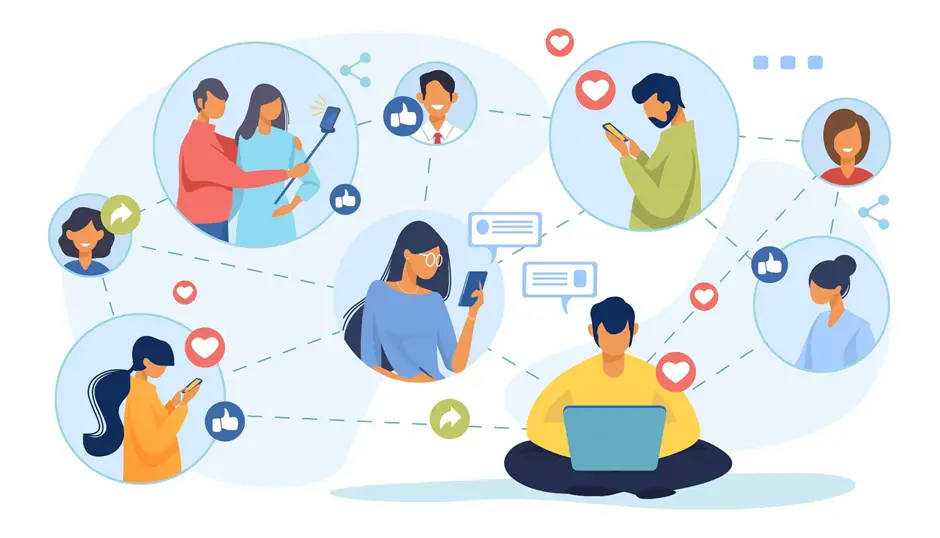 9. Actively Seek Opportunities
You will want to have your resume updated all through to send it to companies that are hiring. Here is where your networks and circle come in since they may already know of internally advertised chances at their organizations. Let them know you are looking, and even send them your credentials if they are needed urgently. Proactivity will bring you good tidings, so get busy.
10. Find Companies on Social Media
LinkedIn is a great source of information, and you will want to advertise your skills excellently here as it could be what you need to get ahead. You also want to list every new course that shows your knowledge in your area of expertise. It helps to check a few profiles of those you admire and mirror them if you feel that would favor you.
Prepare Yourself for Your Career
You have made all the strides needed and are ready to get going. You now owe it to yourself to give this next stage everything you have while maintaining a balance for the sake of sanity. While we haven't addressed it, finding a way to keep physically fit is as vital as being mentally well, so find out what works for you.