Low code development helps developers to easily build software through cloud-based graphical Uis and configurations. This is more robust and rapid as compared to the traditional hand-coded computer programming. The platform therefore optimizes the process of developing operational applications giving unskilled developers an opportunity to build software with much ease. On the other hand, robotic process automation (RPA) as an application technology is governed by structured inputs and business logic with the aim of automating business processes.
In this page about low code and RPA, we discuss the main benefits of using low-code and RPA in app development. Let's begin with low code.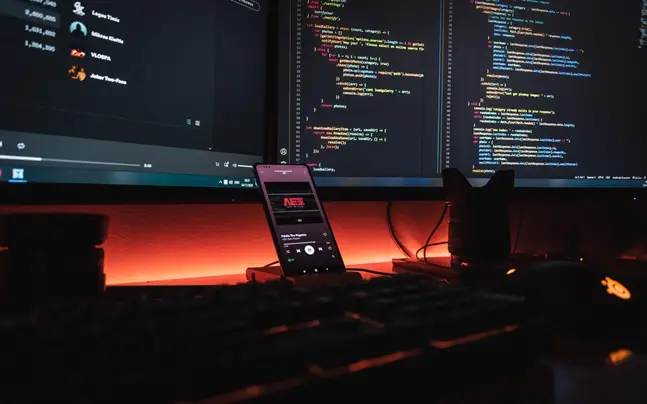 Benefits of Low Code
The following are some of the key benefits of low code app development platforms:
Low code helps businesses by building interactive applications that make the process of doing business more rapid and flexible. Low code therefore helps you meet customer needs and expectations without waiting on developers. This improves customer experiences and increases retention rates.
Low code comes with drag-and-drop capabilities that make coding seamlessly simple and easy. Besides, the graphical user interfaces make the app development process much more rapid. In addition, low-code makes it easier to integrate third-party tools with api connectors.
Low code offers greater and improved flexibility especially for the improvement of applications. Making changes to low code apps is therefore easier and helps you save time and money.
Refining business with prebuilt apis has become easier with low code. Developers therefore deliver projects faster as processes are automated and refined. This also saves money as only a few developers are required to handle key non-repetitive processes.
Majorly, low code is a less costly app development process. According to the U.S. bureau of labor statistics, as of 2018, software developers demanded up to 105,000 dollars in annual salary. Together with other expenses, the costs of hiring, onboarding, training, and additional contributions, the average cost of building an application was very high. Low code however has low staffing needs. Besides, the process does not need professional it skills, making it a process for every user. The cost of hiring it experts is therefore greatly reduced, if not eliminated.
The available ready-to-use templates and the simplified development process lowers the need and requirements for regular maintenance. Also, it reduces bugs making the process smooth and stress-free.
Is Low Code the Future of App Development?
This platform works perfectly and more effectively with organizations that want to build their own software. There is, therefore, an increased adoption of low code development among it departments with a market share focused to reach 21.2 billion dollars in 2022 (market study by Forrester).
Also, the rising need for businesses to integrate more remote solutions especially sparked by the covid-19 pandemic, is envisioned to continue driving the demand. There is therefore a continued rise in the number of companies integrating low code applications in their work processes to make their businesses more adaptive to the changing needs of customers and to offer the most desired cloud-driven solutions. But how do you choose the right low code platform? Here are some of the factors to consider:
what are the costs?
can existing systems integrate with the solution?
who will use it?
is it adaptable to the changing needs of your customers?
Benefits of RPA
Reduce staffing costs and human error
RPA uses bots to automate repetitive processes such answering common customer questions, issuing tickets, monitoring the position of deals in the pipeline among of other key repetitive processes. As a result, it reduces the burden of recruiting more staff and reduces the chances of mistakes arising from human error. 
Intelligence automation (AI)
The use of artificial intelligence is supported by RPA and is the mainstay of business today. Robotic process automation use cases continue to rise with businesses migrating to online platforms. There is, therefore, an increased demand for AI to help monitor customers and prospects visiting your online stores, what they want, and how best to follow them up.