Law firms have seen many changes in the industry recently. And when it comes to law firms' transformation, the emphasis has been on digitization and the firms' ability to align their business processes with more digitally-savvy clients. However, many other significant changes will have far-reaching consequences for the legal industry and how firms conduct and develop their businesses in 2023.
Law firm development means positioning your firm for success in every way possible. The advancement will be unique for each law firm, but the areas of development will most likely be similar.
This article will show you the latest law firm development strategies you can include in your 2023 business plan.
Use Advanced Case Management Software
Innovative legal technology assists law firms in increasing accuracy and efficiency, allowing them to improve workflows. Tech-advanced case management software is crucial in these unprecedented times. It enables firms to manage cases, clients' communication and intake more efficiently, secure messaging, document creation, CRM, calendering, invoicing, and payments anywhere on desktop tablets and mobile phones. In addition, this software encourages firms to modify their strategies for the new digital era.
For example, if you have an immigration law firm, incorporating immigration law software will bring everything you need into one place. And it'll be easy to use for you and your clients. The best immigration law management software considers all modern-day lawyers' requirements. Selecting the perfect immigration law software entails deciding on the most appropriate features for your firm, like case tracking, customizable immigration forms, and client intake forms. Knowing your priorities is critical so that the software best supports your work and reduces time spent on administrative tasks.
Develop Strong Client Relations
This industry is people-based. The notion that client-centric law firms perform better is not new, but it'll be a good strategy even for 2023. Running a client-centric law firm entails focusing your thinking on the clients. The best way to gain new clients is to make sure your current ones are well-served. To receive as many referrals as possible from existing clients, you must implement client-centric strategies to maintain strong client relationships. Your goal should be to provide an outstanding client experience from the start and after the case.
Begin with communication to improve the client experience. Respond to your client's inquiries promptly and keep them up to date on the status of their case. Try simplifying legal issues, so clients understand their problem and the law surrounding it. And the easiest way to get to the root of the problem, solve it, and put an anxious client at ease is to maintain empathy. This will benefit the bottom line of client-centric law firms.
Focus on Marketing and Branding
It would help if you created a brand for your law firm. However, it's critical to make sure the brand elements are consistent in this regard. For instance, you should use the same logo on your website and in publications. In addition, depending on your target audience's demographics, you should invest in traditional or digital marketing. Your efforts count when it comes to marketing and branding for business development.
Your law firm can stay in touch with and attract potential clients with a sound marketing strategy in place. The marketing plan should include various marketing activities such as offline and digital advertising, blogging, podcasting, and SEO. 
Make Connections and Look for New Opportunities
Building connections is critical to a law firm's longevity. Making face-to-face connections, in addition to digital marketing, is still an excellent way to generate leads. So, don't underestimate the importance of growing your business the old-fashioned way.
Opportunities for networking abound all the time. From conferences to charity programs, these places are excellent for connecting with other professionals. The exchange of ideas will broaden the scope of your professional perspective and stimulate your creativity.
Continue to Invest in the Expansion of the Firm
Don't lose sight of the fact that the law firm is a business in and of itself. You must monitor your bottom line to make sure that your business is on the right track. To achieve long-term results, you must invest your effort, finances, and resources in business development. You'll notice a significant difference in how the law firm performs when you begin making transformations.
Whether you focus on developing professional relationships, increasing your marketing budget to reach more people, or investing in legal technology, your efforts will pay off.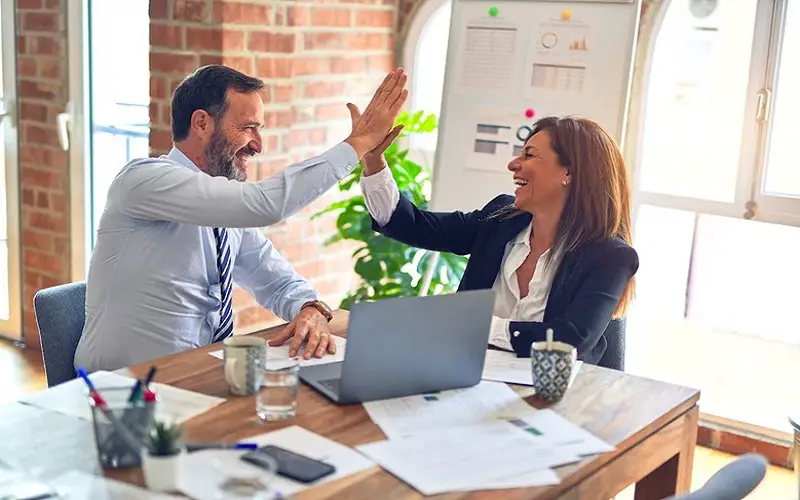 Wrapping Up
It takes a lot of effort to make your law firm successful, and you must remain committed throughout the process to see meaningful results. To take your firm to the next level in 2023, you and your team must work together continuously. Keep innovating and keep an eye out for the latest legal industry trends.