Whether you're a business owner or a marketer, gaining a firm grasp on the importance of marketing is key to understanding its role in growing an organization. Furthermore, you must make the best decisions in marketing as it influences the relationship your business has with its target market and how it's perceived.
Besides this, marketing also plays a significant role in increasing your business sales as it involves promoting your products and services. Moreover, by having a solid marketing strategy, you get to make efforts towards remaining relevant in today's market, wherein you may have plenty of competition. 
That said, if you're looking to improve your marketing, then you may be interested in working with marketing agencies from Sortlist. This may especially be an option if you're choosing between having an in-house marketing team or working with an external team instead. A marketing agency is an organization that offers multiple services involving marketing to help clients meet their business goals. 
In choosing between whether forming an internal marketing team and working with external service providers, you can make a better decision by weighing the following pros and cons: 
Pros
First, you may consider the following advantages that come with hiring a marketing agency:
1.      Expertise
One great advantage of hiring a marketing agency is that you'll have better access to marketing expertise. 
Firstly, you can access a team of trained and experienced marketing professionals. Second, you can have access to multiple areas of expertise in marketing, such as digital marketing, content marketing, and more. Aside from this, they'll likely have a team with members specializing in various skills such as copywriting, graphics design, animators, and more. 
All in all, by working with a marketing agency, you can have the full package.
2.      Time-Efficient And Cost-Effective
Another pro of hiring a marketing agency for your brand is that they're time-efficient and cost-effective. For one, you don't have to dedicate resources to finding the best talent for forming your marketing team. Furthermore, you'll be able to focus on the other aspects of your business and leave the work of handling marketing to the agency. 
Lastly, marketing agencies can give you a solid deal in terms of pricing for their services as you get access to their expertise. Besides this, hiring a marketing agency can also be seen as cost-effective as they'll shoulder the tools and software needed for marketing your brand. 
So if you'd wish to dedicate more resources to other aspects of your business and would like to delegate your marketing efforts to an external team, consider hiring a marketing agency.
3.      Fresh Perspective And New Ideas
The third benefit of hiring a marketing agency is that you could gain a fresh perspective and newer ideas. Note that most marketing agencies are well-versed in trends in marketing strategy and more. And since they are not affiliated with your company, they can give you a different outlook on your business marketing practices. Therefore, if you want to improve your marketing efforts and tactics, work with a marketing team.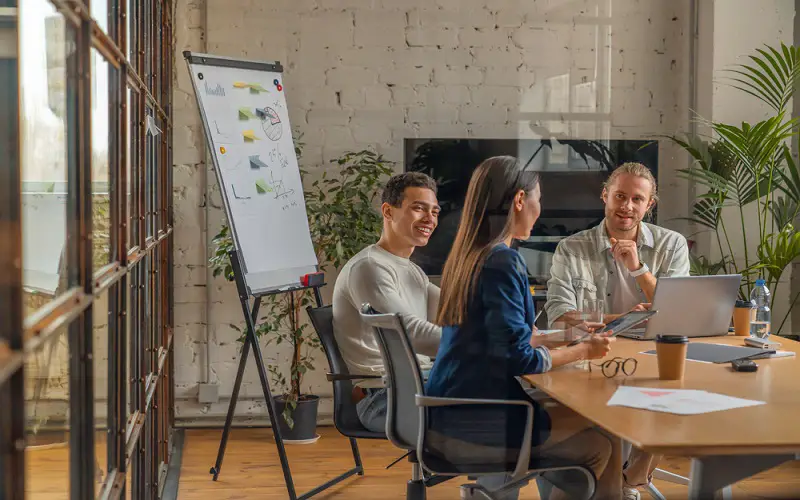 Cons
Next, you'll also want to know what disadvantages to expect when you work with a marketing agency:
1.      May Lack Industry Expertise
One disadvantage of hiring a marketing agency is that they may lack industry expertise or fail to be knowledgeable in your particular industry and niche. Compared to an agency, you'll find that an internal team will be more focused on making campaigns that work specifically for your niche and target demographic.
Fortunately, you may address this issue by finding a specific agency that's inclined in working with clients in your industry. 
2.      Additional Expenses
Another disadvantage of hiring a marketing agency is that they will strictly charge according to their rate. While you can negotiate, you can expect that any additional outputs will result in more fees to pay. Thus, if you suddenly need extra campaign material, you may get charged for it on top of what you've agreed on.
3.      Lack Of Priority
If you'll be working with a marketing agency, chances are you're not going to be their only client. While a solid agency will know how to manage their projects and time, allowing them to reach deadlines on time, you may benefit from being prepared for any delays.
Conclusion
You must constantly improve your business's marketing efforts since marketing plays a vital role in your organization's growth. This may include deciding on whether you'll form an internal marketing team or work with a marketing agency, as they both have their own pros and cons. With the list above, hopefully, it'll be easier for you to choose between the two. Consider hiring a marketing agency if you feel that its advantages overweigh its disadvantages.