Several software solutions can help you manage your business finances. These include invoicing software, accounting software, and budgeting software. In the following, we will explain everything you need to know about all the mentioned solutions, and you will easily choose the one that suits you best.
Invoicing Software
Invoicing software is a type of application that is designed to help companies manage the process of invoicing their customers. Invoicing software can be used to track the progress of an invoice, create an invoice, and send out an invoice.
An invoice is an important document for a business. It's a record of what the company sold and what it owes its customers. This software can help businesses save time to create simple invoicing as they don't have to manually do it on paper anymore. It also helps them avoid errors in calculations, as they just need to input the numbers into the software instead of doing it themselves.
You can track projects, estimates, and invoices with the help of the best invoicing software, which also helps you get paid on schedule. They have tools for tracking billable hours and automatically converting quotes into invoices. Most businesses offer client portals to make it easier to get estimates approved so you can start working and getting paid.
Here are some great options for invoicing software:
Scoro
You can streamline your entire billing process using Scoro, an all-in-one business management and invoicing program. Create attractive invoices, send automatic payment reminders, and receive payment more quickly.
Hiveage
Hiveage makes financial management hassle-free for entrepreneurs. It is an invoicing software that understands the importance of cash flow for small businesses. With Hiveage, you can serve your customers better by keeping them informed with timely quotations, invoices, payment receipts, account statements, time and expense reports, and more.
Zoho Books
Invoice creation and sending, expense tracking, bank account syncing, report creation, and mobile accounting are all covered by the straightforward online accounting software Zoho Books. However, it also provides a complete range of accounting tools that expand your company.
Accounting Software
Accounting software is an application that records financial transactions and organizes these entries into a general ledger. Accounting software is used to automate various accounting tasks, such as billing, payroll, and taxes.
Accounting software can be classified into two types:
Software for small businesses
Enterprise-level accounting solutions.
The first type is designed for small businesses in the range of $1 million to $5 million in annual revenue. These are typically simpler programs, with fewer features and less flexibility than their enterprise counterparts. They are also comparatively less expensive than enterprise-level solutions because they do not need to be as robust or scalable. The second type of accounting software is designed for larger organizations with higher transaction volumes and more complex processes. These programs are usually more expensive but offer greater functionality and scalability than the first type.
Here are some excellent accounting software options:
FreshBooks
Invoicing, time and cost tracking, straightforward project management, and a variety of general accounting tools are all provided by FreshBooks in one user-friendly desktop and mobile interface.
AccountEdge Pro
It combines the dependability of a desktop application with the adaptability of a mobile app for people who require access while they are on the go. It offers all the accounting capabilities a growing firm requires. 
Xero
With tools for invoicing, expenditure management, inventory management, project management, and bill payment, Xero is an online accounting solution. A mobile app is included, and the number of users is unrestricted.
Sage Business Cloud Accounting
Solopreneurs and independent contractors can benefit from Sage Business Cloud Accounting. It makes use of double-entry bookkeeping and has facilities for keeping track of contacts, sales, costs, banking, and reporting.
GnuCash
A free accounting program called GnuCash is also used for handling personal accounts. It has capabilities for account reconciliation, double-entry bookkeeping, and a register that resembles a checkbook.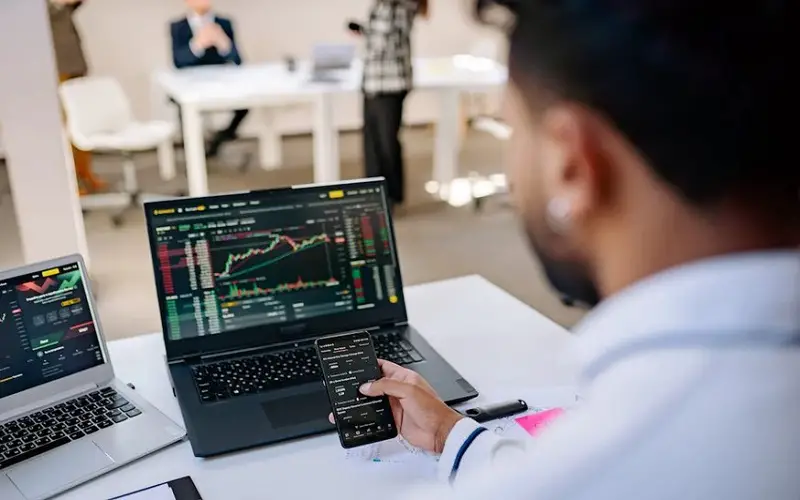 Budgeting Software
Budgeting is the process of estimating and limiting spending. Budgeting software helps people plan, organize, and manage their finances. Every household needs to have a budget because it can help them save money and avoid debt.
There are many different types of budgeting software available on the market. Some are designed specifically for personal use, while others are designed for business use only. The best type of budgeting software for the average person is basic personal budgeting software. This type of software offers easy navigation and creates realistic budgets that can be adjusted as needed. Most household budgeting software should have the following functionality:
Easy Navigation: The user should be able to find their way around their finances with no difficulty. A good company will ensure that all functions are easy to find and use with clear instructions on how to use them.
Dashboard: This is the main screen that helps the user get a quick view of their finances. It should include key personal information such as money saved, bills paid, and pending bills. A dashboard should be easy to update and will provide information at a glance.
Budgeting: Budgeting allows users to set spending limits for categories such as food, entertainment, and household items. Budgeting software also tracks how much money is spent each month on those categories so that it can account for accurately where the money is going.
Here are some excellent budgeting software options:
Mint
To construct a budget based on your previous spending patterns, you must first link your bank accounts to Mint. Your spending is divided up by the program into categories like shopping, bills, and transportation. Although Mint does all the work for you, you still have some control over the settings and may quickly add a new category.
Honeydue
You may view your personal and joint accounts in one location with Honeydue. Additionally, you can restrict how much your companion can see. You have the option to share balance and transaction information, information only, or neither when you link a bank account to the app.
Monarch Money
If you place a high value on an intuitively designed budgeting tool, you might enjoy Monarch Money. Additionally, Monarch Money lets you establish separate goals with changeable names and deadlines, making it perfect if you desire useful saving tools.
We hope that this article was helpful to you and that you will easily find the software solution for your company that suits you best.