You know the drill: you go to work, and you're stuck in the same old outfit day after day. You've got a few options when it comes to skirts and pants, but none of them really feel all that inspiring. And don't even get us started on shoes… Well, we've got some good news for you! There are a few stylish accessories out there that can add personality to your work clothes without going overboard. In this blog post, we'll discuss some of our favorite minimalistic accessories that will make your work wardrobe feel fresh and new.
Pins
Pins can be a fun way to add personality to an outfit, and they're perfect for workwear because they're minimalistic and easy to wear. There are a ton of different types of pins out there, so you can find something that fits your style. If you're looking for something fun and quirky, try custom pins with funny sayings or cute designs. If you want something more elegant, go for pins with simple designs or gemstones. No matter what type of pin you choose, make sure it's the right size for your outfit. You don't want something that's too big or too small, and you don't want it to clash with the other colors and patterns in your outfit. Pins are a great way to add a personal touch to your work wardrobe, so experiment until you find the perfect ones!
Bags
A good bag can be a lifesaver when it comes to workwear. It can hold all of your essentials, plus it adds a touch of style to any outfit. When choosing a bag for work, opt for something simple and professional. Stay away from bright colors and loud prints; instead, choose a bag in a neutral color like black, navy blue, or beige. If you're looking for a versatile bag that can be used for both work and weekend outings, go for a shoulder bag or satchel. These bags are big enough to hold everything you need, but they're still small enough to be carried around easily. And if you need to carry a laptop or other large items, there are plenty of great laptop bags on the market. Just make sure the bag is big enough to fit everything you need without being too bulky.
Scarves
Scarves are another great accessory for workwear; they add color and texture to any outfit, and they can keep you warm in cold weather. When choosing a scarf for work, go for something simple and understated. A plain scarf in a solid color is always a safe choice, but if you want something more interesting, try a scarf with a geometric print or interesting texture. Make sure the scarf is the right length and width; you don't want it to be too wide or too long. And remember: scarves should always be worn loosely around the neck! Tucking the ends into your collar will make you look sloppy and disheveled.
Hairpins, Barrettes, and Bobby Pins
Hairpins, barrettes, and bobby pins are all common hair accessories. They are often used to hold back or style hair. Hairpins are the simplest type of hair accessory. They are just thin pieces of metal or plastic that can be used to pin back sections of hair. Barrettes are similar to hairpins, but they are usually wider and more decorated. Bobby pins are also similar to hairpins, but they have a small coil on one end that helps them grip hair better. All three of these types of hair accessories can be found in a variety of colors and styles. They can be simple or ornate, depending on your personal preference.
Jewelry
Your appearance can be greatly enhanced by the right piece of jewelry. It can also express your feelings and serve as a souvenir to remember a special occasion. If you take care of your jewelry, it will retain its value and beauty for many years to come. There are many different types of materials that jewelry can be made from. Gold, silver, and platinum are popular choices, but there are also more unique options like titanium and stainless steel. You can even find pieces made from wood or glass. The type of material you choose should be based on your personal preference and the style of jewelry you're looking for.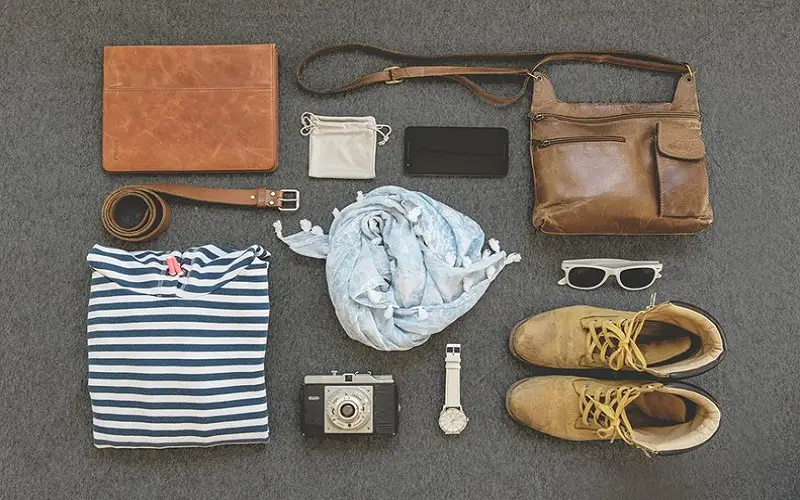 These are just a few of the many great accessories you can use to enhance your workwear. By choosing the right accessories, you can create looks that are both stylish and professional. So don't be afraid to experiment with different colors, materials, and styles. With a little bit of trial and error, you're sure to find the perfect accessories for your work wardrobe!