When starting a new business, there are many important things to keep in mind in order to set your company up for success. From choosing the right business structure to registering your business and obtaining the necessary licenses and permits, there are a lot of details to take care of.
In this blog post, we'll go over some of the most important things you should do when starting a new business. By following these steps, you'll put yourself on the path to a successful launch. So, without further ado, let's get started
Register your business and obtain the necessary licenses
You've made the decision to start your own business–congratulations! Now, you may feel ready to dive into the hustle and bustle of running a business, but before you do, there are two key elements to tackle first. Make sure you register your business in your state of residence and obtain any necessary licenses or permits related to your industry. Start this process early as it can often take longer than expected.
By taking care of these steps right away, you can make sure you are legally compliant so that when the time comes for you to open up shop, all bases are covered. Good luck with your exciting new venture!
Create a business plan – this will be your roadmap to success
When you're starting a business, it's important to have a clear business plan in place for success. Taking the time to establish a business structure, set goals, and devise strategies for achieving them will lay a solid foundation. A business plan will be your roadmap that outlines the steps needed to make your business thrive. It should include the business mission statement, SWOT analysis, market research information, marketing strategies, and ideas for generating revenue.
Create your business plan consciously with strong intentions for success – it can hold the power to turn your dreams into reality.
Think about your sales and shipping processes
As you start to build a business plan for your new enterprise, it's important to consider both sales and shipping processes if you plan to sell products. To minimize costs and ensure customer satisfaction, it's wise to shop around for the best quote from an international shipping company for your needs. Your choice in picking the right supplier will give you access to better rates, expanded coverage, and more reliable service. It is of utmost importance that the correct arrangements are in place so customers receive orders promptly and efficiently if your business is to grow and thrive.
Take the time now to research all opportunities before taking significant steps with your new venture forward.
Create a marketing plan
A marketing plan is a critical part of any business's success, so when you're starting a new venture, it's important that you devote sufficient time and effort to creating an effective one. This should be done before launching the business—it will ensure that you start off on the right foot and maximize your chances of achieving your long-term objectives.
Outline who your main target market is, develop strategies for reaching them, define the goals of your activities, and budget accordingly. You'll be setting yourself up for future achievement if you invest quality time into crafting a tailored marketing plan from the outset.
Hire the right people
Having the right type of people can be the difference between reaching the summit or being stuck at base camp. Ensure that when you are hiring your team, you look for people that not only possess strong technical skills but also have an entrepreneurial spirit. Not only will they help to develop particularly hard tasks but also drive your business forward with ideas and enthusiasm.
Put many potential hires through their paces with analytical tests and interviews to determine who can best carry out the important roles within your company. Finally, it's often just as important to hire someone with a great personality as it is to have technical proficiency – after all, you need to maintain a positive atmosphere within your business if it's going to be successful over time.
Develop a strong customer support system
Having a strong customer support system in place is another important step when starting your own business. Having a reliable, attentive, and supportive team behind you will create a sense of security and trust with potential customers, knowing that they can trust the quality of service they are receiving. This can be done by offering multiple methods of communication such as live chat, email, and phone call lines, allowing each user to communicate via their preferred channel.
Another critical point is to make sure that customer service inquiries are dealt with quickly and efficiently – this will provide customers with professional yet friendly assistance, helping to grow your business. Having these factors in place will ensure that your business has a firm foundation going forward.
Find the perfect location for your business
When it comes to starting a new business, finding the perfect location is one of the most critical decisions you'll make. From zoning and zoning regulations to convenience for customers and staff alike, there are many important factors to consider. It's essential that you research each potential site thoroughly so that you're confident in your choice. Comparing rental rates in various areas can help you balance quality and budget while making sure the right infrastructure is in place allowing you to create an efficient working environment. With careful consideration of what makes sense for your business operations and mission, you'll be well on your way to finding the ideal spot for your venture!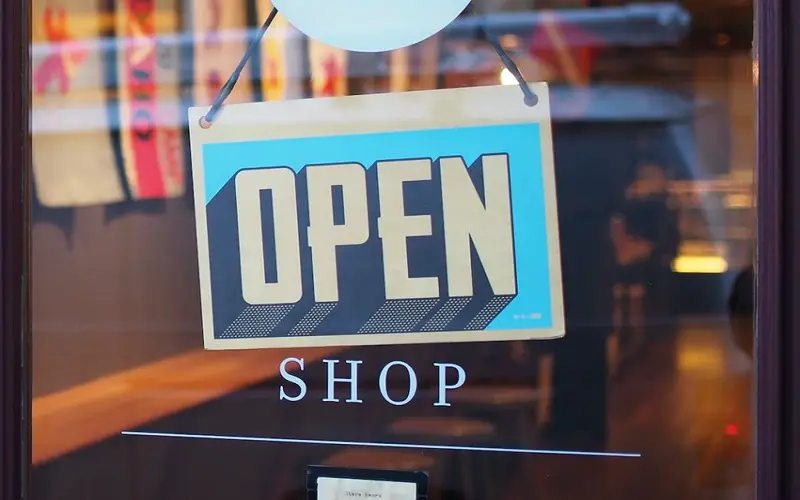 Starting a new business can be exciting but daunting. To make sure that you are getting off the right foot, it's important to craft a solid business plan and hire the right people. Additionally, create a strong customer service system and find the perfect location for your business to help ensure success in the long run. With these steps in place, you will be on your way to establishing a successful business venture! Good luck!