One of the most effective strategies anyone can utilize to increase brand awareness, recognition, client retention, and brand connection is through videos. Sure, a picture can paint a thousand words, but videos can do more. Videos can evoke emotion, educate, entertain, and attract even the most elitist audience. Modern technology allows you to make high-quality editing, using video dubbing, special effects and 3d technology.
The effectiveness of videos has cemented the fate of many brands to success. And many marketers believed in its capabilities that in 2020, the global ad spending for videos reached USD$61.6 billion. The authenticity of a brand can be shown successfully with a well-planned and executed video.
Conversion rates of any marketing strategy with videos are at an all-time high at over 80%. Email marketing from brands usually left unopened increases open rates by 19% just with the word 'video' on the subject line.
There are several ways marketers can utilize video to promote their brand. Here are a few of them:
Educational videos
Brand videos
Behind the scenes
Live videos
Event videos
Interviews
Testimonials

To give you an idea, here are additional hints and tips to create an efficient video marketing strategy:
1. Identify The Objective Of Your Video Strategy
You can't start creating something without knowing what your objectives are. It's like going to a grocery store and wandering without a list of things you need to buy.
When you want to implement video marketing, you may want to choose what you want to achieve and try to focus on these key marketing critical areas:
Increase brand awareness
Increase online engagement
Improve customer education
Increase website traffic
Generate leads
Increase sales
Promote a line of products
Promote an event

By focusing on your priority, you'll be able to narrow down your goal and set a clear sight of how you want to execute your strategy.
2. Know Your Audience
In creating videos for marketing, you'd want to identify the people who'll watch them. They should be targeted at a specific type of people, your audience.
Your audience is your target market. At the inception of your brand, you know who will use your products. And as you move forward into introducing your product to the market, you need to be able to create a semi-fictional character in your head and create a scenario of how your product could better address their needs. This is your buyer persona.
Your buyer persona will be the target of your video marketing. The main plot of your storyline should reflect their struggles and how your product will ease the burden they constantly face.
3. Know Where To Launch Your Video
Before you proceed to shoot your video, you need to know which social platform will be the launching pad of your video to make sure the right audience will be able to see it. Each social platform has requirements, tone, and style you need to apply to be successful.
If your audience is the Gen Z crowd, it'd be ideal to use TikTok and Instagram to launch your video. If your target market is the professional and corporate crowd, LinkedIn should be your launching pad. Even though Facebook and YouTube are the most extensive online platforms right now, your video would be useless if your audience didn't hang out there.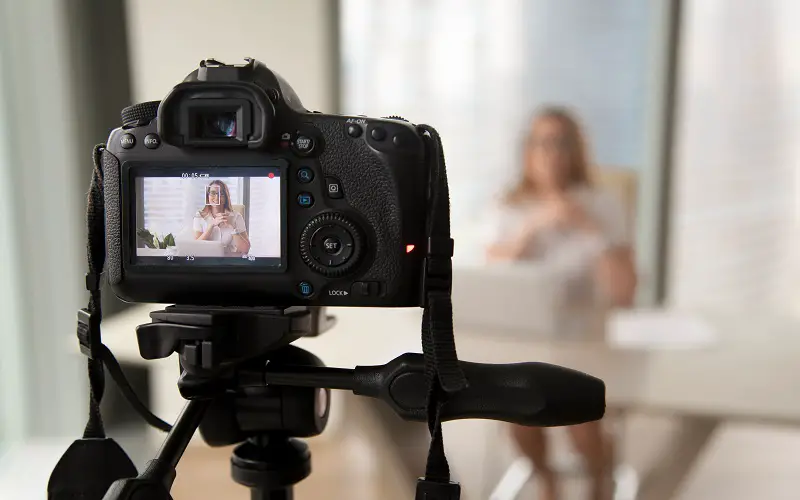 4. Select Your Video Type
There are several ways to use video to promote your brand. In this section, you need to know which type of video you'll be utilizing to amplify your messaging.
Depending on your product, you may select from those various video types. You may interview experts to increase the credibility of your brand, do live video feeds during events, create short-form videos to introduce new products, produce behind-the-scenes videos to ramp up your brand's authenticity, or create a video montage of testimonials to seal your reputation in the field.
While shooting these videos, you need to remember that social platforms use automatic play in showing video ads, so you need to make sure your videos are auto play-friendly. You need to be able to hook your audience during the first few seconds, lest they press skip.
5. Plan The Production
Assign a key person who'll ensure everything planned out will be accomplished. Shooting a video could be tedious, labor-intensive, time-consuming, and costly. Not having a point person to manage all of it will be unwise. This is especially true if you plan to create your videos in-house.
Even the minute details matter; many production companies and digital marketing agencies have a production checklist managed by a specialist. The checklist should include the following:
Location, props, and equipment
Writing the script
Editing the script
Planning the shoot and contacting the participants
Recording the audio
Planning the music, ensuring copyright rules are followed
Sending footage for editing
Sending footage for approval

The list should be plotted in an editorial calendar. Every delay will push the launch of a video, so an organized person should manage this task.
6. Schedule And Promote The Video
Once the video has a stamp of approval, schedule its release on the social platform you've chosen. You may also boost and promote it, so all the efforts in making the video will be maximized.
7. Understand And Analyze The Metrics
Each social platform provides insights into how your video performs after a certain period. This insight will give a clear picture of how many people have seen it, their demographics, who clicked and got forwarded to your landing page, who engaged, and who visited your profile.
Understanding the metrics will allow you to see the strengths and weaknesses of what you've created so you can make the necessary adjustments to your following videos.
Conclusion
Video's effectiveness in captivating the audience is already proven and tested. You need to be able to harness your creativity and artistry to magnetize your target market and attain the objectives you've set from the beginning.