Competition for brand recognition is becoming stiff, urging companies to be more innovative with their strategies for them to stand out. Your branding approach can make or break your business, so it's prudent to understand what you may be doing wrong. So, leveling things up will possibly increase customer engagement and conversion rates since branding plays a significant part in your marketing funnel.
This article lists down and discusses the practical ways to help improve your company's branding strategy. So, read on!
1. Define Your Brand's Identity
A unique brand easily stands out. Hence, our products and services must be easily and exceptionally identifiable and should be a cut above your competition's offerings, quality-wise. In line with this, your brand's logo should be distinct from those of other companies—every element you put on it should have a meaning and, possibly, an inspiration. Also, it'd be wise to display your logo on your branded merchandise, as well as on your physical and free digital business card.
Here are other things you can do to define your brand's identity:
Identifying your mission statement: Your brand needs a unique brief statement that describes its purpose. Therefore, please articulate the essential values, goals, and objectives that your company wants to achieve.
Developing your brand personality: Your brand needs to carry a unique personality. Adventurous, playful, or a clear corporate stance are some of the personalities your brand may develop and identify with.
Developing a brand voice: Your written and verbal communication should have a specific style that identifies with your brand. You can make it authoritative, informative, or conversational.
You can establish your brand's identity with the help of the above techniques. Still, remember to do regular auditing by evaluating and adjusting your brand's assets, including your marketing materials and website.
2. Understand Your Target Audience
Your audience can be integral in facilitating your company's growth. Their engagements and interactions at various levels define your successes, and it helps to understand them better. Knowing your audience in and out will provide you with vital information that you can leverage to tailor services and products to their specific needs and requirements.
Therefore, examine your audience's behavioral patterns and identify their demographics and psychographics. You can conduct market research through surveys, interviews, and focus groups to amass information about their pain points and needs. On the one hand, you can hire a customer experience specialist to collect and analyze information to understand your audience better.  
3. Use Storytelling
Brands connect better with their audience through storytelling. It can be the cheat code to enhance customer retention and drive interactions. It can get your name far and wide and help give the impression that your brand is inspiring, fun, or informative. Customers hardly interact with companies that don't keep them captivated. After all, storytelling is one of the fundamental parts of being human.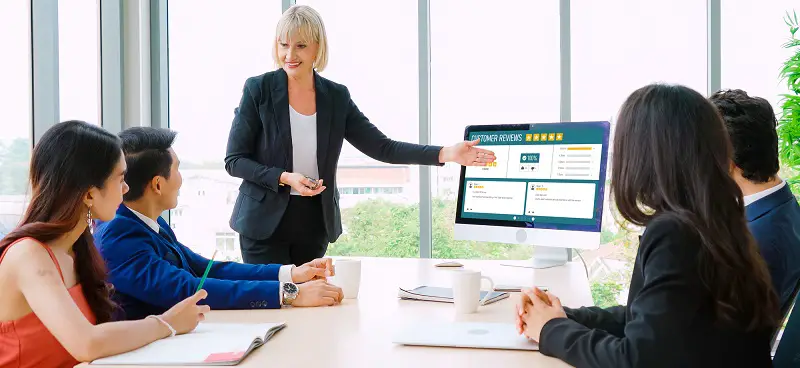 Remember that while engaging your audience in storytelling, it's best to ensure that the topics stay within your brand's values. You also don't need to sound overly promotional since that may be a turn-off to your audience. Try being unique in your approach by being authentic, creative, and emotional while maintaining relevancy. All this will quickly level up your company's branding strategy.
4. Build A Sturdy Online Presence
Engaging your audience and getting as many people as possible to know your brand can be incredibly challenging if you don't have a solid online strategy. It compromises your branding efforts and may not work at your desired levels. The contemporary world is seemingly all about digital social interactions, and it'll help if your online presence is strong.
Building an active online community is that one ingredient that'd ensure success this 2023—at least that's what 90% of social media marketers believe in. Thus, fostering trust, authenticity, and genuine connections in your online interactions would be best. These practices will likely increase conversions and get more people to check out your brand.
5. Leverage Influencer Marketing's Potential
Influencer marketing first became the mainstay of businesses' marketing strategies in 2006. It's grown massively from then on, with brands recognizing influencers' massive potential in their marketing efforts. Influencer marketing is continuously booming, opening numerous doors for companies to level up their branding strategies.
Influencers have massive followings. You can pay them to crusade for your brand and make it known. It boosts brand awareness and improves customer reach, giving you a competitive advantage.
6. Build A Unique Selling Proposition (USP)
Your business should have a unique selling proposition that implies your products and services are a cut above your competitors, giving your audience a reason not to resist engaging with your company. A USP helps build your unique identity, making your offerings stand out.
While your USP can be closely likened to your brand's mission statement, it showcases what you offer and why it'd be practical for prospective clients. But before creating your USP, always ensure you know your target audience, analyze the competition, and focus on the benefits you want to offer.
7. Measure Your Results
Another effective way to level up your branding strategy is to measure results so you can assess your progress more accurately. That includes checking your website traffic and social media engagements. Moreover, you can still use your company sales as a functional branding strategy indicator.
It's less likely that you'll achieve any growth if you fail to measure progress. It helps you determine whether or not your branding strategies work. It allows you to readjust your techniques and determine what works best for you. Any branding technique that doesn't work as it should result in losses, which you want to avoid.
Conclusion
As the world is continuously morphing into a more digitized global village, there are many options at your disposal when it comes to getting your brand known far and wide to facilitate customer engagement and improve sales. Nonetheless, it'd help to understand how to improve your branding strategy to make it more practical and effective. This way, you can make your business stand out regardless of your industry.