Education is highly accessible today, thanks to technological advancements. Living in a digital economy where change happens daily requires constant learning to keep up. Each of the following education documentaries is well worth watching. They offer insights into how learning is likely to change in the future and what effect this could have on studies and careers.
13th
13th is a documentary that explores the links between the U.S. penal system, racial injustice and slavery. The 13th amendment may have outlawed slavery, but it left a loophole that's been exploited: Involuntary slavery as punishment for crime. Students who need to write essays about injustice and inequality can read books, watch documentaries or go to EduZaurus and read the provided "13th" documentary essays online. If they can't find the right essay, they can request one from a professional writer online. Free samples will help you improve your writing as they provide ideas that you normally lack.
Collaboration: On the Edge of a New Paradigm?
Alfred Birkegaard, a Danish student, did his Ph.D. in collaboration. He conducted interviews with some of the most forward-thinking pioneers in Silicon Valley. This documentary grew out of his exploration of the future of collaboration and digital communication. New possibilities and opportunities are available in the internet age. There's a paradigm shift taking place into a more collaborative way to work and learn.
Networked Society: On the Brink
On the Brink focuses on the past, present and future of communication. Internet-based networks and the Internet of Things are changing both business and education. A new social order with borderless opportunities is coming into being. Interviews with creative thinkers introduce some exciting concepts like open business models and the importance of developing creativity.
Future Learning
The technology company, Ericsson, created this documentary featuring a series of interviews with leaders in education. The current school system prepares students to take part in the industrial economy, but it fails to prepare them to thrive in the current economy. The documentary shows how technological innovations allow more adaptation of the learning process to each individual. Learning should be more self-directed, engaging and empowering.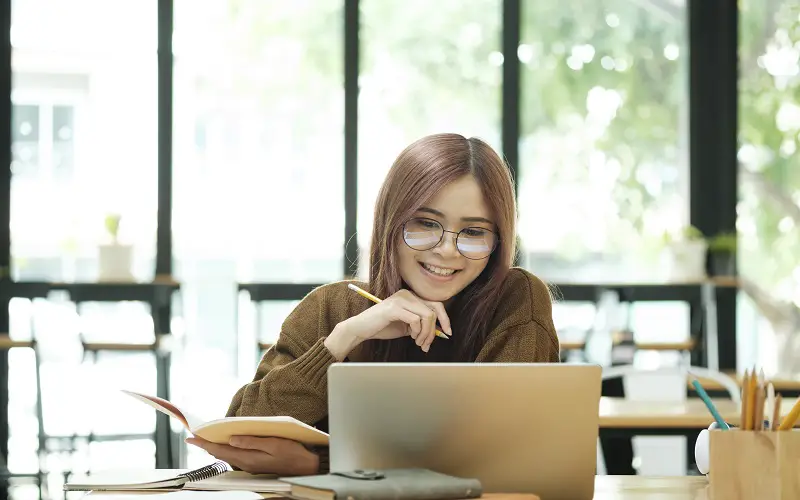 Education for a Sustainable Future
Education for a Sustainable Future explores the idea of a new education system. It will help students to thrive in an environment of constant change. The current system focuses on competition and theory rather than real life. It has led the world into a mess politically, ecologically and financially. A new system needs to focus more on developing the creative talents of students. Rather than competing, they need to learn how to work together on the challenges facing the world today.
PressPausePlay
PressPausePlay is a documentary that explains how changing technology is having an impact on creativity. Anyone can create music, books, art and films today. This has unleashed a deluge of creativity. The question posed is whether this is a good or bad development. Enlightening interviews are conducted with some influential creators.
Humans need not Apply
Humans need not Apply is a documentary that explores how robots and software are automating mundane jobs. Technology is replacing more jobs than it creates. This means a social and political revolution has to happen. Otherwise, unemployment could reach levels that cause a societal breakdown. Robots can't replace social intelligence, human connection and creativity. This is why developing these skills is most important today.
Us Now: Social Media and Mass Collaboration
Us Now is a documentary about the internet, government and mass collaboration. Governments and societies will change due to new social technologies. Some of them are open source collaboration and crowdsourcing. Individuals have more opportunities to influence decision-making. Inefficient, corrupt bureaucracies will lose power, and it will return to the people.
The Smartest Machine on Earth
This documentary tells the story of the creation of IBM's artificial intelligence system, Watson, by a crack team of scientists. Watson's brain is the size of 2,400 home computers. The scientists wanted to build a machine that could beat expert contestants in the quiz show Jeopardy. Jeopardy questions are nuanced and complex, so a unique computer was needed to beat a human at answering.
Everything is a Remix
Everything is a Remix shows how innovation, creativity and learning are similar to the process of remixing music. Old ideas are copied, combined and transformed to form new ones. Anyone can use affordable digital tools today and be creative.
Conclusion
The above documentaries provide some interesting insights about what education could look like in the future. Advances in technology have made education more accessible to everyone. The power is in everyone's hands to keep learning, develop new skills and exercise their creativity.
Author's Bio
Nathaniel Burnett adopts a simple but powerful methodology to write academic papers. He digs deep into previous journals and research papers, uses the best grammar tools and reads them carefully before delivering. This ensures great quality of work for which students always leave a 5-star review. He's famous as a writer who is always keen to provide academic help.